Maybe the glass is half full after all?
It is widely agreed that we must reduce our use of antibiotics. In the UK 45% of antibiotics are used on farms, which the World Health Organisation recognises is contributing to antibiotic resistance in humans. A group of organic dairy farmers have been trialling an on-farm mastitis test to allow a speedy diagnosis of the causing bacteria in order to reduce their use of antibiotics.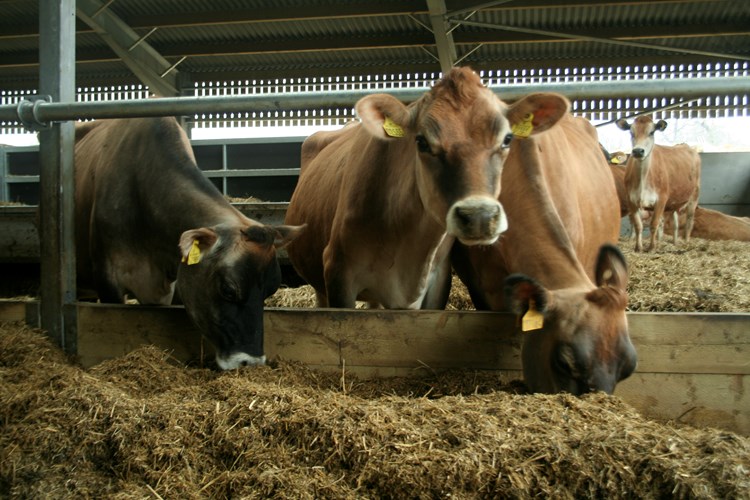 A large-scale US study reduced antibiotic treatment by 49% by selectively treating mastitis 
Antibiotics are used commonly in the dairy industry to treat a condition called mastitis; an infection caused by bacteria in a cow's udder. A recent trial run through the Innovative Farmers network involved a group of farmers who aimed to diagnose and treat mastitis based on the type of bacteria causing the infection, as some types are more likely to be cured with no treatment. Targeting treatment in this way can not only reduce antibiotic use but reduce milk being wasted when cows are treated with antibiotics unnecessarily.
Currently samples must be sent to the lab and takes several days to diagnose the type of bacteria to determine if treatment is needed, meaning many farmers opt for antibiotic treatment, despite potentially needlessly wasting milk. The trial involved the use of on-farm culture testing kits. Peter Plate of Endell Vets, Wiltshire, who co-ordinated the trial first came across the testing kits in an article in the Veterinary Record. These tests take 24 hours to determine type of bacteria which means farmers can treat only the cases that are likely to respond to antibiotic treatment.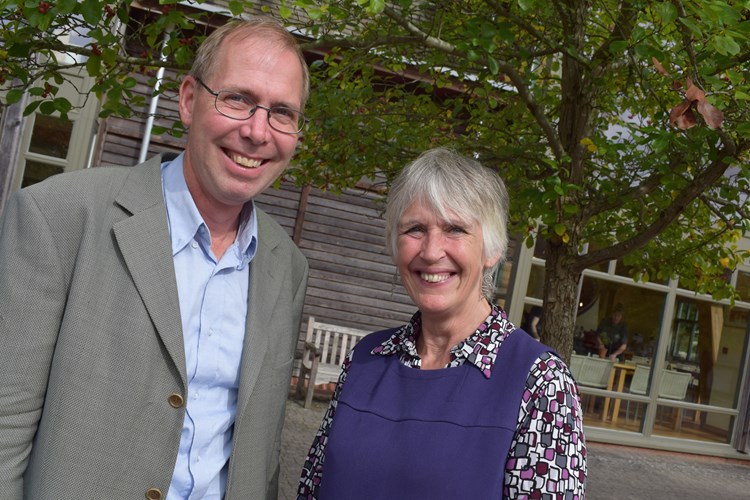 Coordinator Peter Plate with Liz Bowles
Using the test reduced antibiotic use by 24% across the eight organic farms
A sample of 78 mastitis cases were tested using the testing kits of which 19 results indicated the type of bacteria would not respond to antibiotics. These 19 cases were left untreated and of these 17 were cured without further treatment within 4-5 days as also seen in the treated cows.
This small sample over eight farms reduced antibiotic use by 24% over the trial, and milk wastage was reduced as milk from untreated cows was usable after just 4 days compared to 13 for treated cows. On these eight farms this amounts to an estimated saving of 9 days milk at a total of £63 per cow. This means even once the cost of testing the cow is deducted the farmer makes a saving of £10.50 for every mastitis case cured without antibiotics, compared to an average loss of £250 to treat with antibiotics. However re-occurrence rates were higher in untreated cows which is a factor to monitor in further studies.
Peter praises the trial for helping to raise awareness and confidence in the method among the farmers involved, but stresses a larger scale study is needed to produce more reliable results.