6 Natural Ways to Clean Your Sweet Home
Colleen from Expert Home Tips has put together a useful list of alternative ways to clean the home.
Who knew that you can use eggshells, coconut oil and lemon to clean?
If you're looking to save money then don't go out and buy expensive cleaning products – try these natural cleaning tips instead.
1. Use eggshells to scrub your dirty pots
There's nothing like a mega-delicious plate of scrambled eggs on toast to brighten up your morning. Sadly, the egg pan doesn't always end up looking too pretty after cooking.
Don't chuck away those leftover eggshells – instead, use them to scrub clean your pots and pans.
Here's what you do – ground up the leftover shells and put them in a jar. Every time there's a tough pot to clean, grab a handful of the powder and pop them inside. Mix with soapy water and start scrubbing with a sponge.
The eggshells are a wonderful abrasive and the stuck-on food will work like a charm.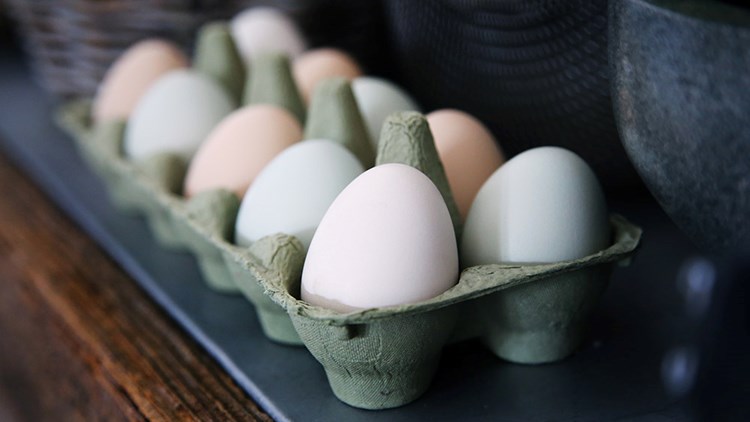 2. Clean your bathroom with Epsom Salts
Beauty fans will already be aware of the wonders of Epsom Salt – you can use it to remove the hard skin on your feet, clear out blackheads or volumise your hair – but, did you know that you can use it to clean in your home?
Get rid of that unsightly bathroom tile gunk by adding equal parts of liquid dish soap and Epsom Salt into an old bowl. Stir the contents with an old spoon and then dab the mix onto your tiles. Use an old toothbrush or scrubbing brush and rub hard.
Hurrah for shiny towels! You can also use this marvellous concoction on the grout, so don't be afraid to mix up some more.
3. Use coffee as a surface scrubber in your home
This is a surprising trick that coffee fans are sure to love. If you have annoying stains on your kitchen counter that just won't budge, mix coffee grounds with some soapy water. Using a sponge, scrub the mixture on your counters and watch the stains disappear.
Coffee grounds are mildly abrasive and won't damage your kitchen counters. You can also use the mixture on dirty dishes and cooking hobs.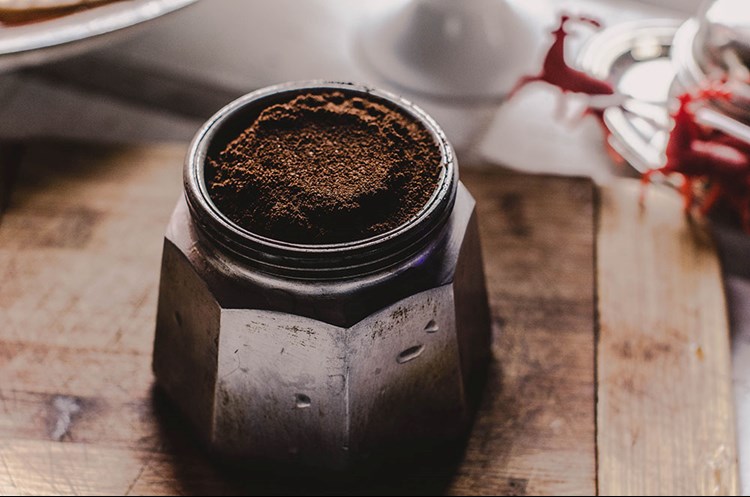 4. Clean your taps with lemon juice
I live in a hard water area and this means my taps are always covered in limescale.
To deal with this the cheap way, grab some lemons when you're next shopping for food. Cut it in half and push it onto the bottom of the tap, fixing it with an elastic band if necessary.
Use the other half to rub the juice along the rest of your taps and let it sit overnight. In the morning, remove the lemon half and grab a damp cloth.
Wipe all the juice away and behold your shiny sparkling taps.
5. Shine wooden furniture with coconut oil
We all know that coconut oil can easily be used in cooking AND in beauty, but did you know you can make your own furniture polish with it?
Achieve a natural shine boost with a pot of coconut oil – it's incredibly easy to do, costs less and smells divine.
Mix together some melted coconut oil, white wine vinegar and a squeeze of lemon juice. Pop the mixture into a bottle and spray it onto all your wooden furniture. Polish and buff with a clean cloth, and enjoy the results. 
6. Make your own lemon dust cloths
Take pleasure in a lovely lemon scent, shining surfaces and a wonderful dust remover by making your own Lemon Dust Cloths to use around the home. It's simple to do, just mix two cups of water with two cups of vinegar and add a few drops of olive oil. Cut up two rags in half, or into quarters and soak them in the solution.
Once they have been properly soaked, lay the rags out and put the rinds of three lemons on top. Next, roll up the rags with the rinds inside and place them in an airtight container. Use the cloths around your home on dusty surfaces. Reuse the cloths by popping them in the wash once you've finished with them and start the whole process again.
---
Visit for more home hacks: www.experthometips.com
Follow Colleen on Twitter: @colleen_mumbled