Kind Ingredients for Your Skin
Here at the Soil Association, our mantra when it comes to cosmetics is 'clear skin, with a clear conscience'. 
We believe that healthy skin starts not just with our nutrition and lifestyle habits, but our skincare routine. Our skin is our largest organ; there are many outside forces that can undermine the foundation of our skin. Most recently, a study has shown that the city air (predominantly in London) can have a long-term impact on our health. City air contains a range of invisible pollutants (also called free radicals) that can disrupt the health of our skin, resulting in inflammation, damaged skin tissue, dryness, premature aging as well as skin conditions such as acne and rashes.
When it comes to giving our bod some TLC, let's start with using ingredients that have been certified to the highest standards, evoke the most sensual scents, are rich in antioxidants, vitamins, and most importantly protects our skin from the inside-out!
We have selected our top 5 ingredients with a little help of founder and head cream whipper of MuLondon, Boris Zatezic.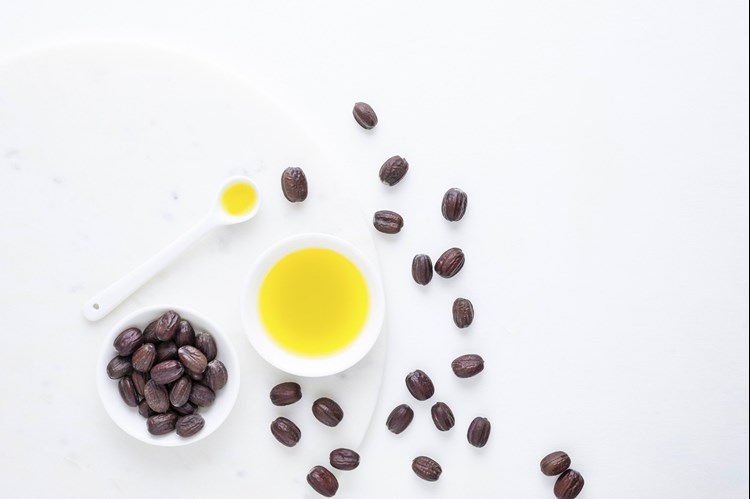 Jojoba Oil
Boris: "I love jojoba oil. It's naturally highly stable and won't go rancid like many other vegetable oils. It works together with one's own skin to heal and protect, without making it feel heavy."
What is it? An essential oil extracted from the seeds of the jojoba bush which is native to Mexico and the South Western states of the USA.
What is it used for? Jojoba oil is used for its anti-inflammatory and antibacterial properties as well as being very high in antioxidants. It closely resembles our own skin sebum (lubricating medium of the skin), making it a natural moisturiser, ensuring that your skin feels velvety and supple. Due to these properties, Jojoba oil is used to treat skin problems such as stretch marks, dryness, dehydration and hair and scalp conditions. It can also be treated to sooth sunburn, acne, psoriasis and chapped skin. It's non-oily and exceptional skin-softening properties helps with the rejuvenation skin cells. This wonder oil can do it all!
Known on the label as: Simmondsia chinesis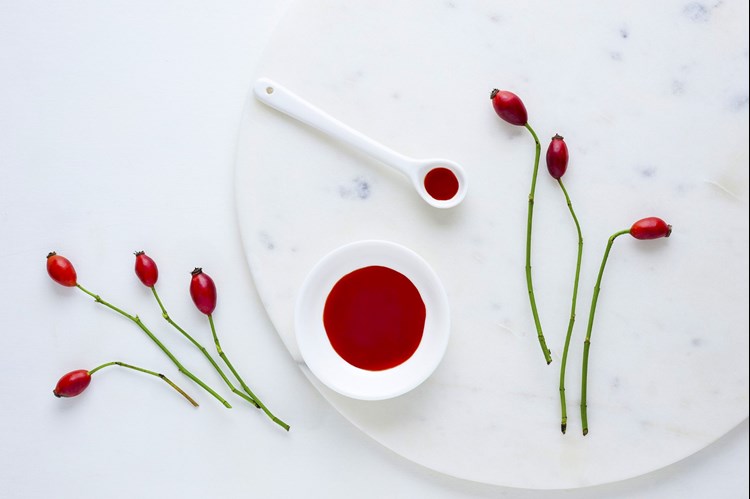 Rosehip Oil
Boris: "This deep red-coloured extract is pure magic. Not only does it impart a beautiful, healthy glow to the skin, it also has the ability to reduce scars. This cousin to the well-known rose plant is also edible. Growing up, we would often have pancakes with wild rosehip jam - delicious!"
What is it? Native to Africa, Europe and West Asia, Rosehip (also known as Dog rose) is harvested from the seeds of rose bushes.
What is it used for? Rich in fatty acids and contains high amounts of antioxidants and vitamins A, B, C, D & E. It has incredible healing properties and is used to treat scars, burns, dry skin and can also protect against colds, flu and infections. Its rich red colouring and scent is evocative of spring-time and ensures your face appears youthful and radiant! – What's not to love!?
Trivia: Rosehip approximately contains 20-60 times as much vitamin C as oranges. Recent studies have shown that when vitamin C is applied topically, the skin absorbs the vitamin much richer than when it is ingested, protecting from free radicals and boosting collagen, resulting in firm and youthful skin.
Known on the label as: Rosa Canina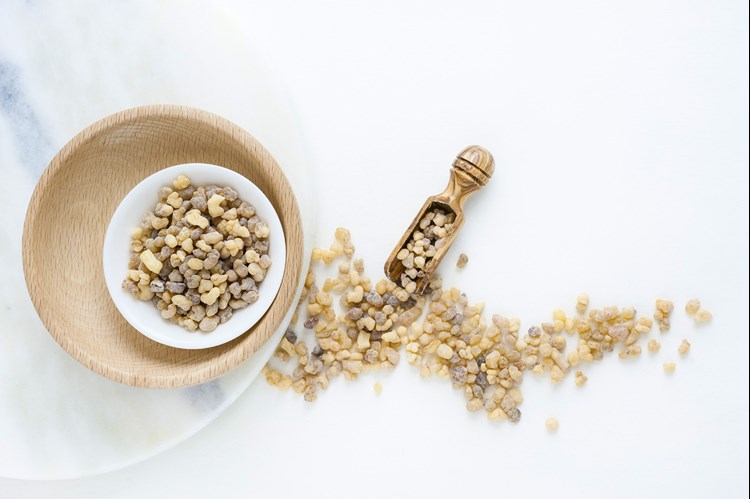 Frankincense 
Boris: "This is one of my favourite oils ever! Its fragrance is deeply soothing, balancing and calming. Frankincense is often used to invoke a meditative state. There are many types of frankincense and its effects and aroma can vary hugely. Make sure to purchase this oil from a reputable supplier."
What is it? When we think of frankincense, we think of the Christmas nativity. However, this ancient skin hero is used widely in cosmetics for its anti-ageing properties and ability to regenerate new skin cells.  Frankincense comes from the resin of the Boswelia Sacra tree and derives from South Arabia.
What is it used for? As mentioned above, frankincense is used for its rich anti-ageing properties as well as its ability to help fade stretch marks and scarring. It also helps the regeneration of cells making the skin firm and toned, whilst balancing the water and oil levels reducing the appearance of scars and blemishes.
Known on the label as: Boswellia Carterii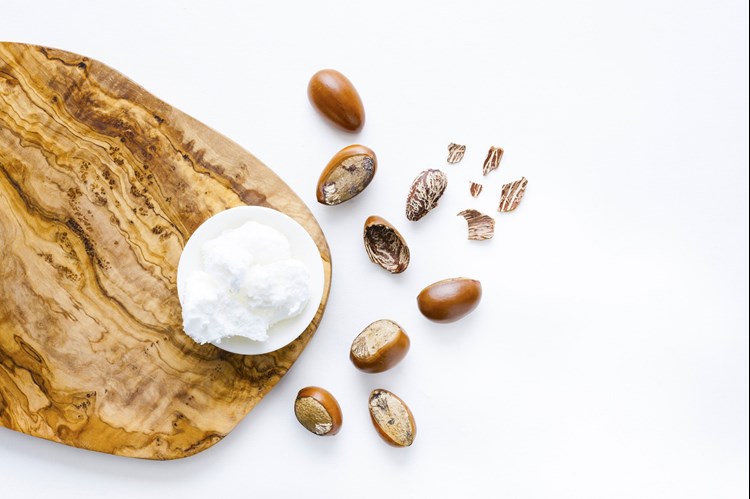 Shea Butter
Boris: "An amazing, all-natural moisturiser that keeps your skin hydrated all day long. Shea butter is good. I love shea!"
What is it? Multi-purpose natural oil derived from the shea tree.
What is it used for? Found in mostly lotions and moisturisers, shea butter is rich in moisturising properties as the oils produced are similar to that of our own skin sebum. Shea butter contains rich oily components which work wonders on a host of skin conditions, particularly inflammation, rashes, dermatitis, sunburn, wound and chapping.
Known on the label as: Vitellaria Paradoxa or Butyrospermum parkii (Shea Butter) Fruit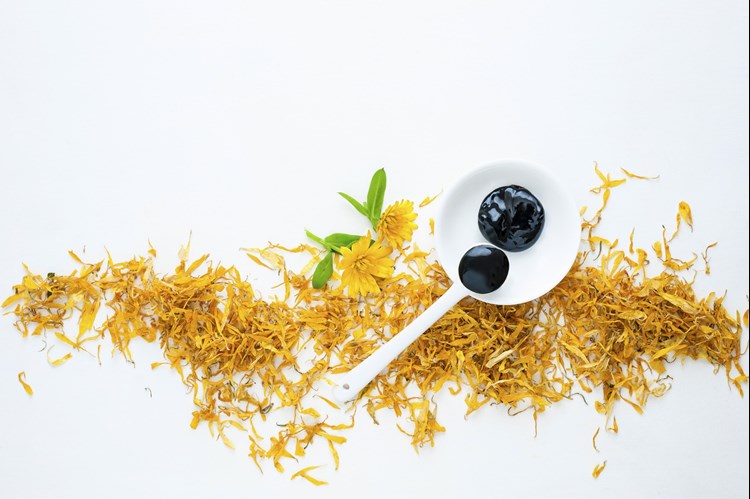 Calendula 
Boris: "Calendula is truly a panacea for the skin. It helps with rashes, irritation, redness and all other kinds of acute and chronic skin issues. Use sparingly - this stuff is potent!"
What is it? Also known as marigold, calendula is native to southwestern Asia, Western Europe, Macaronesia, and the Mediterranean.
What is it used for? This wonder plant excels in both cosmetics and pharmaceuticals due to its anti-inflammatory properties. It can be used to treat damaged skin, bruises, burns, eczema and dry and sensitive skin. Its extract contains compounds which protects against free radicals and oxidative skin stress. Calendula helps the stimulation of cell tissue and accelerates wound healing.
Known on the label as: Calendula officinalis (Calendula) Flowers
There you have it, our top five organic skin heroes! We believe that it is just as important to understand the ingredients beneficial for your beauty and health as well as the ingredients that can disrupt your health. Want to make the leap from skincare novice to organic beauty connoisseur? Take a look at our beauty and wellbeing pages. 
All images provided by: ©Cristina Colli for MuLondon