The DIY Green Tea Scrub by Clipper
This Organic September, some of our favourite brands are sharing their recipes to help you choose organic. Here is a DIY scrub created by Clipper Tea that is not only super easy to make but has the most incredible skin benefits.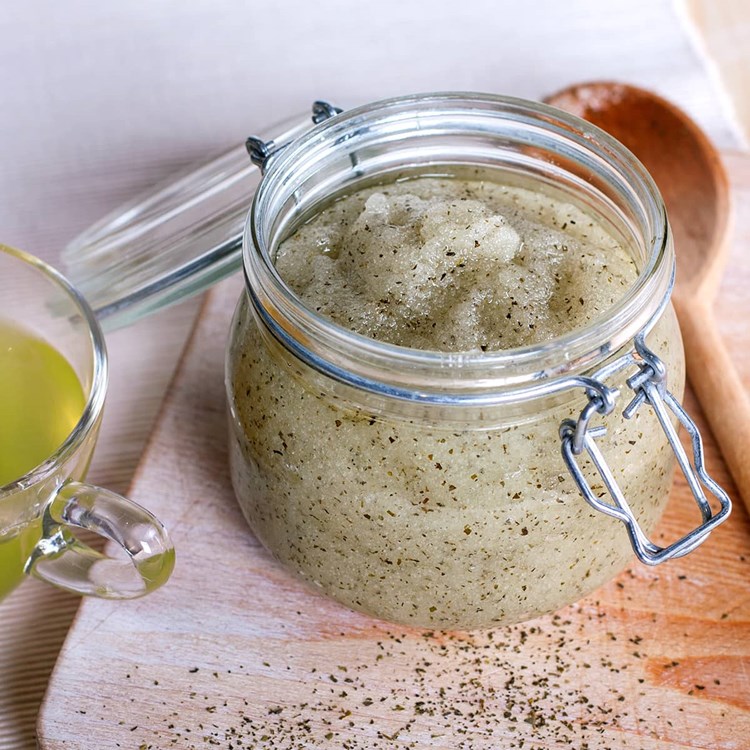 You may be wondering what the actual benefits are of using homemade body scrubs and, more importantly, why using green tea as an exfoliator is so good.
Green tea is packed full of goodness and antioxidant's that help calm, reduce redness, reveal radiance and create silky soft skin that looks healthy and has a glow all year around, making it the perfect scrub for this time of the year to help prolong the summer glow.
Ingredients:
1 green tea bag
1 brewed green tea
1 cup of granulated sugar
Olive Oil
To get things started, brew one tea bag in half a cup of water and leave to cool.
Preparation
Whilst the tea is cooling down, pour the sugar into the bowl and mix in roughly 2 tablespoons of olive oil.
Once combined, add in the contents of the un-brewed green tea bag and mix it together. The loose tea from the bag will add a rougher texture to the scrub, making it more effective on the skin, allowing it to really buff away at any dead skin cells whilst the green tea will really help the skin's softness and keep it supple.
Once your brewed tea has cooled add this to the loose tea, sugar and olive oil mixture.
You can then decant the scrub into a pot or jar of your choice and you are good to go.
To spice up your body scrub and to make it that little bit more Autumnal, you can add in your own ingredients such as Vanilla or Cinnamon.
Let us know what you think of this homemade scrub and why you #ChooseOrganic on Twitter & Instagram. 
Find out more about Clipper here: clipper-teas.com