The Government Must Prioritise Soil
For the first time ever, on this year's World Soil Day, soil health appears to be a top priority for the Government.  Not just once, but several times over recent months, Ministers have promised that protecting and restoring the UK's soils will be "at the heart" of the UK's new agricultural policy. Speaking at the IFOAM conference (via video) last month, Minister of State, George Eustice highlighted the importance of soil. His remarks reiterated the strong commitment made by Secretary of State Michael Gove to soil health when speaking at the Sustainable Soils Alliance parliamentary reception. 
As we celebrate that success, we're now asking the UK Government to include specific and detailed policies to protect and restore soil health in the forthcoming 25-year Environment Plan and Agriculture Bill. Soil should be at the heart of a new vision for agriculture that promotes a holistic landscape-approach to farming and transitions to a more environmentally-sustainable and resilient food and farming system.
Our recently published policy briefing identifies our clear recommendations to Government to more effectively safeguard our soils for future generations. You can read our briefing here.
It's essential that the Government acts to stop the loss of UK soils.
Healthy soils are essential for food security, climate change and public health. Yet, soils have been neglected and left to deteriorate. Almost a third of the world's arable soils have been lost to erosion and pollution over the last 40 years, and it will take hundreds or thousands of years for these degraded soils to recover naturally. In the UK, we lose an estimated 2.2 million tonnes of topsoil each year, costing around £45 million per year, of which £9 million is in lost production and reduced yields.
A key measure of soil health is levels of soil organic matter (SOM), which is crucial for long-term yields, food quality, extreme weather resilience, and as a vital store of soil carbon. Increasing the SOM level in degraded UK soils would provide better defence against flooding by reducing run-off, and would dramatically increase the yield and quality of food produced.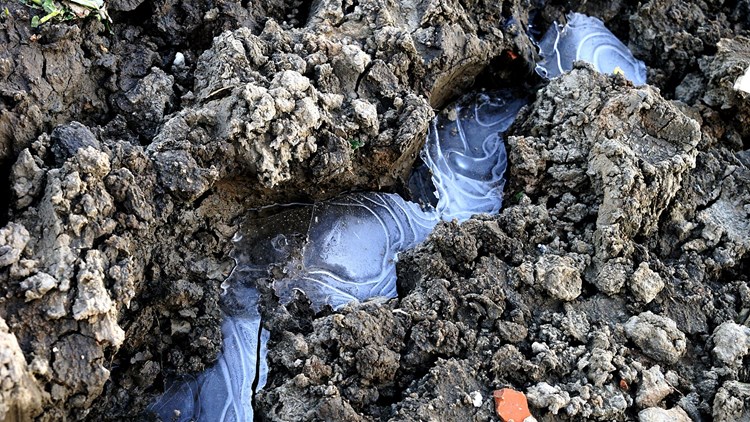 The Government should establish the regular monitoring and reporting of SOM by farmers to form a national database to inform future soil health research and data collection. The Government have recently announced that from April 2018 all farmers in England will be required to conduct soil tests at least every 5 years. We welcome this announcement but would look to have SOM included in the mandatory soil tests to provide a more complete picture of the state of our national soils.
Increasing SOM also increases soil carbon levels. Healthy soils act as a carbon sink by drawing carbon down into the soil to store it. Improving soil health is therefore a critical way to tackle climate change. Recognising the ability of soil to sequester carbon and its contribution to climate mitigation, the UK signed onto the French government's 4 per 1000 soil carbon initiative at the UN Climate Change Convention in Paris. This initiative aims to increase soil organic carbon by 0.4% each year.
The Government should provide soil stewardship payments to incentivise farmers to increase the organic matter in the soil and make improving soil health a requirement of all farm tenancies.
Given that healthy soils boost productivity and resilience, farmers have an obvious incentive to increase SOM. It is widely accepted and understood that the methods employed by organic farmers significantly improve levels of soil organic matter and soil carbon. A recent study from the US found that organically managed soils store more carbon for longer periods, and have on average 44% higher levels of humic acid - the component of soil that sequesters carbon over the long term - than soils not managed organically.
There is now a significant body of evidence to show that organic farming practices perform significantly better against a range of other soil health indicators, such as abundance of soil microbes and resilience against flooding and drought. As such, the UK's organic farmers and growers should be acknowledged and rewarded for the provision of these services – and conversion to organic should be more strongly supported.
The Government's forthcoming Agricultural Bill must increase support for organic farming. 
Improving the SOM and soil carbon levels in UK soils should be a priority for Government. Not only would such an approach increase yields but it would also help mitigate the impacts of climate change by helping to sequester carbon and reduce emissions.
How can I take action?
You can help by asking your local MP what they are doing to ensure soil protection is a top priority for food and farming policy - and sending them a copy of this article. We'd love to hear what they say, so please do drop us an email to let us know.
You can also join us in protecting our soils by becoming a member today.
For more information about our recommendations to Government to improve soil health, you can read our recently published policy briefing here.