What I'm Made Of: MuLondon
As part of our 'What I'm Made Of' campaign for Organic Beauty & Wellbeing Week, we're asking some of the most inspirational people we know what they're made of. Meet Boris Zatezic, founder of MuLondon...
What is the philosophy behind MuLondon?
MuLondon was born out of the desire for simple, gentle and effective skin care products, inspired by traditional herbalism. Pure fragrant natural essential oils and soothing herbal extracts are used to divinely scent and gently preserve the ingredients we use. We are proud to be certified organic by the Soil Association.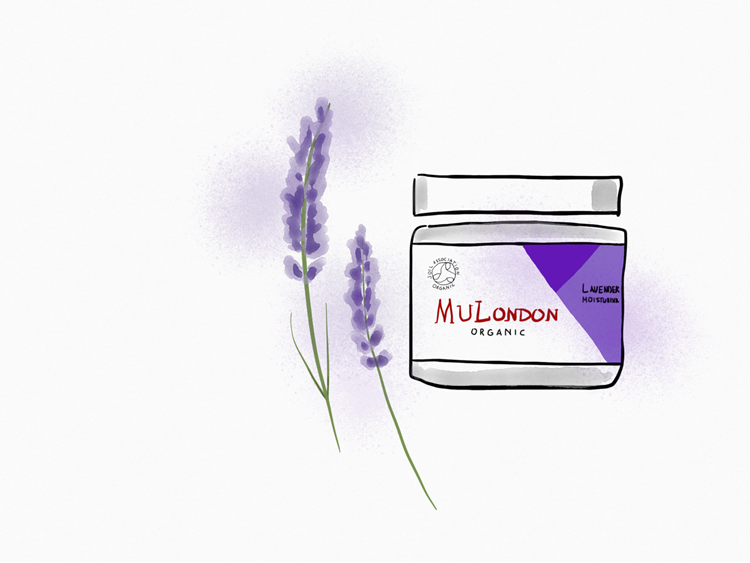 As well as proudly presenting the Soil Association symbol on your products, you have many other accreditations. How important was it to obtain these? Was this something you set out to achieve in the early stages of MuLondon?
I recently walked into a newly opened skin care shop in London and asked them if their products were cruelty-free. While they confirmed they were, when I questioned why they did not have any certifications - they said it's because they didn't want to pay for them. Mind you, this was quite a big and well-known brand.
As a business owner, I completely understand that keeping an eye on the budget is very important, but as a consumer, I question things. When a company says they're cruelty-free, what does it really mean? Usually, that their finished products are not tested on animals. But, what about their ingredients? Do they sell in China, where animal testing is mandatory? Which standard do they follow? Do they use a cut-off date when purchasing ingredients that may have been tested on animals in the past?
I have similar questions when products claim to be organic or vegan. How can I be sure? I've personally seen products that have been marked as "suitable for vegans" by companies that make them - but that contain animal ingredients. Similarly, there are a bunch of brands and products with 'organic' in the name, but which may not contain any organic ingredients. More worrying, they could actually be full of stuff that would never be allowed under a certification.
That's why standards and certifications are so useful. Companies can use these easily -recognisable logos to instil customer confidence. Carrying a number of certifications was a choice I made as soon as the idea for MuLondon was born. As we have grown, we have been able to add more accreditations to our roster. Here are some of them: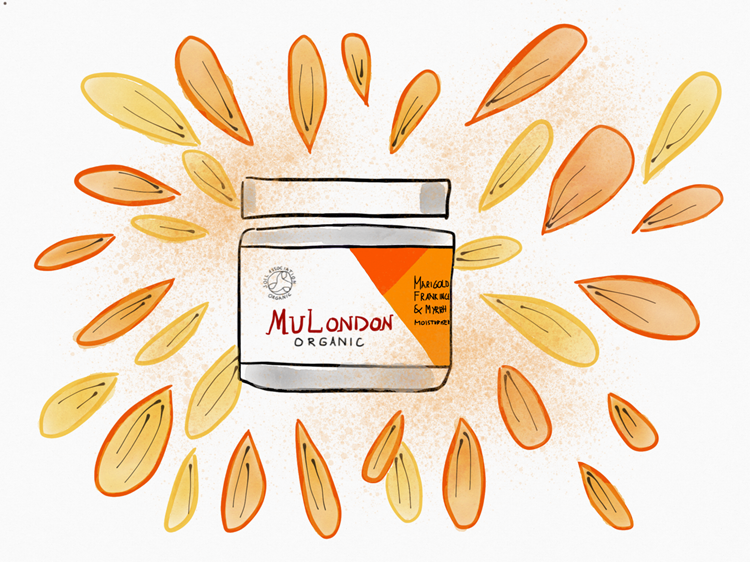 Soil Association Organic: We carry the Soil Association logo proudly on all our products. This is the golden standard for organic food, health and beauty. Organic standards look at all aspects of organic manufacturing and production, storage and sales, from packaging to animal welfare and wildlife conservation. They ban unnecessary and harmful additives, proving that certified companies are operating to the highest standards of sustainability and integrity - issues MuLondon is organically passionate about.
What most people don't know is how strict and thorough the certification process is. It involves every aspect of production, to ensure that the organic supply chain is never broken. So much work and so many hours are spent on this by the Soil Association staff that often the cost of certification does not reflect the true cost of all the work involved.
1% for the Planet: As a member of 1% For The Planet, MuLondon pledges to donate a minimum 1% of annual sales to support environmental non-profit organisations. We care deeply about the environment, which is embedded in our company ethos: we use only certified organic, naturally-derived ingredients while banning additives, and our range is 100% cruelty-free and vegan.
Certified B Corporation: MuLondon is the first UK skin care company to pass the B Lab assessment and earn the prestigious title of a Certified B Corporation. Exceeding the requirements of the rigorous B Corporation certification confirms our purpose-driven goal to have a positive impact and use our business as a force for good. By being a part of the B Corporation movement, MuLondon joins other ethical businesses who make their environmental and social performance as important as financial. Our focus has always been on producing organic, cruelty-free and vegan skin care products in the most ethical and sustainable way. As a Certified B Corporation, MuLondon's mission is reinforced with transparency and accountability, and a triple bottom line: people, planet and profit.
Vegan: By proudly carrying the internationally recognised Sunflower logo of The Vegan Society, we are showing that the entire MuLondon range is suitable for vegans. MuLondon is a 100% vegan company, and we will never use any animal-derived ingredients or ingredients that have ever been tested on animals. Compassionate humans everywhere can enjoy our products, knowing that they are doing something good for their skin, the environment and all the animals.
Leaping Bunny: We are certified by Cruelty Free International and carry their Leaping Bunny logo. The Leaping Bunny's rigorously high standards certify that no animal testing is conducted or commissioned for finished products or ingredients in any phase of product development by the company, its laboratories or its suppliers.
We support and collaborate with a number of other wonderful organisations including Stonewall, PETA and Naturewatch Foundation. This is not just about instilling customer confidence through accreditation logos, but also about us wanting to give back and support the causes we believe in. See more at www.mulondon.com/certifications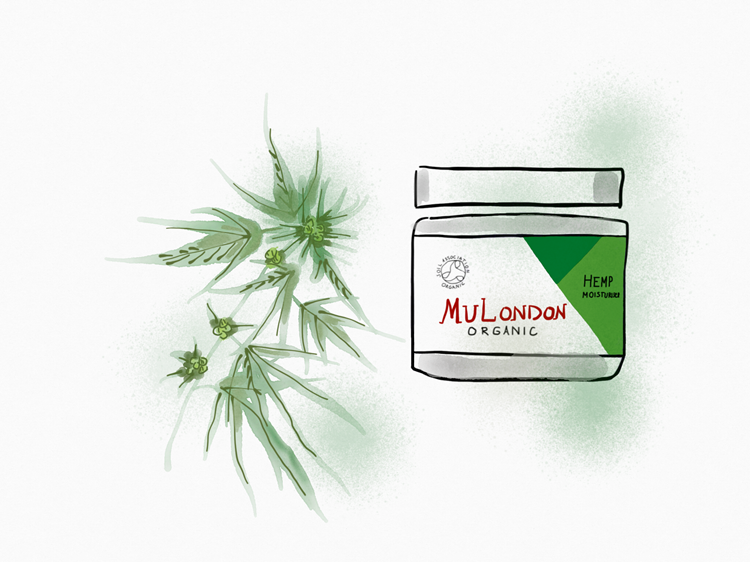 How important do you think it is for brands to have a purpose beyond just creating a beautiful product?
For MuLondon, having a purpose is crucial. We want to change the world and spread joy, compassion, inclusivity and positivity, one face at a time. What's great about the times we live in is how many consumers are making more informed choices. Small ripples make big waves!
Why do you think the 'What I'm Made Of' Campaign is important?
The rise of the modern, informed consumer is a beautiful thing. We want to know what we're supporting when we spend our money. Standing up for sustainability and provenance by choosing certified organic products can have a huge impact. I want to see our agriculture move completely away from aggressive methods that involve GM, pesticides and herbicides. Wouldn't it be nicer if we produced what we need in harmony with the environment and the beautiful, diverse planet we live on? MuLondon wholeheartedly supports the Soil Association and its 'What I'm Made Of' campaign to show that certified organic is a sign of integrity and trust.
What imprint would you like to leave on the beauty industry?
MuLondon wants to be part of the movement towards a more transparent and accountable way of conducting business. We all need to work together - manufacturers, suppliers, producers, distributors, stockists and retailers, consumers, certifiers and the media. Imagine the synergy of our forces coming together. Wonderful things are about to happen!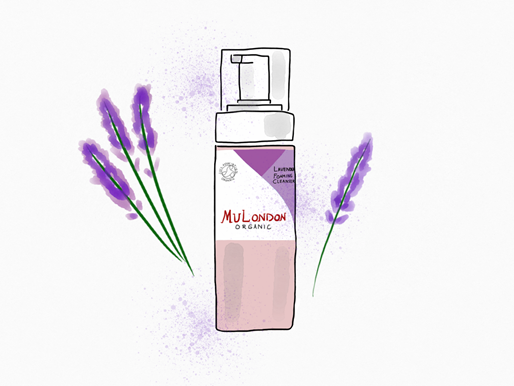 To see what we're up to and to join us on our journey, see our website and find us on Instagram, Twitter or Facebook.