Attitudes to eating organic when eating out...
...and how the Soil Association Certification can support your business
Organic has bitten the nation - there's no denying it. According to Soil Association Certification's 2018 Organic Market Report, the organic market is bigger than ever before (£2.2bn): organic food and drink in foodservice has risen 10.2% over the last year and even food growers are increasingly converting to organic to reinvigorate their ever-degrading soils (22% rise in the last year alone).
But, when it comes to going for a bite out of the home, do we go into 'leisure mode' and loosen the reins on our ethical mindset? And are there enough places serving organic for people to feel they have a choice? If so, are they visible enough?
Given that only 1.5% of the UK food and drink market is organic, our recent 'Eating Out' survey clearly demonstrates that organic is overwhelmingly on the brain when eating out.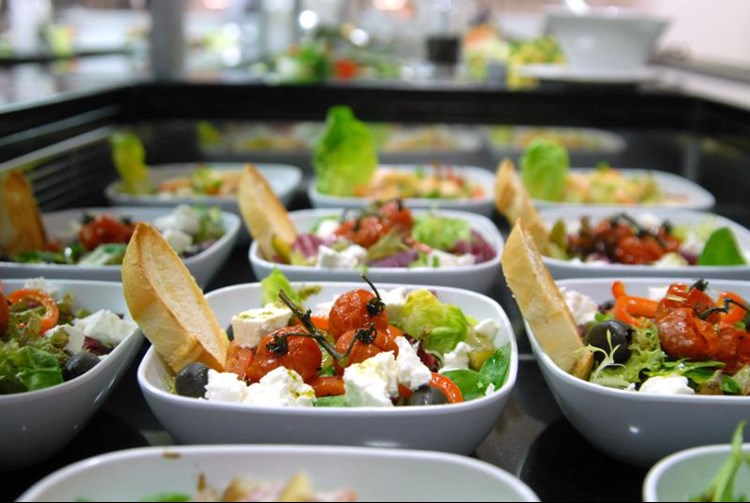 Organic – a competitive edge
Eating out is, for the majority, a treat and even with so many choices of eateries, it's clear that organic is a deciding factor.
A staggering 50% of people would be more likely to choose a restaurant that highlights its ethical or sustainable credentials and 43% think a restaurant or café will be better than others if they see organic on the menu or drinks list.
You may think that there are enough eateries out there serving organic or that it doesn't matter enough, but you'd be wrong. 47% think there aren't enough restaurants that serve ethically or sustainable sourced dishes.
And even for people who don't necessarily know what organic means (those surveyed were not recruited on the basis of understanding organic), the perception is clearly positive. A third (36%) would be more likely to eat at a restaurant or café described as organic.
Serve organic? Shout about it!
However, eateries are not being clear enough that they serve organic. Two thirds (67%) find it hard to tell if a restaurant or café sells organic food or drink, and nearly three quarters (72%) think it's difficult to tell if a restaurant is serving ethically or sustainably sourced dishes.
Deciding what to eat
41% of people already consider ethical standards and sustainability to be important when choosing their dish from a menu, so it's really worth clearly labelling your menu.
Isn't organic going to cost our business more?
Organic is regularly associated with 'premium' and cost can be a hurdle for chefs when considering changing their sourcing. It's not always the case that organic is more expensive, but this shouldn't be off-putting to restauranteurs.
As many as 39% said they'd be happy to pay a little more for a meal or drink if it was made from organic ingredients. A similar number (41%) said a dish described as organic makes it more appealing, so there's clearly a perception that organic means premium quality and something worth paying a bit more for.
Organic as provenance
'Local' is a growing trend, but it can sometimes be disguised as produce that has been shipped in and supplied locally. Local does not always equal provenance. However, if a product is retailed as organic, it must legally be certified to a set of standards at every step of its production, manufacture and supply through retail. Soil Association Certification is the UK's leading organic certifier, certifying 70% of all products from across food, farming, catering, health and beauty, textiles and forestry.
Although there are no standards in place once ingredients are supplied into restaurants, Soil Association Certification's Organic Served Here scheme is the UK's only accreditation offering peace of mind that the amount and quality of the organic produce being served is verified.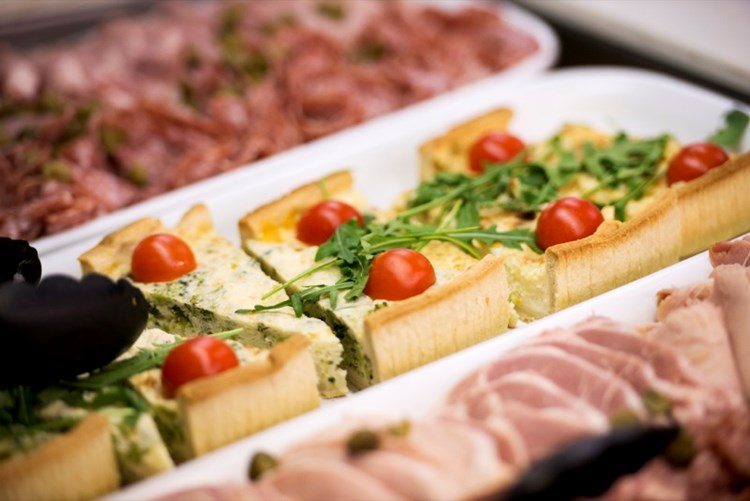 Organic Served Here – helping you stand out from the crowd
Organic Served Here is an award scheme that recognises and raises awareness about the commitment of restaurants serving organic food. It's the only award of its kind in the UK.
The award is a simple, high-profile and good value way to ensure customers know and appreciate the lengths your restaurant goes to in sourcing high-quality organic ingredients that are produced to the highest standards of care and animal welfare, with minimum impact on the environment.
Organic Served Here award-holders are rigorously audited by experts from Soil Association Certification to ensure they source an agreed percentage of their ingredients from certified organic suppliers. The higher the percentage of organic ingredients the award-holders commit to sourcing, the higher the number of Organic Served Here stars they hold (Five stars: 95 - 100%; Four stars: 75- 95%; Three stars: 50 - 75%; Two stars: 25 - 50%; One star: 15 - 25%)
Organic Served Here award-holders have access to a range of exclusive benefits: listing and promotion as an Organic Served Here award-holder; dedicated support from Soil Association organic specialists; access to a network of top-quality organic suppliers via our directory and networking events; opportunities to learn first-hand about where ingredients come from via training and farm visits; promotion to the Soil Association's network of members and supporters, and opportunities to be featured in national press.
Applying for the Organic Served Here award is simple and good value. To join our small and exclusive group of trailblazing award-holders, visit: www.soilassociation.org/organicservedhere.
While you're here…
…we've got a small favour to ask. As a charity we rely on fundraising to do our vital work. We champion a world where people, farm animals and nature can thrive – and we've made huge steps forward working with farmers, growers and researchers to find pioneering and practical solutions to today's farming challenges. But there's so much more to be done.
You can help change the way we farm and eat for good. If everyone who visits our website and cares about the food they eat and how it's been produced, makes a small contribution today, we can do more of the work that really matters.