5 Minutes with Amina Skincare
We speak with Amina Skincare on the inspiration behind building the brand, their top tips for switching to organic and their view on the changing landscape of the sustainable beauty space...
Which three words would you use to describe Amina Skincare?
Safe, effective, inspired.
What inspired you to create your brand?
My children inspired me. The need to provide them with safe and effective skin care products. As the saying goes necessity is the mother of all inventions.
What are the common misconceptions of organic and natural beauty/wellbeing? 
One of the biggest myths surrounding organic products is the quality. For many years people thought that organic cosmetic products aren't as good and are less effective than regular products. This definitely isn't true!
Another common misconception is taking product claims at face value. Products claiming to be organic and natural without certification isn't the same as those that have organic certification. It causes so much confusion for people wanting to make positive changes to their lifestyle.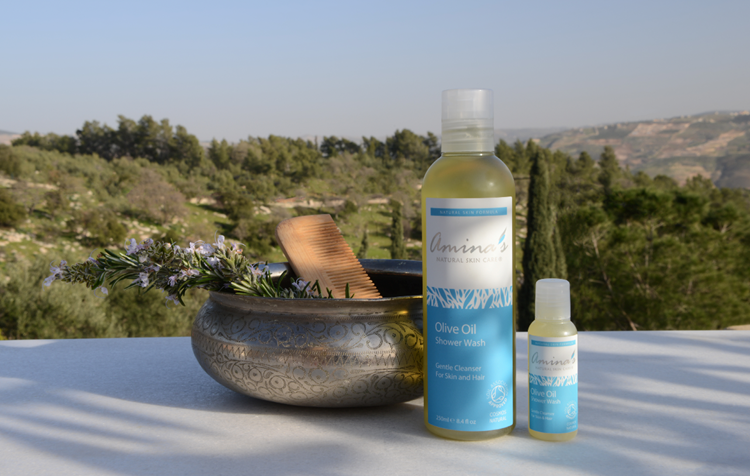 What trends are you seeing that is driving change to the beauty/organic industry?
Awareness. People are more aware of what they are putting on their body and opting to move away from products which use chemicals that may be harmful to your health.
Why do you think it's important for people to look for an accredited symbol?
An accredited symbol is a guarantee of safety, quality and sustainability. Accreditation means that products will not harm people, manufacturers, producers of raw materials (crops and ingredients) and the environment. 
Why was it important for you to become certified?
We pursued the journey of accreditation as Soil Association Certification validates our claims, reinforcing our values and emphasising to people that we are doing everything to the highest standards.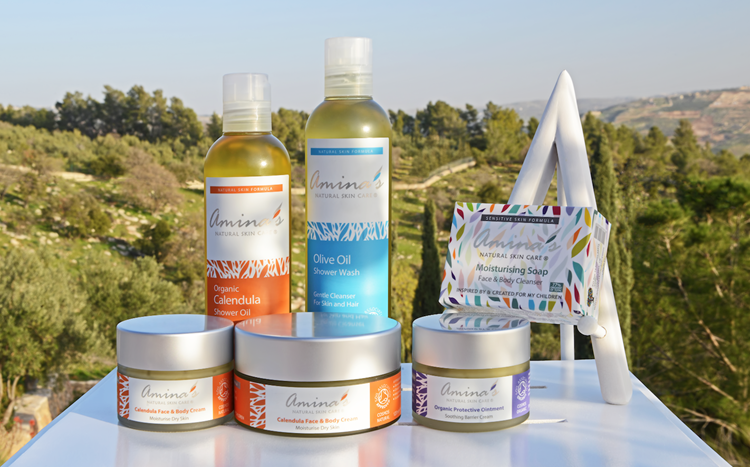 Packaging is a hot topic right now – what packaging do you use and why?
We use Post Consumer plastic bottles for the shower products as we believe it is more suitable for the shower than glass. We use card for the soap and glass jars for creams. Our external boxes for jars and bottles have two less sides than usual, this means we use less card and the information about the ingredients and ingredients are printed on the inside, much like a brochure! 
What is your favourite product from your range?
This is a difficult question! I would say our soap, aloe vera cream, our shower oil, chamomile and rosehip oil as well as rosemary and lemon essential oils. Oh, and the Dead Sea Calm!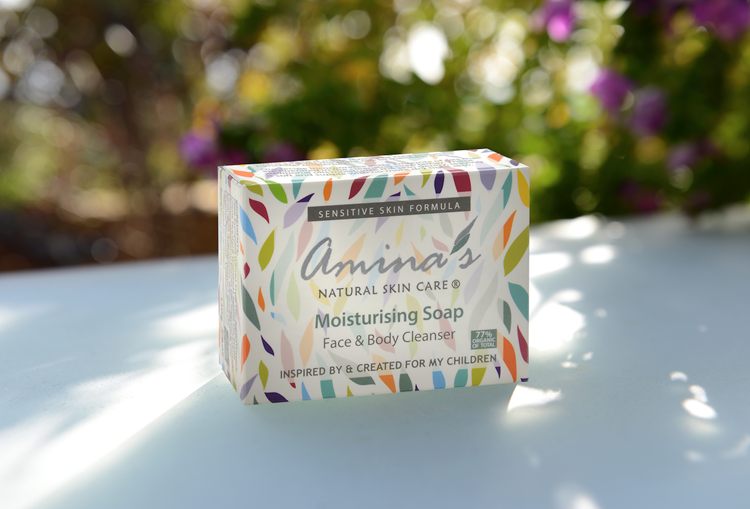 Top tips for switching to an organic lifestyle?
Read the ingredients label, look for the organic certification logo and remember you as a consumer have the power of choice as to which product to purchase with your cash!
Your best skincare tip?
Cleansing and hydrating from the inside-out, do this through food and water. For the skin, using natural skincare Amina's natural Skincare. ;)  
Smile often, sleep well  and relax as much as possible for a happy and healthy life.
Immerse yourself in the world of Jordanian beauty with Shopify's documentary on Amina Skincare. Keep up-to-date with Amina's journey by following on Instagram.
Want to know more about organic beauty? Become a green beauty expert by taking a look at our list of certified brands and guide to organic beauty.