10 Tree-mendous Facts About Trees

10 facts about trees
Have you ever marvelled at an ancient oak?
Awed at a beautiful beech?
Or gazed up in wonder at a towering pine?
Trees are fascinating things. Did you know that planting more trees could help combat climate change, support biodiversity and boost profitability for farmers?

Here are 10 more facts about trees that you might not have known about...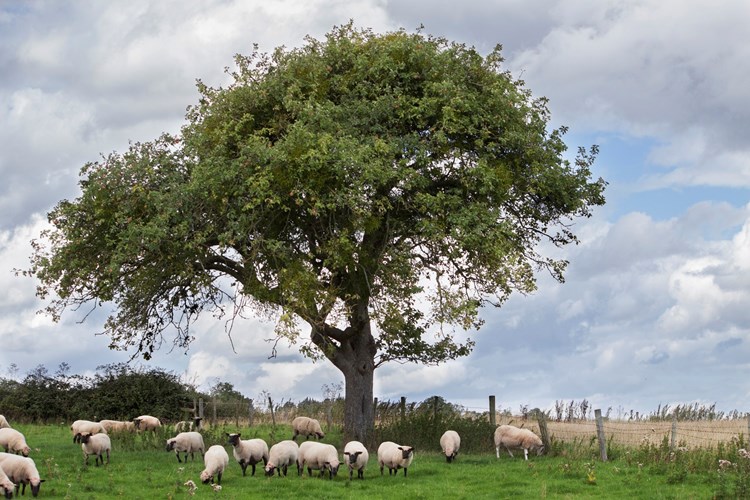 1) Trees help keep soils healthy
Decomposing leaf litter returns to the soil as organic matter. Trees also reduce soil erosion by binding soil in place - this increases the soil's potential to retain water, and can be beneficial in times of flooding and drought.
2) 2% of the UK's land area is covered by 'ancient woodland'
This is woodland that has existed since the 1600's in England and Wales (since the 1750's in Scotland). Their ecosystems are complex and rich in wildlife. Sherwood Forest is the largest concentration of ancient trees in Northern Europe, with over 1,000 oak trees, each up to 1,000 years old.
3) Some trees can release chemicals to warn others about threats such as insects
The other trees can then produce tannins to make their leaves unpalatable to the approaching predators.
4) The oldest tree is 3,000 years old!
In the UK, the oldest tree is thought to be a yew in Scotland, estimated to be around 3,000 years old.
5) Forests can benefit your mental health
Forest bathing (Shinrin-yoku) is a practice that originated in Japan and is growing in popularity around the globe – enjoying the calming atmosphere of the forest is thought to have potential benefits for mental wellbeing.
6) Fungi and trees support each other through a huge network of 'mycorrhizal' roots
This fascinating network helps trees and fungi to share water and nutrients.
7) Chickens love trees
The poultry we find on farms today are descended from woodland birds and feel at home scratching about on a forest floor.
8) Trees are natural farmers
Combining trees and farming is known as 'Agroforestry'. Grazing animals under trees gives them shelter and fodder, and the animals enrich the soil as they forage. Growing crops beneath trees creates a sheltered microclimate for the plants, while the trees deep roots bring nutrients up from lower down. Trees also provide vital habitats for wildlife. They help farmers by housing natural predators of many common crop pests, thus reducing the need for pesticides.
9) Trees are crucial to our ecosystem
Even after they die, trees continue to be an important ecosystem. As they decompose on the forest floor, they provide shelter and food for a diversity of organisms.
10) You can now call yourself a nemophilist!
How many of the above facts did you know already? Enough to call yourself a 'nemophilist'? This is the name given to those who love woodland and trees. If you couldn't before, you can now!
Unfortunately, the UK has one of the lowest tree coverages in Europe, and we fall behind on our use of trees in agriculture to help keep soils, crops and animals healthy and safe. Considering how incredible and useful they are, we could do so much more!
That's why we're campaigning for more trees to be planted on farms to support the health of crops, livestock and soils. Find out more about the benefits of planting trees on farms, and how you can help us plant more tremendous trees.
In this section...
Read our Regenerative Forestry Report
Our latest forestry report looks at how to make our forests fit for the future.
Read the report