Types of Certification
Types of organic textile certification
Organic certification provides authenticity that the cotton (or linen or wool) being used is organically grown and processed. With people increasingly looking for transparency in what they buy, certification is becoming essential for retailers. To be certified organic, the supply chain of a raw fibre from field to garment production and wholesale must be certified at every touchpoint to ensure it meets a set of standards.
There are two independent organic certification standards in the UK: GOTS and OCS and as the UK's largest organic certification body, we certify to both schemes.
Who is certification for?
Fashion brands offering an organic range
Entirely organic brands
Homeware and soft furnishing brands – everything from rugs and throws to mattresses and towels
Fabric wholesalers
Ginners, spinners, weavers and anyone involved in creating textiles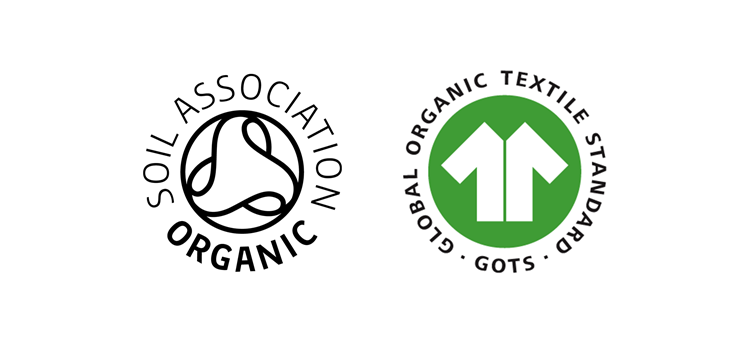 Global Organic Textile Standard (GOTS)

GOTS is the leading textile processing standard for organic fibres. When we certify to the GOTS standard, we check every step of the supply chain, from harvesting through production, processing, manufacturing and labelling. We also consider the environmental management and social responsibility of producers. GOTS is the gold standard for sustainable processing of textiles made from organically grown fibres (such as cotton or wool).

Key facts about GOTS

GOTS approved products must contain at least 70% organic fibre content
GOTS approved products never contain potentially harmful chemicals which can be found in conventional textile production
GOTS approved companies are better for the environment (by managing their environmental impact, have high social standards, reduce energy and review water usage)
GOTS means safe working conditions, no discrimination and no child labour
GOTS approved products have the entire supply chain verified, even the farms must have certification to a legally recognised standard.
The details matter - buttons, threads, zips have to meet strict residue criteria of GOTS
It is a voluntary standard

 

GOTS Certification is carried out by independent companies and facilities are physically inspected to verify standards are met

Find out more about GOTS

The Global Organic Textile Standard (GOTS) is recognised as the world's leading processing standard for textiles made from organic fibres. It defines high-level environmental criteria along the entire organic textiles supply chain and requires compliance with social criteria as well.

Find out more

Organic Content Standard Certification (OCS)

This scheme verifies that a product has met organic standards throughout its journey – from raw material to finished product. When we certify to OCS standards, we work with producers to ensure a final product contains the accurate amount of a given organically grown material.

The Goal of the Organic Content Standard (OCS) is to ensure trust in organic content claims.

The OCS accomplishes this goal by verifying the presence and amount of Organic Material in a final product. It provides a strong chain of custody system from the source of the organic raw material to the final product through certification.

OCS has two different types of Certification: 

OCS 100 logo is used for only for product that contains 95% or more organic material.
OCS blended is used for products that contain 5% minimum of organic material blended with conventional or synthetic raw materials.

 

Key Facts about OCS

OCS is a voluntary standard
OCS approved products have the entire supply chain verified, even the farms must have certification to a legally recognised standard.
OCS Certification is carried out by independent companies and facilities are physically inspected to verify standards are met

 

Find out more about OCS

Textile Exchange's Organic Content Standard verifies that a product contains organically grown material. It does not address the use of chemicals or any social or environmental aspects of production; it only covers the traceability of the organic material. The OCS uses the chain of custody requirements of the Textile Exchange Content Claim Standard (CCS).

Find out more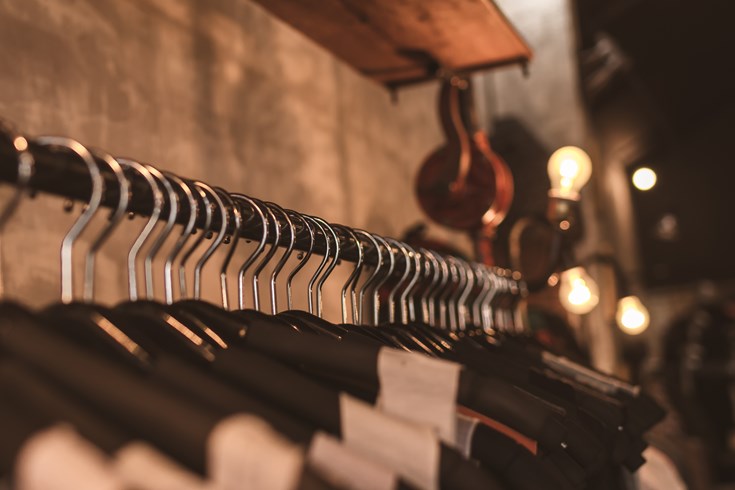 How is organic cotton different from other textile certifications?
We certify to GOTS and OCS standards but there are some other textile certifications you might have heard of - find out more about how and why they differ to organic textile certification: 
Fairtrade
Fairtrade cotton farmers receive a premium price which they can use to cover production costs and fund community development projects, such as drilling wells and building schools.  Some Fairtrade farmers still use pesticides (although only from a restricted list), but about a fifth of all Fairtrade cotton is also organically produced. Cotton which is 'dual certified' organic and Fairtrade is considered the 'gold standard' for sustainable cotton.
Better Cotton Initiative (BCI)
BCI advocates for improvement in the production practices of conventionally grown cotton. The scheme addresses seven areas - pesticide usage, water management, soil health, biodiversity enhancement and working conditions. It's a step in the right direction, which addresses some of the worst failings of conventional production, and provides farmers with support to improve practice.
Why certify with us?
Certification demonstrates a commitment to genuinely organic production and processing of organic textiles. Every link of the supply chain from the farm through to the factory has been certified by an independent third party to the highest standards.
When brands and retailers certify with us, it shows customers that they are committed to doing the right thing. The additional business support and marketing benefits we offer means we're more than just a certification body…
We are a credible and inspiring voice of organic, with unrivalled market insight. In the UK we certify around 70% of the market and the Soil Association symbol is the most widely recognised organic logo in the UK.
Along with the Soil Association charity, we commission research, influence government policy, and instigate and participate in industry-wide initiatives. We co-founded the world's leading standard for ecologically and socially responsible textile processing – GOTS; we're on the GOTS advisory council and standards committee. We are also on the steering committee of the Sustainable Cotton Challenge.
Search the GOTS database

Search the GOTS certification database for companies involved in the production, manufacture, wholesale and retail of organic textiles.

Find Certified Companies
In this section...
Wanting to go organic?
Get in touch to find out more about organic textile certification
Related