Finnish PEFC™ Stakeholder Dialogue
As part of the PEFC™ Forest Certification Week taking place in Helsinki, Finland, Valentina Faraoni, one of our Administration Coordinators, represented the team at the 2017 Stakeholder Dialogue, which included a field trip to a Finnish forest as part of the event. 
The Stakeholder Dialogue was held over two days from 16th - 17th November and was based on the theme of 'Making Certification SMART,' discussing new and emerging technologies, and how to overcome obstacles in implementing them. It brought together forest sector stakeholders, leading technology providers, innovators and sustainability experts to exchange views on what's needed, what's working and where the opportunities are for scaling up application.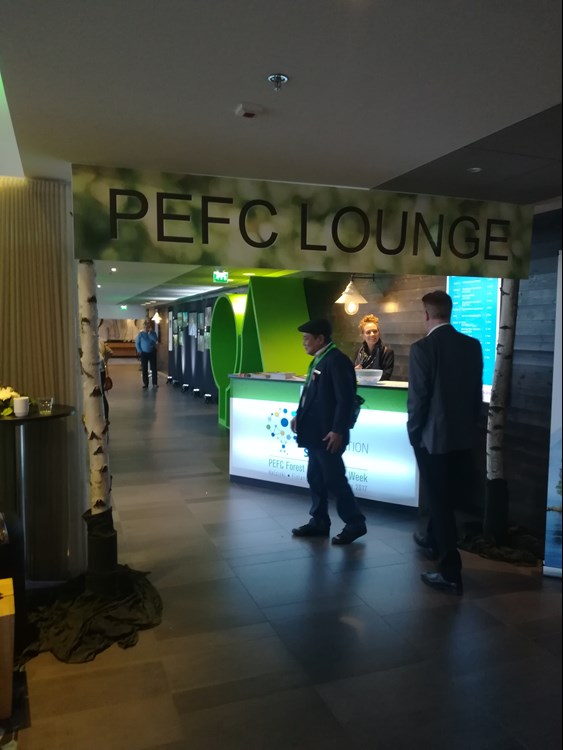 On the second day, the attendees were taken to a forest near the city of Jyväskylä and were introduced to sustainable forest management and regional group certification in Finland by representatives from Forest Management Associations of Finland and the Sustainable Forest Management Association. Later, they visited the brand new Äänekoski mill, the first next-generation bioproduct mill the world. 
Valentina said: "I was particularly impressed with the organisation of the event - everything ran smoothly, despite having hundreds of people to take care of! The workshop I attended, 'Strengthening Trust in Value Chain,' was very interesting as it explored the future of forestry through the advancement of the technology employed in the chain of custody. The forest field trip gave us great insight into sustainable forestry management in practise, with an interesting and challenging Q&A with the forest owners and managers. The landscape was incredible and we saw a tree cutting machine in action!"
To read more about the PEFC Forest Certification week, visit the PEFC Week website.