Borneo Forest Management Witness Audit
Earlier this year, Certification Manager, Andy Grundy and Certification Officer, Sonia Nayar witnessed a forest management audit in East Kalimantan, Borneo, carried out by our partner in Indonesia, Mutu Agung Lestari.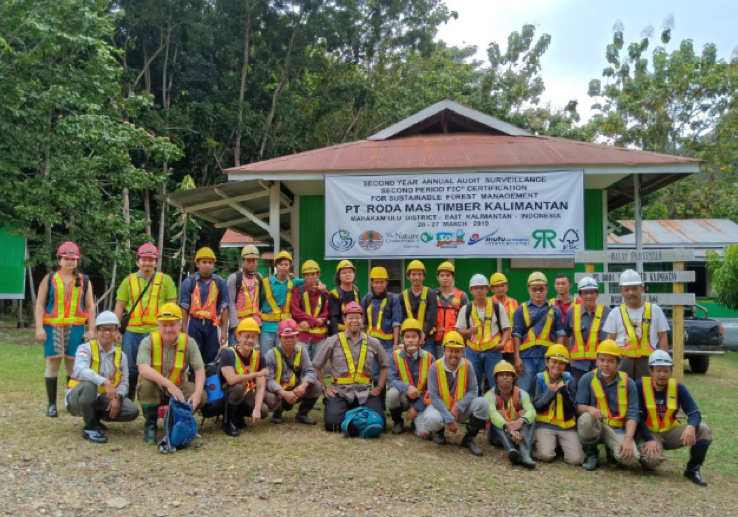 The trip was part of an annual monitoring programme for our partner certification bodies and allowed Sonia and Andy to witness a potential new forest management auditor, as well as the chance to trial an exciting new timber sampling technique for isotope testing. It was an amazing opportunity to learn more about tropical forestry, and Andy and Sonia were particularly interested to gain more insight into social issues within FSC Certified concessions.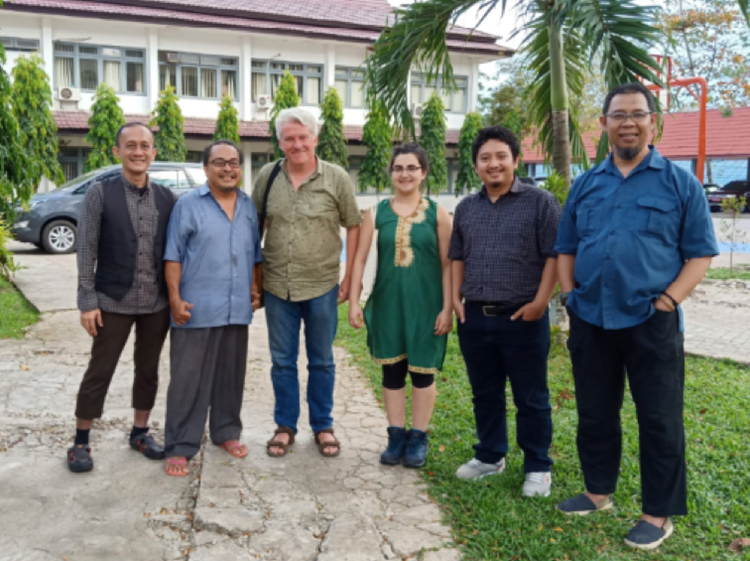 The audit team: Happy Tarumadevyanto (Audit Team Leader), a local stakeholder, Andy Grundy (Witnessing Lead Auditor), Sonia Nayar (Observer), Andri Pradhika (Auditor), Taufik Margani (Interpreter)
The certificate holder's concession covers 69,690 hectares and mainly consists of primary and secondary dryland forest, of which almost 47% is production forest. There are 62 wood species in the concession, including 11 protected species. The main commercial species are Keruing (Dipterocarpus spp.) and Meranti (Shorea spp.), of which there are 13 species. The annual allowable cut is 76,090.36 m3/year.
The audit team worked long days and spoke to a variety of stakeholders including government ministries, NGO's, environmental consultancy groups, local villagers and contractors.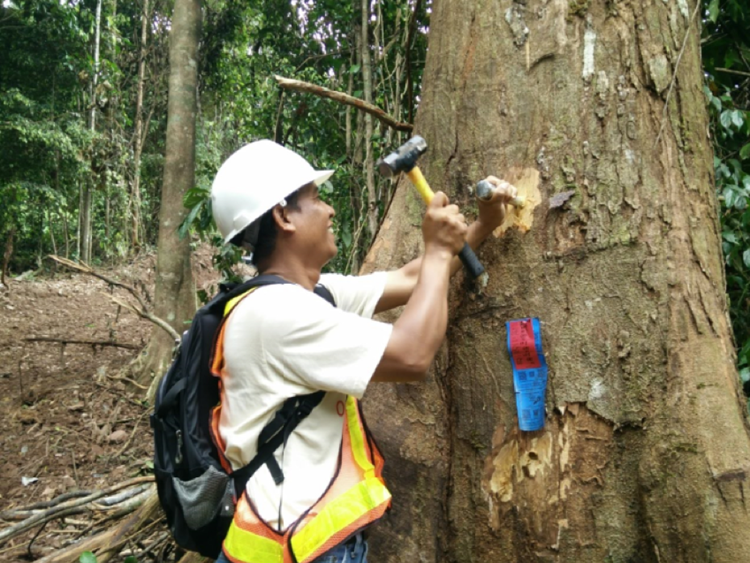 Using the pickering punch to collect samples for inclusion in a global database of isotopes for wood testing.
A highlight of the trip were the journeys by speedboat and longboat, which were necessary to reach the logging concession base camp. These trips included a pit stop to eat fresh forest durian fruit floating on the river, traversing whirlpools and white-water rapids, spotting wildlife, such as eagles, hornbills and a family of macaques!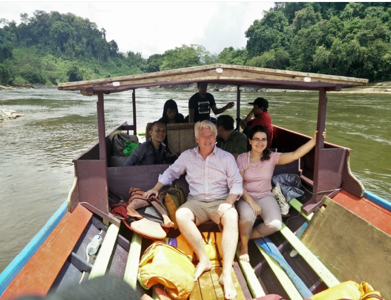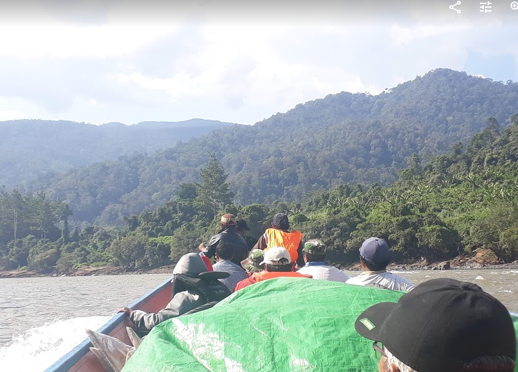 Boat journeys up the Mahakam River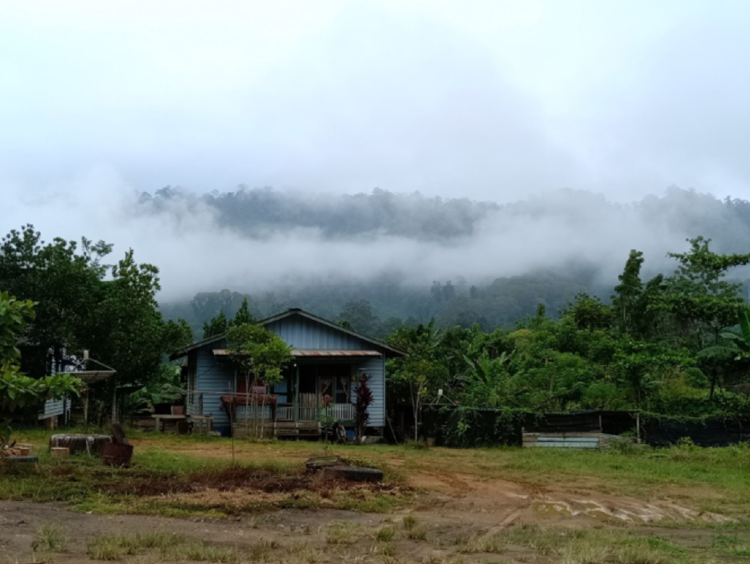 Concession base camp in the morning mist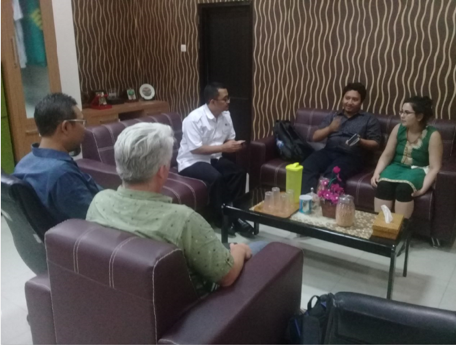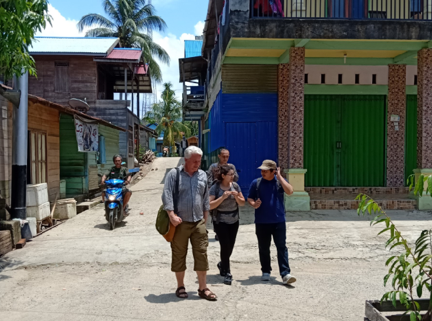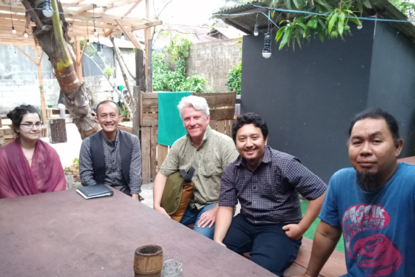 Stakeholder consultations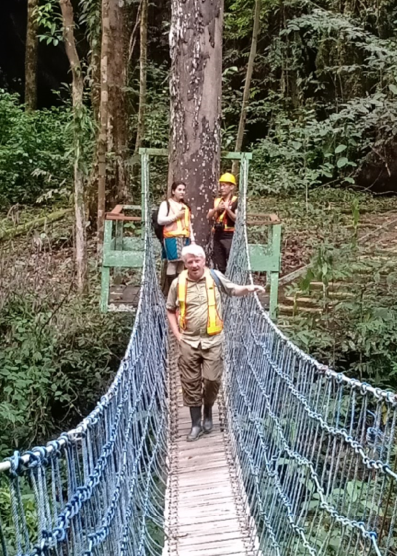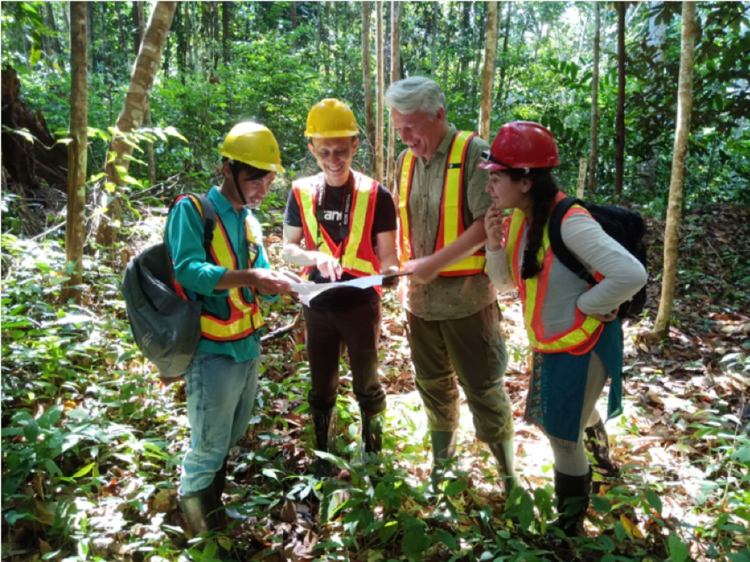 Audit team hard at work