Expand Your Business in China
With our recent survey revealing that 21% of organic businesses are now looking to Asia, we asked Exhibition Project Director for Natural & Organic Products Asia, Mei Chang to tell why we should be taking a closer look at the region. If you'd like to find out more about why you should be exporting to to Asia or how you get a great deal on exhibiting at the show, then read more.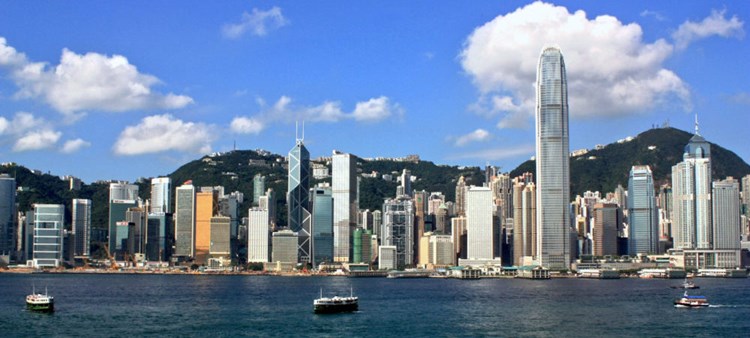 A major importer of natural products, China has become a key target market among global suppliers in the natural and organic sector.
Following a number of food safety scandals of the past few years, demand for quality and safety assured food products in China has risen dramatically. It's not just about trust, many Chinese consumers are now eager to replicate tastes that they have enjoyed through international travel, leading them to increase their demand for quality international products. By 2018, the total value of importing foreign food products from overseas to China will reach a staggering RMB 480 billion (US$77 billion).
Currently, China and Japan constitute the largest share in the Asia-Pacific natural personal care and cosmetics products market. The continuous growth of the Chinese market is due to the improving GDP, higher purchasing power of customers and changing lifestyle.
By 2018 consumers over 65 years of age will represent > 10% of the total Chinese population. This long life expectancy in some urban cities and regions such as Hong Kong,  has directly increased the demand for health food, supplements, and functional foods.
Cross-border eCommerce – A new Channel to penetrate into the China Market
Further ahead to 2020 and over 200 million Chinese consumers are expected to be cross-border shoppers, with the transaction volume of imported goods purchased online reaching US$245 billion.  
Overseas retailers have already noticed the great potential in China. Sainsburys, the 2nd largest supermarket in the UK is now selling their products to China through Tmall Global and Alibaba and continues to ramp up its Chinese presence.
It's also worth noting that Hong Kong is a free port located at the entrance of China, benefiting from smooth and stable customs, zero export tariff, advanced internet technologies and sufficient supply of experienced eCommerce professionals with knowledge of the Chinese consumer market.  This unique combination of geography and resources presents real benefits for business startups and for companies seeking to penetrate the China eCommerce market.
Hong Kong – A Mature Natural Products Market with Great Potential
Hong Kong itself is also a mature market for natural products, with global businesses continuing to expand in the city. For instance, Pret A Manger, a sandwich shop chain from the UK, has recently launched Veggie Pret in Hong Kong, a new meat-free campaign with a wide new range of vegetarian food items. The campaign is the restaurant's first overseas expansion in vegetarian dining!
Exhibiting at Natural & Organic Products Asia is a great way to explore opportunities for UK organic products in Hong Kong, the gateway to China.
-------------------------------------------------------------------------------------------
With extensive experience of business development and marketing in the Asia region, Mei Chang is  Exhibition Project Director for Natural & Organic Products Asia. Mei has been responsible for both the successful launch of the event in 2014 and the 70% growth in both scope and scale if the 2015 event.
Soil Association Certification are inviting our licensees to join us at this year's Natural & Organic Products Asia and exhibit at preferential rates within our UK pavilion. Want to find out more about export to Asia? Why not join our Asia Access Workshop on the 27th of April? It's free for Soil Association licensees, CBBC and FDEA members.