Karma Cola: Fairtrade, organic and proud
Organic Served Here is the Soil Association Certification's award for celebrating restaurants and cafés that have a passion for serving great food. As such, it's well placed to communicate that commitment to their consumers and to further boost prospects for organic high street sales. When matched with great suppliers, it can make for a perfect organic partnership.
Karma Cola began just over two years ago and their range of soft drinks – the titular Karma Cola, Lemony Lemonade and Gingerella Ginger Beer – are proving incredibly popular among consumers and caterers alike.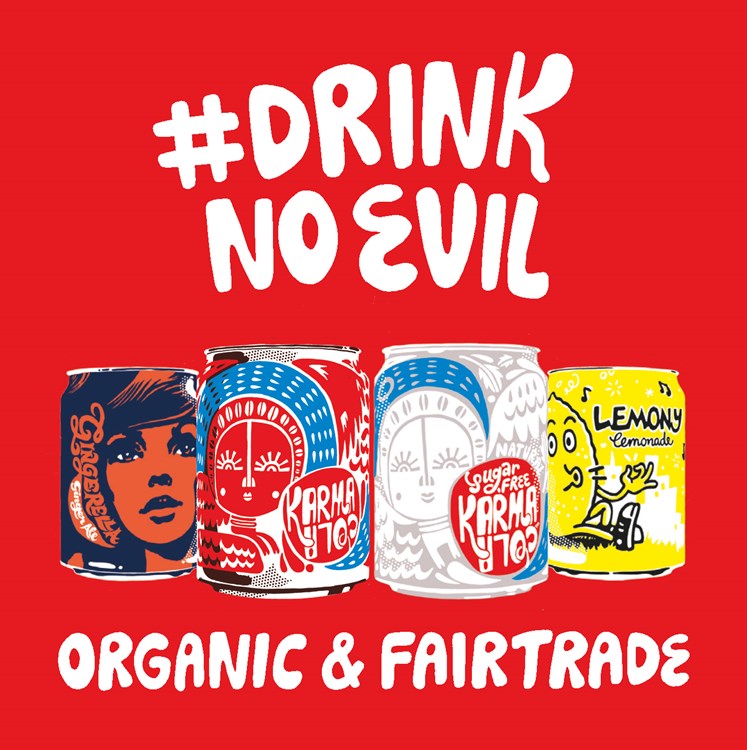 "The time felt right for an organic and Fairtrade product like Karma Cola and we wanted to create something that would connect buyers with farmers in a way that respected everyone and everything in between - what goes around comes around." – Plum Savill, Karma Cola
Using organic and ethically sourced Fairtrade ingredients, their soft drinks are created in a way that tastes great without using the usual chemicals you'd find in many carbonated beverages. Most importantly, they're ensuring that their farmers receive a fair deal for their crops - this is part of the Karma Cola Foundation ethos, created by the team to support their producers, with a focus on women's economic empowerment, education and gender equality. It's this dedication to ethical practises that draws attention from restaurants and food outlets, which works in their favour.
"It's an ethical business model that we feel stimulates productivity and attracts loyal customers, and we're delighted that we've been supported by some fantastic accounts and retailers, as well as over 2,000 independent cafés, coffee shops and delis."
Their products have won prestigious awards including a Great Taste Award in 2015 and The World's Fairest Trader in 2014, and are sold in many of the UK's best restaurants such as Wahaca, Tortilla and Honest Burger, as well as prestigious high-street retailers including Harvey Nichols, Waitrose and Whole Foods. Lemony Lemonade is now stocked at the Everyman Cinema chain and has since established itself as a firm favourite of cinema goers.
"At Karma Cola, we're trying to transform an everyday thing, synonymous with mass consumerism, into a force for good - no-one needs to buy a fizzy drink, but our mission is to show people they can have a positive impact on the lives of others through such an everyday purchase."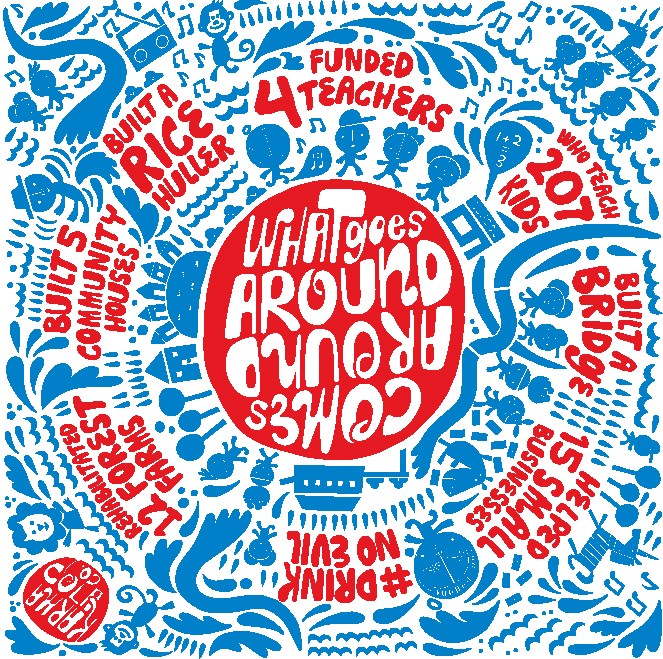 With an increasing number of cafés and restaurants sourcing organic products, the Organic Served Here award is a fantastic way for these ethically minded businesses to demonstrate their commitment to sustainably, high standards of animal welfare and improved environmental practice. Take a look at our Organic Served Here page and fill out the contact form for more information.