Beyond the Badge Campaign
We've partnered with Social Enterprise Mark CIC to encourage ethical consumers to look 'beyond the badge.'
Social Enterprise Mark CIC, the global champion of credible social enterprise standards and the body responsible for the only internationally available social enterprise accreditation, has partnered with several well-respected standard setting and accreditation bodies, including Soil Association Certification, to encourage consumers to challenge ethical labels and sustainability claims that are used by brands they buy from.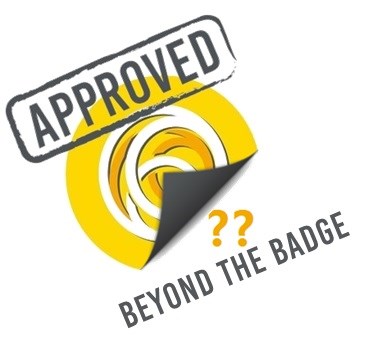 With recent studies suggesting that sustainability issues are playing an increasing role in consumer purchase decisions, the new campaign aims to educate consumers about ways they can identify genuine labels and claims, and therefore make more informed choices.
Working with fellow accreditation bodies Golf Environment, Living Wage Foundation, TrustMark, and also Ethical Consumer, a key player in the ethical consumer movement, Social Enterprise Mark CIC hopes to get consumers thinking more about the labels and badges that appear on the products they buy, and to find out what they actually mean. 
The campaign calls on consumers to look 'beyond the badge', to find out more about ethical claims, and to look for any evidence or proof to support such claims. Social Enterprise Mark CIC has put together some useful tips to support consumers to cut through the "greenwash" to identify genuine labels and claims.
Clare McDermott, our Business Development Director outlines the reason we wanted to support the campaign,  "trust is a major issue for consumers; our research last summer found this to be the biggest influencer on purchasing behaviour and accreditation and certification is the best way to guarantee trust and reassure people. We're really pleased to be supporting Beyond the Badge the campaign as the UK's leading organic and ethical certification body, to help make sure people know what they are buying and to expose greenwashing and false claims."
Social Enterprise Mark CIC and the campaign partners urge consumers to pledge their support to the campaign, and to get involved by spreading the word on social media. People are encouraged to keep an eye out for examples of greenwashing and to share these on social media, using the campaign hashtag #BeyondTheBadge.