Speciality & Fine Food Fair 2017
With more and more consumers making the switch to organic, the Soil Association is set to shine the light on organic food and drink at Speciality & Fine Food Fair 2017.
Organic is on the up, growing 7.1% last year with sales of more than £2 billion. Yet despite the growth in the market, the understanding around the term organic is limited and has been identified as a barrier to further growth. As a result, the Soil Association will be highlighting the importance of organic this autumn through their Organic September campaign. Organic September centres around the message 'Organic: food as it should be' - a simple message that helps consumers understand what organic is all about.
There is also a special day for independent retailers during the month - Saturday 16th September. The day will put the spotlight on retailers that are offering organic and is also an opportunity to shout about the excellent work being done to highlight organic in cities and towns around the UK.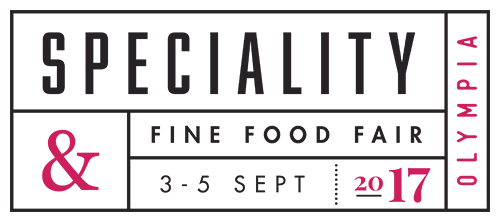 The Soil Association will at Speciality & Fine Food Fair on stand 2300. The Association will also be on the Food for Thought stage at the Fair on Sunday 3rd September between 2:30pm and 3:15pm, when expert Alison Muirhead will be discussing how retailers can engage with organic consumers.
Alison works with business across the organic supply chain, from farmers and growers to wholesalers and retailers. Her main aim is to grow the organic market in Scotland and raise awareness of the value of organic, and why the public should buy it.
Speciality & Fine Food Fair is the UK's leading showcase of fine food and drink, a three day celebration of artisan and speciality products, many which are certified organic. More than 700 producers from the UK and beyond are already lined-up, with more than 12,000 visitors expected to attend including buyers from retail, foodservice, wholesale and hospitality.
Look out for Soil Association certified producers at Speciality & Fine Food Fair - including: English Tea Shop (stand 1761), Raw Halo (stand 1319) Tea People (stand 3104) Rod & Ben's (stand 1920a) Devon Cottage Organic Fudge (stand 2120g) and The Precious Pod (stand 1134)
The Fair is being held at Olympia London on 3rd - 5th September, opening the doors on a diverse and dynamic world of artisan food and drink. It's been given a fresh new look this year, as it recaptures the intimate feel it has been renowned for. There are new zones and attractions, as well as the exciting new Speciality Chocolate Trail.
For those keen to discover emerging new products, the Discovery Zone is the place to visit. It's a showcase of businesses that have been trading in the UK for less than 36 months and this year features more than 200 producers.
Savour the Flavour: Live Kitchen, hosted by chef Steve Walpole, will be filled with live demonstrations, delivering ideas and practical cooking tips to help drive more customers and increase profits.
These sessions are the perfect way to keep on pace with the latest flavours trends. Each day, top chefs including author and television presenter Rachel Green and Great Taste chef Nick Crosley will demonstrate their cooking skills. Themes this year include: Craft, Authenticity and Provenance.
Running a business can be challenging, so Food for Thought provides talks and debates on a wide range of topics. Presenters include: Paul Hargreaves, Chief Executive of Cotswold Fayre; Jennie Allen, Proprietor of Bayley & Sage; Shami Radia, Co-Founder of Eat Grub and Claire Brumby, Founder of Scrubby's Veg Crisps.
There's a chance to be amongst the first to source a host of Great Taste award-winning products, with the Top 50 foods and the Supreme Champion on display in the Great Taste Deli. Visitors will also be invited to tread the new Speciality Chocolate Trail to find the very finest gourmet chocolate and premium confectionery.
Friends of the Soil Association can register for free here