Making the most of local PR and social media
With recent news highlighting the urgent necessity to shift towards agroecological farming methods, like organic, you might be noticing a growing interest from your audience in organic products and more nature-friendly consumption.
Soil Association Certification hosted a webinar with industry experts Helen Sharpe of herStory PR and Ed Ayton from Abel & Cole which addressed how your brand could leverage local PR and social media to make a lasting impression. 
Read on to discover our top tips for communicating your brand's identity and values, receiving more attention from local media, and growing your audience online.
Making use of local PR
The past eighteen months have seen dramatic changes in how we live, work and shop, including a renewed focus on the local community, with citizens more likely to support local small businesses. In this light, we were fortunate to have Helen Sharpe joining us to share some tips on how your brand can take advantage of this new landscape and how thinking "local first" when it comes to PR can be a great way to gain coverage, reach a captive audience and boost sales.
Whilst often overlooked in the pursuit of national media coverage, getting your brand into local media such as local radio, business outlets or regional newspapers will bring a range of benefits, and might even lead to national features further down the road. Think about how your brand is speaking to local issues and engaging with your community; by doing so local media will be more receptive to sharing these stories and, as Helen stated, you will be able to create "invested fans of your brand".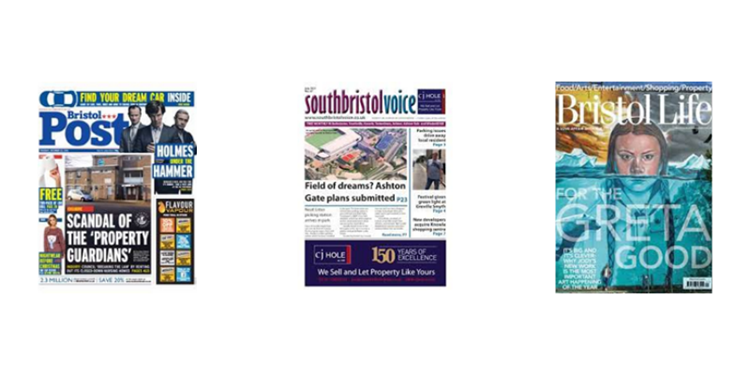 Ideas for securing coverage
Helen shared a few ideas which could increase your chance of local coverage:
Do something bold and eye-catching which draws attention to your brand and your wider mission.

Celebrate milestones or any growth within your business or share interviews with your founder or their opinions on topical or local issues. By telling your brand's story you will find that an audience will be able to connect with your work and will become more engaged long-term.

Run a competition. This is always a good method to create some buzz around your products

!
The fundamentals of brand visibility  
Finally, Helen shared some top tips for increasing your brand's visibility and likelihood of receiving coverage:
Ensure your images are high-resolution.
Write a boiler plate with key achievements and how you can differentiate yourself from competitors.
Be proactive and resourceful in finding and contacting journalists on Twitter. Do interviews in writing, where possible, if you are new to the press rounds!
Using social media in your campaign
When contemplating ways to communicate with your audience, it is impossible to ignore the impact that social media has, especially as the way that we work and consume information has become digitalised over the past eighteen months. Last year we shared these tips on how to engage with your audience throughout the pandemic. Our webinar also featured Ed Ayton from Abel & Cole, who shared some excellent advice on strengthening the business to consumer connection.
Understanding social media
Ed opened his talk by examining the role that social media can play, stating that it goes beyond marketing and is a "proxy to do things better and to change and affect behaviour". With an abundance of content flooding digital channels, Ed stressed the importance of the moving image, referring to the "snapchatification of social media".
Knowing your audience and being clear on your aims
When discussing Abel & Cole's social media strategy, the importance of understanding your audience, and your business's aims, was clear. Consider working with a consultant to analyse your audience in more depth and to discover which content performs best and receives the most engagement. Have you noticed more followers off the back of Organic September, for example, and can you produce content which emphasises your commitment to organic throughout your supply chain? Can you showcase how, by being organic, your business is helping to support wildlife, reduce energy use or reduce waste? Set out a clear social media strategy throughout your team and consider using a weekly planner and management tools such as Hootsuite or Sprout Social to execute.
Navigating the risks of social media
Ed alluded to some of the risks inherent with social media usage, including the difficulty in receiving attention with so much competition, not being able to keep up with the algorithm, and receiving bad press. However, a well-thought-out content and channel strategy will help you to mitigate these risks and drive that all-important engagement.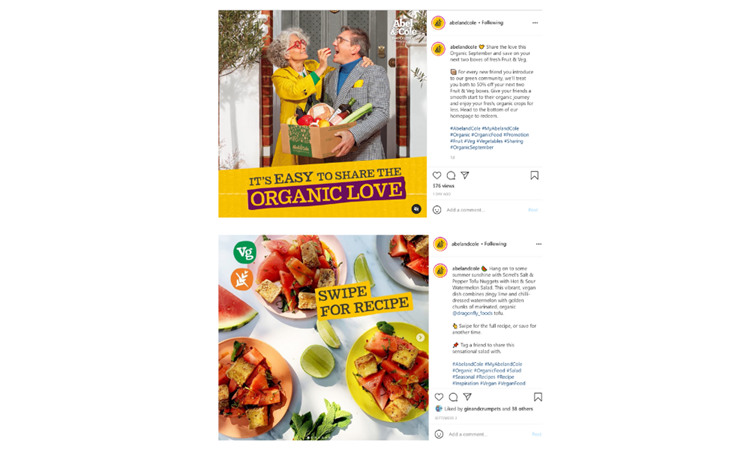 Measuring your success
By following the above tips, we are sure that you will be on the way to an engaged audience who are invested in your brand and inspired to spread the word about your products. To measure your success, Ed mentioned setting KPIs in overall engagement and follower growth, click-throughs to sites and revenue from social media.
We hope that you can draw upon these tips to use local PR and social media to showcase your work and commitment to Organic. For further support, our
 

"What You Can Say" booklet is essential reading for all those marketing organic.