Agroforestry Conference

New date:
Thursday 22 June 2017 08.30 - 16.30
Cranfield University, College Road, Cranfield, MK43 0AL
Organised by Woodland Trust, Royal Forestry Society and Soil Association.
Agroforestry, growing trees in fields, can boost farms' productivity and profits.
It is farming in 3D, getting two or more crops from the same land.  By growing upwards as well as at ground level productivity is increased, making the best use of light, nutrients and moisture.  Examples include fruit tree alleys in cereal crops, and hedges on livestock farms providing wood fuel.
A major review for the Land Use Policy Group found that agroforestry was one of the systems with the greatest potential for the 'sustainable intensification' of farming.
How could it work for you? What would be the practical benefits? How have others got past obstacles like getting permission from their landlord, or finding a buyer for their tree crops or timber?
This is a practical and inspiring day for farmers, foresters, landowners and researchers  interested in agroforestry. We will hear from people who are making agroforestry work for them. Farmers, foresters and advisors with hands-on experience will talk about the benefits, risks and how to make it happen.
The day will appeal to policy makers, too, bringing together the UK's leading agroforestry practitioners and experts. It will highlight policy measures that would help to accelerate the uptake of agroforestry and the public benefits that it delivers.
Up to five BASIS points available
Programme

This is an overview of the programme. The day will be chaired by Farming Today presenter, Charlotte Smith. More details, including speaker information, will be added in the coming weeks.

08.30 – 09.30 Welcome and refreshments

09.30 - 09.35 Welcome - Charlotte Smith, Farming Today presenter

09.35 – 10:45 What can agroforestry achieve?

What are the benefits of agroforestry for businesses, communities and nature? Could it go mainstream – while rare in Britain, is it big in other countries? What would be the impact?

This opening session explores the huge potential of agroforestry, drawing on the latest research and examples from around the world. We will tackle definitions, misconceptions and opportunities, setting out why agroforestry is a boon for sustainable farming.

Speakers:
Patrick Worms, World Agroforestry Centre
Tim Pagella, Bangor University
Mike Strachan, Forestry Commission Scotland
Alain Canet, French Agroforestry Association

10.45 – 11.30 Refreshments


11.30 - 13.00 Agroforestry in practice

Take a tour of some of the UK's leading agroforestry systems. The people behind them will tell you why and how they set them up, and how they're working in practice, warts and all.

These practical examples will provide evidence and inspiration on how agroforestry can boost farm productivity and make economic sense. This is a chance to ask practical questions about establishing, managing and marketing your new crop, and the real-world business case.

Speakers:
Stephen Briggs, Whitehall Farm
David Brass, The Lakes Free Range Egg Company
Paul and Nicola Renison, Cannerheugh Farm
Andrew Barbour, Mains of Fincastle Farm
Prof. Chris Stoate, Allerton Project
James Thomas, Haywood Oaks Farm

13.00 - 14.00 Lunch

14.00 - 15.00 Finding or making a market

Perhaps the biggest question in developing an agroforestry system is how you will sell what you produce. Often this will mean understanding a new market or, in some cases, creating one. Relevant markets range from timber and biomass, to fruit, nuts and ecosystem services. Sometimes, you may be meeting a demand within your own business, for example for forage.

Where are some of the key market opportunities, and how can you get into them?

Speakers:
Sophie Churchill, Royal Forestry Society
Paul Burgess, Cranfield University
Christophe Klotz, Agrivair

15.00 - 15.45 Multi-functional land use – Fit for the Future

With a focus on 'walking the talk', a select panel of speakers will offer inspirational reflections on the main points of the day, and future potential for agroforestry in the UK. In view of Brexit, could agroforestry be at the heart of an integrated approach to land use policy?

Panellists:
Beccy Speight, Woodland Trust
Paul Brennan, MEP
Shireen Chambers, Institute of Chartered Foresters
Christopher Price, CLA
Rowan Reid, Australian Agroforestry Foundation

15.45 – 16.30 Refreshments


15.45 - 16.30 Surgeries

These optional surgery sessions will give you practical 'one to one' advice or a workshop offering support on taking those next steps.

We may be able to offer bursaries for students to attend depending on sponsorship. Sponsorship and exhibition spaces are also available. Please contact us for details.

Speakers

 

Charlotte Smith (Chair)

Charlotte presents farming today on BBC Radio 4 and also reports for BBC 1's Countryfile. She has been covering rural affairs for 20 years. She is (from May 2017) President of the National Federation of Young Farmers Clubs and a former voluntary director of the Oxford Farming Conference.

 
 
 

Andrew Barbour

Andrew works on a family farming and forestry business in Highland Perthshire, running cattle and sheep on land that is over 1000ft altitude. Different generations of his family have developed shelter woods on the farm, and Andrew is interested in the management of pastoral woodlands and how they integrate with grassland management.

 
 
 

Paul Brannen

Paul was elected Member of the European Parliament in 2014. His main areas of interests include climate change mitigation and adaptation, forestry, food chain sustainability and rural development. He leads on issues related to agriculture, land use and rural affairs for the European Parliamentary Labour Party.

 
 
 

David Brass

David Brass and his wife Helen own The Lakes Free Range Egg Co., supplying 350 million eggs per year to retail and food service sectors. Twice Poultry Farmer of the Year, David is holder of numerous awards for innovation and environmental / sustainable agriculture. He is currently a Laying Hen Welfare Forum Member.

 
 
 

Stephen Briggs

Stephen is an organic arable, vegetable and fruit farmer based in Peterborough who has established the largest silvoarable scheme in the UK (52ha). He is the Director of Abacus Agriculture Consultants and Head of soil and water at Innovation for Agriculture which is part of the Royal Agricultural Society of England (RASE).

 
 
 

Helen Browning

Helen farms organically in Wiltshire and is Chief Executive of the Soil Association. Prior to that she was Director of External Affairs at the National Trust. Helen is past Chair and still a member of the Food Ethics Council. She was awarded an OBE in 1998 for services to organic farming.

 
 
 

Paul Burgess

Paul is Reader in Crop Ecology and Management at Cranfield University, Secretary of the Farm Woodland Forum, and  Co-ordinator of the 4 year AGFORWARD research project that is working with 26 organisations and 40 stakeholder groups across Europe to encourage innovative agroforestry practices that provide financial and environmental benefits.

 
 
 

Alain Canet

Alain co-founded the French Agroforestry Association in 2007 and has been chairing it since 2010. In 2014, he was also elected as the French delegate to the European Agroforestry Federation (EURAF). He edits the "Arbres en Campagne" book series, which helps him convey his passion for a fully sustainable agriculture to an ever-wider audience.

 
 
 

Shireen Chambers

Shireen studied forestry and soil science at Bangor University before embarking on a career overseas. She returned to the UK to work with the Central Scotland Forest and continued as a practitioner in community and urban forestry throughout the UK. She has been Executive Director of the Institute of Chartered Foresters since 2006.

 
 
 

Sophie Churchill

Sophie is President of the Royal Forestry Society and Chair of TREE AID, which works with farmers and communities in West Africa to address poverty and environmental degradation through trees. She was previously Chief Executive of The National Forest, which has achieved large-scale regeneration of part of the Midlands through afforestation.

 
 
 

Christophe Klotz

Christophe has been head of Agrivair (a subsidiary of Nestlé Waters France, in charge of mineral water protection in recharge areas) since 2012. He  previously worked for a co-operative group in France where he was in charge of development, agronomy and public relations. In 2009 he  obtained an MBA in Sustainable Development.

 
 
 

Christopher Price

A planning and environmental lawyer by background, Christopher joined the CLA as public law adviser in 2002. Now Director of Policy and Advice, he has overall responsibility for managing the CLA's national policy and advisory work, making sure that policy focuses on what matters most, and that members' queries are dealt with accurately and efficiently.

 
 
 

Rowan Reid

Rowan is Managing Director of the Australian Agroforestry Foundation, and has been a leader in the development of agroforestry education and extension programs in Australia, having developed the first University course and the Australian Master TreeGrower Program. He also owns Bambra Agroforestry Farm, a private agroforestry education centre.

 
 
 

Paul and Nicola Renison


Paul and Nicola farm 350 acres on the edge of the Pennines. They have 1000 Aberfield X ewes, contract reared dairy heifers, as well a small suckler herd, and have worked alongside the Woodland Trust helping to promote the benefits of planting hedges and trees in relation to sheep farming and water management. 

 
 
 

Beccy Speight

Beccy has been CEO of the Woodland Trust since 2014, having previously worked for the National Trust where she was responsible for leading work on their sustainable food agenda. She has also chaired the Food for Life Catering Mark Standards Committee  and contributed to national steering groups on contemporary art and engaging urban communities.

 
 
 

Professor Chris Stoate


Chris is Head of Research at the Allerton Project, where he coordinates a wide range of agri-environmental research. An agroforestry system has recently been planted in collaboration with the Woodland Trust. He has previously carried out research into agroforestry systems in Portugal and West Africa, and he's also planted native tree species on his own farm.

 
 
 

Mike Strachan

Mike is Policy and Development Officer for Forestry Commission Scotland. As Chairman of the UK Farm Woodland Forum and a member of the European Agroforestry Federation, Mike has helped to support changes at a European level to allow for Agroforestry to be an accepted measure in the Rural Development programme.

 
 
 

Patrick Worms

Patrick, a molecular geneticist, represents the World Agroforestry Centre, the world's premier research institution devoted to the study of the roles of trees in agricultural landscapes. Active since the 1970s, the World Agroforestry Centre has reported on the astonishing benefits of multi-crop agriculture involving trees in thousands of peer-reviewed publications.

 
 

 

Accommodation

The venue is well connected with a range of accommodation options within easy reach. The following options are on-site at Cranfield University. Please contact directly to make a reservation, and book early to avoid disappointment.

Rooms from £60 inc. VAT and breakfast.  

The Cranfield Management & Development Centre hotel

Rooms from £90.00 inc VAT and breakfast. 
Want another day of agroforestry? 
The Farm Woodland Forum are hosting their annual meeting on 23 June, the day after Agroforestry 2017. The theme of the event is "Practical agroforestry in the British Isles" and will include a visit to Stephen Briggs system near Peterborough.
This is being organised separately. Please contact A.Colclough@cranfield.ac.uk for a booking form.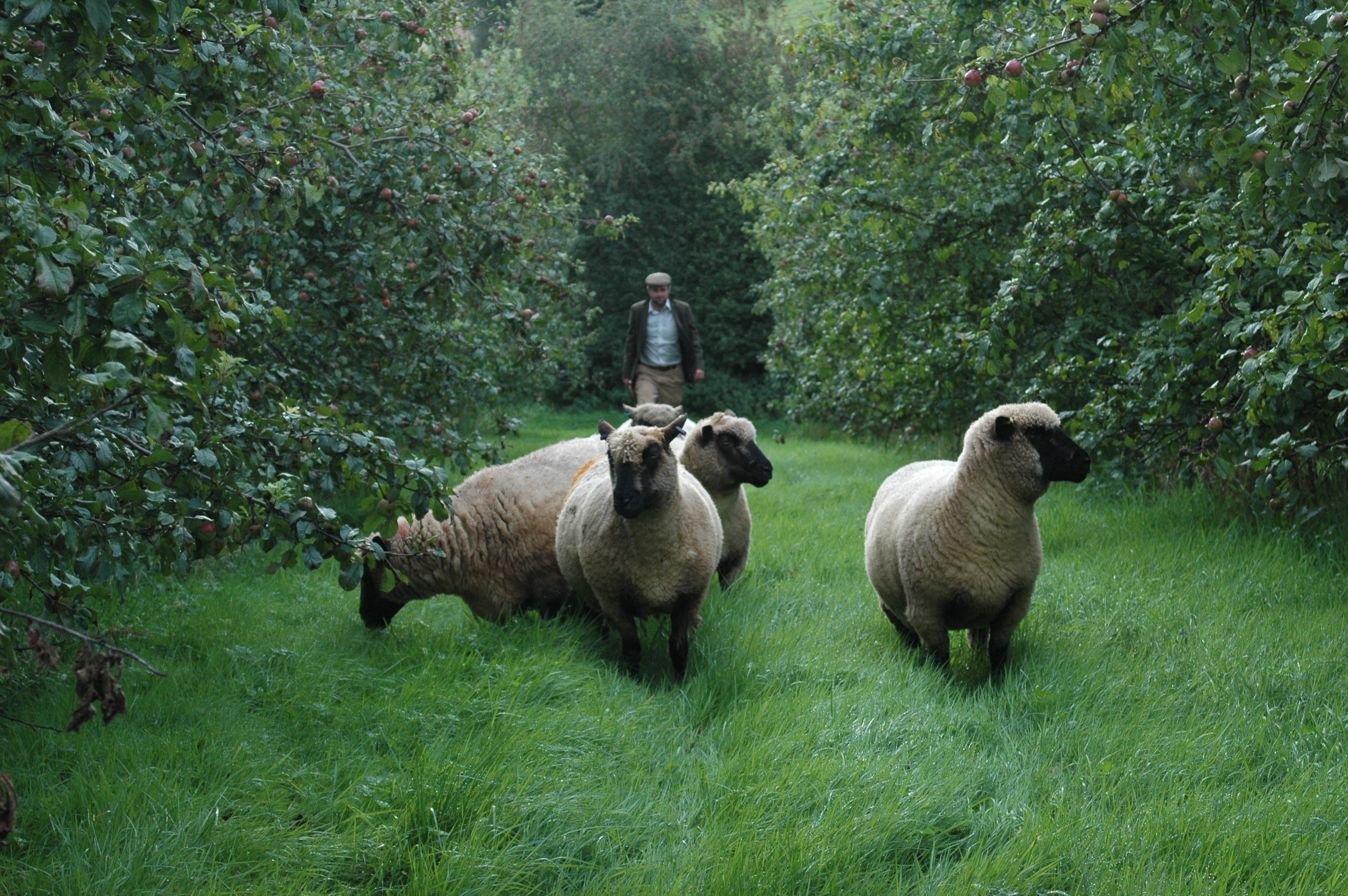 Organised by:

Supported by:

Advisory Group: