LIAISON
LIAISON ended in April 2022.
All items and articles remain available on the LIAISON 2020 website

Find out more about the final phase of the project:
The key to unlocking an agroecological revolution? Foster a culture of co-innovation
----------------------------------------
About LIAISON
LIAISON (Linking Actors, Instruments and Policies through Networks) aimed to unlock the potential of working in partnership for innovation in agriculture, forestry and rural business.
This H2020 EU funded project set out to examine ways in which groups work together in partnership to innovate. For example, a group could be made up of farmers, environmental NGOs, agritech businesses and academics, sharing a common goal but starting out with different experiences and skills. The LIAISON project aimed specifically to address the challenge of 'optimising' the interactive innovation project approach and also to influence EU policy around speeding up innovation in rural areas.

Through LIAISON we worked with a group of 17 partners across 15 countries. The project also involved engaging with a wide range of groups including researchers, policy advisors, actors from interactive innovation projects, initiatives and networks, farm/forestry advisors, decision-makers across the EU to investigate the design and implementation of interactive project approaches.
What is Soil Association's contribution?
We were involved in many aspects of the project including the process of gaining an understanding of what makes for successful innovation partnerships and using that information to create tools for those looking to take part in multi-actor innovation.
---
Useful resources
Check out some of the inspiring projects reached as part of the LIAISON European Rural Innovation Contest (EURIC), watch the video
Check out some of the innovative project >Case Study Portraits – a series of 1 page summaries with good practices and lessons learned.
Want to get involved in collaborative innovation projects or improve your experience? Dive into the LIAISON How to Guides:
- Coming together
- Good Planning
- Healthy Partnerships
- Connected Partnerships
- Achieving Impact
Want to spread this knowledge in your team or partnership? Take a look at our LIAISON How to Guide training modules.
Pick up the Impact Assessment and Evaluation Tools Practitioner Handbook - a handbook providing tools for evaluation/impact assessment of any project/initiative involving interactive innovation.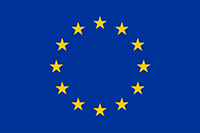 LIAISON receives funding from the European Union's Horizon 2020 research and innovation programme under grant agreement No 773418. Responsibility for the information and views expressed in this document lies entirely with the authors and cannot be considered to reflect the views of any body of the European Union.