Producing a robust, blight resistant organic potato
One of our key areas of work as part of the European Union H2020-funded Organic-PLUS has been to work with a consortium of organisations involved with organic potato production, to develop robust, blight-resistant varieties of potato, alleviating the need for contentious inputs.
Blight is a disease which can quickly devastate entire potato crops, so reaching a commitment from all involved, from breeders, to producers to major retailers, is a major achievement.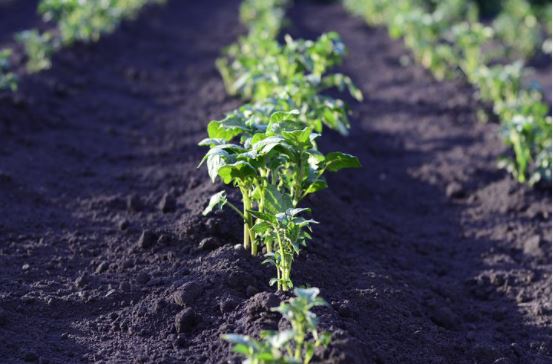 Soil Association, with support from the European funded Horizon 2020 and along with organisations such as Organic Grower's Alliance, Organic Research Centre, English Organic Forum and Biodynamic Association have worked with major retailers Waitrose, Riverford and Abel and Cole, and breeders Agrico, Sarpo, RBOrganic and Produce World, to commit to and role out this transition by 2026.
In the news
In October 2021, retailers and breeders came together and signed up to a 'Robust Potato Pledge', committing to developing and selling disease resistant organic potatoes, boosting sustainability and farm resilience for producers.