Protecting Our Environment, Post-Brexit
Last week, our Policy Director, Peter Melchett, headed to the House of Commons to discuss the future of the environment in a post-Brexit world, as part of an evidence session of the Environmental Audit Committee. Our environment is under threat, and we must fight to protect it.
What are the most important things in your life? I'm guessing a healthy environment and healthy food are pretty high up there. But, as individuals and as a nation, are we doing enough to achieve that goal? Our natural environment is facing many problems, which represent a big issue not only for our wellbeing but the wellbeing of our planet.

In the UK, in the coming years we are going to go through radical changes which will affect our national environmental policy. Our decision to leave the EU may have huge impacts on the environment and its wildlife, for good or ill, and now we need to prepare to face the implications that this big decision will have on the landscape of our country.
Lobbying the government
What is the future of our natural environment and farming policy after the EU referendum? This was the question raised by The Environmental Audit Committee. "We first need to remember how bad the conditions of our wildlife now are in our country", stated Peter Melchett, Policy Director of the Soil Association. "Beautiful and once common butterflies like the Peacock have suffered a sixfold decrease in the last 3 years. Indeed, more than three-quarters of Britain's butterfly species have declined in the last 40 years, and this cannot be blamed on predators. Chemical sprays we use on our farmlands are playing a major role in the decrease of these important insects."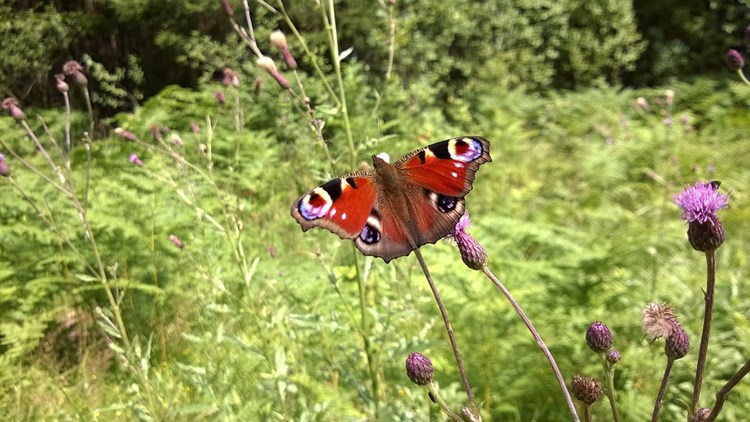 Organic farming vital for restoring Britain's natural landscape. Climate change is the biggest threat our planet and its inhabitants are facing at the moment, and the agricultural sector hugely affects - and is affected - by the impacts of climate change. "Organic farming can be the solution to this big environmental change," continues Peter, "and we at the Soil Association are working hard to help farmers through this delicate transition".
A growing movement
Growing organic means using almost no pesticides, building soil organic matter, it means minimising harm to the environment, and bringing healthy food to the table, as also highlighted Peter Melchett during the evidence session. And the growing problem of diet-related ill-health is one of the biggest challenges we face, even threatening the future of the NHS. "Future support for farming could do so much to encourage healthy diets, for example by encouraging more local fruit and vegetable production".
A healthy diet is fundamental, in particular for children, who need a healthy balanced diet containing fruits and vegetables, and we can reduce the environmental and health impacts by eating less but better quality, grass-fed meat. Organic farming has the potential considerably to improve public health and our philosophy of eating. "The Food For Life Catering Mark covers 50 percent of English primary school children, "continued Peter. "When these children now have a chance to visit farms and we know that this helps encourage healthy eating."
What's next?
What can we do to make sure these important arguments will be considered? Public engagement with food and farming is crucial at this stage. Being well equipped with scientific evidence is not enough; we also need an effective and extensive communication with stakeholders and the general public. And, perhaps most importantly, we can show alternative systems are possible, and work with all farmers to investigate how we can do better.
Our small Policy team works on your behalf to lobby the government on important environmental and public health issues, but you can be part of this change too. Become a member today from just £3.50 and together we can make everyone has good food for future generations – without cruelty, without waste, without environmental damage.