Red Roof Skye Cafe Gets Organic Award
We're delighted to announce that we have awarded Red Roof Skye, based on the Isle of Skye, with three stars from the Organic Served Here award. The award celebrates their commitment to serving great food, using 50-75% organic ingredients.
Red Roof Skye café sources ingredients from local businesses including Glendale Salads, Macleods Organics, Highland Whole foods and Connage Highland Dairy to ensure quality and freshness. We're very excited they're on board!
Despite being on a small island, sustainability is central to everything the café does. Gareth Craft of Red Roof Skye said: "Great food begins with great quality fresh ingredients, and we are lucky that Skye and the Highlands have great produce to offer. We try to serve the best tasting food we can whilst minimising our impact on the environment and making a positive contribution to our local economy and society. Food and drink provenance is extremely important to us and organic certification gives reassurance to us, and our customers, that food has been produced in a sustainable manner."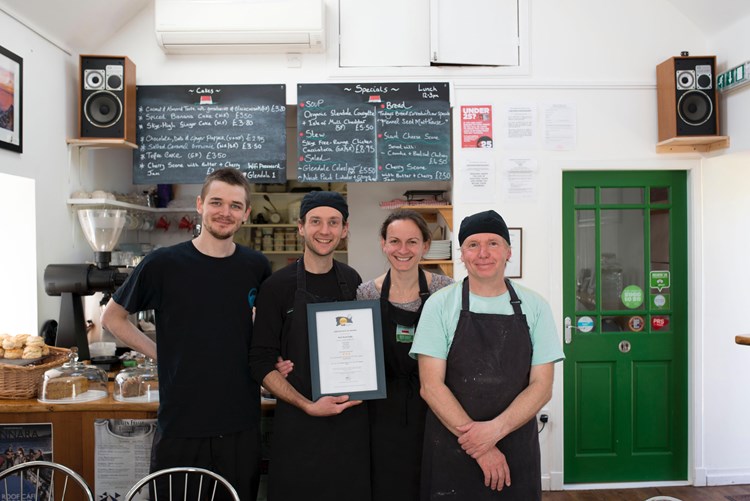 [The team posing with their Organic Served Here award]
As she announced the award, Alison Muirhead, our Business Development Manager in Scotland said: "We're thrilled to see small businesses supporting each other and the outcome of this is great quality food. Red Roof Skye puts sustainability at the heart of what they do, despite the difficulties that come with being on a small island. Diners who come to the island-based café can be assured they are eating top quality ingredients, supporting better animal welfare and caring for the environment around them."
We launched the Organic Served Here award earlier this year in Scotland. It assures customers that where they are eating is sourcing between 15% and 100% of their ingredients from certified organic suppliers. The higher the percentage of organic ingredients an award holder uses, the higher the number of award stars they can apply for. As organic food sales are on the rise, more and more customers want to know where their food is coming from, making the award a great way to promote any food provider.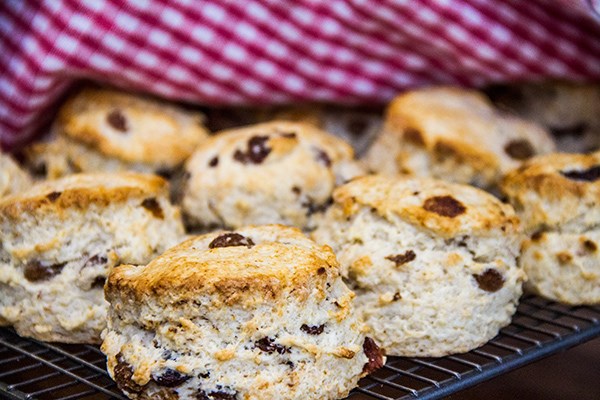 [Tasty organic scones!]
Red Roof Skye have been acknowledged for their contribution to serving top quality food and are optimistic that other businesses will join them in serving up organic.
Gareth says: "We are delighted to accept this award and be one of the first in Scotland to achieve this standard. We hope the Organic Served Here scheme will encourage more sustainable producers to achieve organic certification."
To find out more about Red Roof Skye café and what they have to offer, visit www.redroofskye.co.uk or pop by!
More information about Organic Served Here can be found at www.soilassociation.org/certification/food-drink/organic-served-here