Opportunity for Scottish Farmers
Greencity Wholefoods, Scotland's largest independent wholesaler of natural and organic foods, is developing new routes to market for Scottish farmers. Greencity currently imports over 80% of its commodities via third party distributors from mainland Europe. These include grains, cereals, seeds, dried fruit and legumes that could be grown in the UK.
Since its inception in 1978 Greencity has been creating a market through its distribution service to farm shops, convenience stores, independent shops as well as to the catering trade.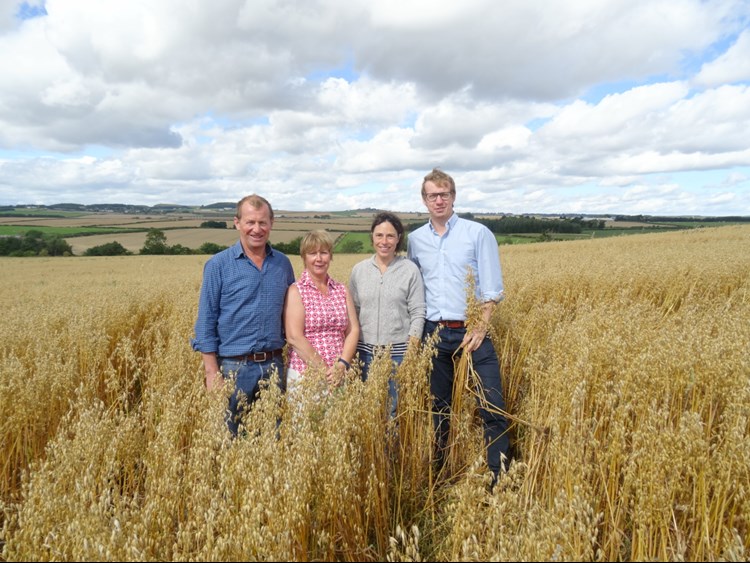 The two Archies, Maggie and Mary from Greencity Wholefoods
Greencity is keen to develop alternative and fairer supply chains within Scotland in order to help build a more resilient food system. Last year, Greencity purchased the full crop of oats from Archie and Maggie Stewart at Cliftonhill Farm, near Kelso, which was processed by Hogarth's before being distributed through the Greencity distribution network. Greencity is also working with Angus McDowall at Mungoswells Malt & Milling to bring organically grown and milled Scottish flour to the catering and retail trade. Greencity would like to establish routes to markets for any Scottish grains, cereals, seeds, dried fruit or legumes.
If you would like to find out more about possible collaboration with Greencity Wholefoods, we would welcome the opportunity. Scotland has an amazing larder – let's use more of it.
Contact scott@greencity.coop for further details. Thanks