On the eve of the UN's COP23 Climate Change Summit in Bonn, Syria announced that the country would be signing the Paris Climate Change Agreement to mitigate greenhouse gas (GHG) emissions and limit global warming to well below 2 °C. This decision by the Syrian Government means that the United States is the only country in the world to have not signed up.
Known as the Paris Agreement, 194 countries signed onto the Agreement in 2015, including the USA. However, in June 2017, President Trump decided to withdraw the US from the Agreement, which caused international consternation. Read our blog on President Trump's decision here.
President Trump justified his decision at the time on the basis that he was "elected by Pittsburgh and not Paris", despite 70% of American's support the Paris Climate Change Agreement. To which the Pittsburgh Mayor swiftly responded by reiterating that he and his city would continue their climate commitments.
Following the President's announcement, US states and cities have become more vocal on climate change and have begun setting emissions policy themselves. This is particularly true of Governor Jerry Brown in California, who has committed California to cut greenhouse gases by 40% below 1990s levels by 2030 and spoke to the European Parliament earlier this week to underscore California's commitment to reduce GHGs.
However, state and city leaders weren't the only ones that objected to President Trump's decision to withdraw from the Paris Agreement. A lot of the private sector came out to condemn him, including the more conventional and conservative companies. Goldman Sachs CEO Lloyd Blankfein described Trump's decision as "a setback for the environment and for the U.S.'s leadership position in the world".
Similarly, world leaders decried the US decision and reaffirmed their own commitments to reducing emissions to limit global warming. Chinese leaders, whose country had not participated in the earlier Kyoto Protocol, said at the time that, "climate change is a global challenge. No county can place itself outside of this" while French President Emmanuel Macron appeared to troll Trump in a televised speech when he pledged to "make our planet great again."
Syria's decision to sign onto the Paris Agreement and the commencement of the UN COP23 Climate Change Summit has put climate change back in the forefront of everyone's minds and reminds us that we need to reduce our emissions drastically if we're to keep within a 2 °C world.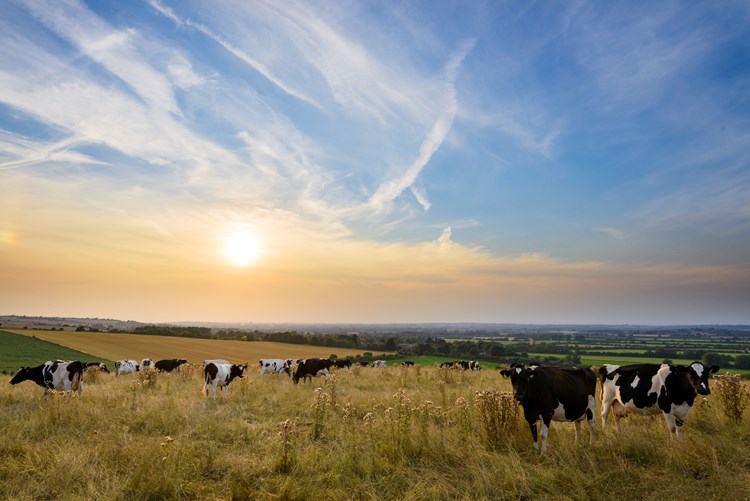 Action at national and local level is how global climate goals are translated into reality. The UK Government recently published its climate change action plan – the Clean Growth Strategy.  Whilst this contains some welcome commitments to building a more climate-friendly farming system, including through protecting and restoring soil health, overall the UK's policies do not add up to the scale and pace of action needed to meet climate goals. Read our blog on the Clean Growth Strategy here.
Given that UK farming accounts for 10% of our total greenhouse gas emissions, making it the third highest emitting sector after transport and energy, and that the global food system accounts for around a third of all greenhouse gas emissions, it is abundantly clear that we cannot successfully tackle climate change without a revolutionary change to the way we farm. To help achieve this, we're asking the UK Government to prioritise climate friendly farming and commit to zero carbon farming by 2050. Discover what we have asked the Government to prioritise.
While you're here…
…we've got a small favour to ask. As a charity we rely on fundraising to do our vital work. We champion a world where people, farm animals and nature can thrive – and we've made huge steps forward working with farmers, growers and researchers to find pioneering and practical solutions to today's farming challenges. But there's so much more to be done.
You can help change the way we farm and eat for good. If everyone who visits our website and cares about the food they eat and how it's been produced, makes a small contribution today, we can do more of the work that really matters.