We are excited to announce that Food for Life has teamed up with Pukka Herbs to provide children at schools and nurseries across the country with the opportunity to grow their own herbs and learn about their culinary and medicinal uses.
15 lucky nurseries and schools will each receive a raised herb planter, complete with seeds, compost and a set of resources designed to kick-start their herb growing journey.
The project forms part of the 'Know Your Roots' campaign which Pukka have launched with the Soil Association in a joint commitment to 1% for the Planet, a global network of businesses and not-for-profits, working together for a happier, healthier planet.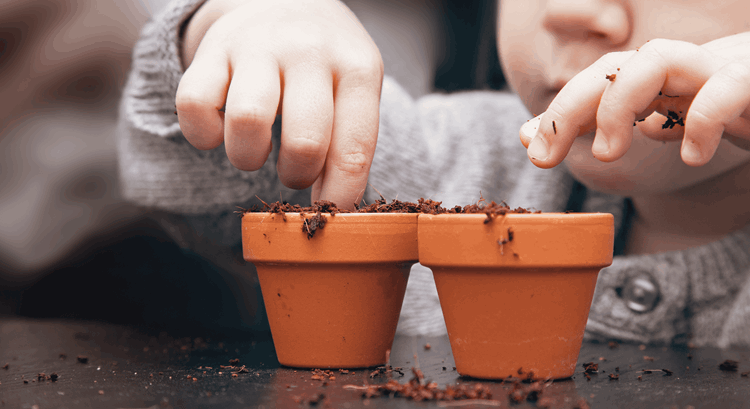 Sebastian Pole, Co-Founder of Pukka Herbs commented:
"Since day one, our mission has been to drive conservation through commerce, benefitting people, plants and the planet. We are therefore committed members of 1% for the Planet, donating 1% of our annual turnover to environmental initiatives. With this in mind, we are delighted to team up with Food for Life helping to highlight the incredible power of plants to children and grown-ups alike, contributing to a world in which plants play a central role in human health and wellbeing."
The herb planters will be donated to the recipients in time for Food for Life's Grandparent Gardening Week (19-23 March), a nation-wide programme of events that sees schools and nurseries working with grandparents, family members and local volunteers to rejuvenate growing spaces in time for spring. Combining the two initiatives will create intergenerational links between the children and older relatives, providing opportunities for the children to discover their own roots through growing with their grandparents.
James Cashmore, Director of Food for Life commented:
"As passionate members of 1% for the Planet, Pukka is providing valuable help to environmental and social causes. Through this, we are delighted they are supporting Food for Life's work, creating opportunities for both children and older people to discover the joy and health benefits of growing together and creating intergenerational links that we hope will extend far beyond this project."
---
Pukka Herbs create delicious organic herbal teas and incredible health supplements that take you on a journey of discovery to a healthier, happier life. 'Pukka' is a Hindi word meaning authentic.  This is at the heart of everything we do.  Our passion is to connect people, plants and planet through the wonder of herbs. 
All Pukka Herbs' products are ethically sourced via sustainable means; certified organic, Fair for Life and FairWild. FairWild certification guarantees that all of the herbs used in our products have been harvested sustainably and that the growers have been paid fairly for their work.  Fair for Life is one of the fairest, most equitable and transparent fair trade systems in the world.  It guarantees that everyone who Pukka touches, from crop to cup, across the globe is treated fairly, equitably and transparently.