Legal target needed to end deforestation in supply chains
Soil Association welcomes the target to end deforestation in supply chains in the Global Resource Initiative's new report (published 30th March 2020).
Who are the Global Resource Initiative?
The Global Resource Initiative are a taskforce set up to consider how the UK can reduce the climate and environmental effects of supply chains.

The report looked into how global demand for seven key commodities is driving forest loss and impacting biodiversity and ecosystems. These commodities are; beef and leather, cocoa, palm oil, pulp and paper, rubber, soya and timber.
Clive Thomas, Senior Policy Advisor for Forestry at the Soil Association, said:
"We welcome this landmark report which highlights the importance of preserving wildlife-rich habitats across the globe for our own wellbeing. When the time is right after the Covid-19 pandemic, we urge the government to join the dots between climate, nature and human health and accept the recommendations in full. We must ensure, through trade negotiations and domestic action, that we not only secure a sustainable future for our homegrown food, farming and forestry sectors, but that our global footprint is sustainable as well."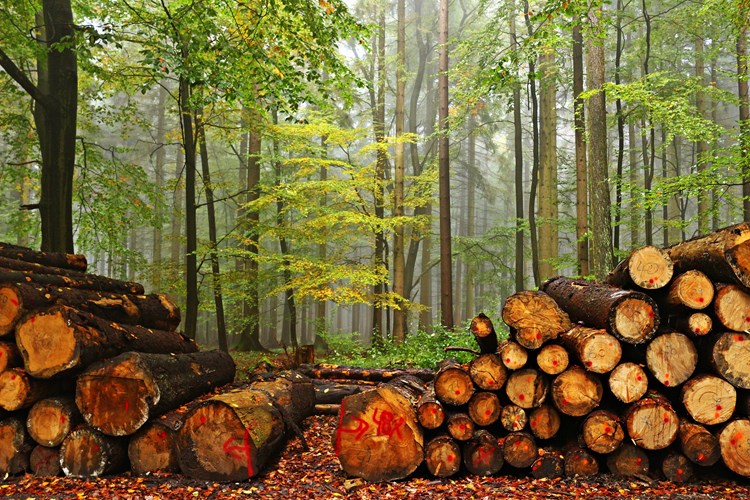 Key report recommendations:
Act at home:
Publish a Strategic Sustainable Commodity  Action Plan, by  Autumn 2020, setting out actions for government, business, finance and other stakeholders;


Introduce a legally binding target to end deforestation within UK agricultural and forestry commodity supply chains, as soon as practicable, by no later than 2030;


Introduce a mandatory due diligence obligation on business and finance, strengthen and extend mandatory public procurement requirements and promote mass market business engagement, beyond the leaders, including through a new sustainable food service sector plan.
Act globally:
Convene a global call for action on deforestation and sustainable supply chains in the lead up to COP26, to build long term multilateral partnerships for collective action between producer and consumer, governments, companies, finance institutions, farmers, foresters, forest communities and indigenous peoples.


Mobilise global funds, public and private, to tackle deforestation and land-use conversion and support sustainable production and trade in agricultural and forestry products.
Find out more about how Soil Association Certification Forestry is working all over the world to protect forests.