Prosciutto di Parma Pizza
A deliciously creamy and indulgent pizza from organic sourdough specialists, Radio Alice.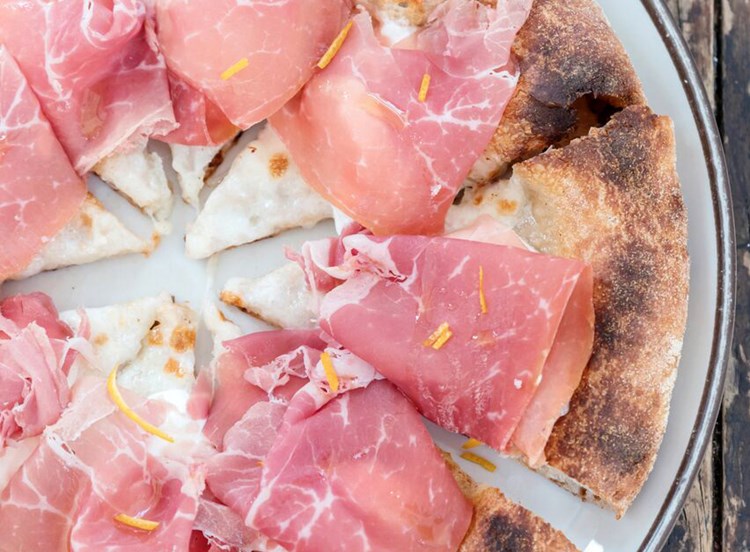 Ingredients
60g Fiordilatte mozzarella
80g Burrata
90g Prosciutto di Parma
2g Orange-infused oil
280g dough (dough recipe) 
Method
To make the orange infused oil: peel the oranges, remove the white part of the skin and blanch the skins for 1 second in boiling water. Transfer to iced water to cool. Dry and blend with oil for 5 minutes, then strain with a cloth.
Stretch the dough, put in a tray and cover with fiordilatte broken in small pieces. Bake for 5 minutes at 350°C (about 10/12 if home oven at 250°C).
When pizza is cooked, cut it into 8 slices, put on each slice a spoon of smashed burrata, a thin slice of Parma ham and a couple of drops of orange infused oil.
More about Radio Alice