Case Study: Agroforestry and woodland creation - Helen Howarth
Case Study: Agroforestry and hedgerow creation - Helen Howarth
We all know that hedgerows integrate well into agricultural landscapes, and have huge potential to provide a wide range of benefits including for biodiversity, carbon capture and storage, hydrology and production. Despite this, they are largely overlooked when it comes to tree planting initiatives.
Here crofter Helen Howarth shares her inspiration to plant hedges on her croft, Cùl a Mhill, Ardtun on the Isle of Mull, and talks about how she is making it happen.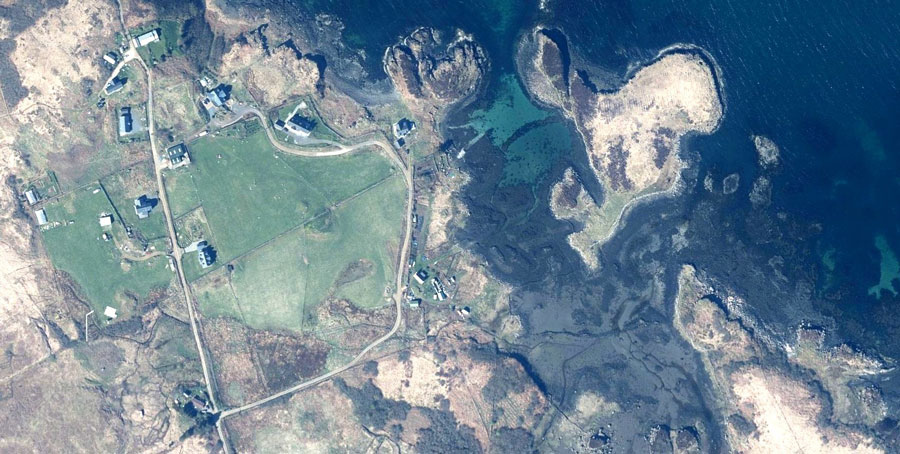 A few years ago Helen bought a bare land croft on the Isle of Mull overlooking Loch na Keal. She sees herself as an amateur crofter and gardener, with livestock and 3.5 hectares of land. Below she tells us about her agroforestry system.
What are your reasons for wanting to integrate trees into your croft?
The site was exposed to the sea and only 10m above sea level. We get blasted by cold winds from the east and north with little to no shelter – a particular issue for our sheep. Hence a decision to start planting hedges to give them some cover.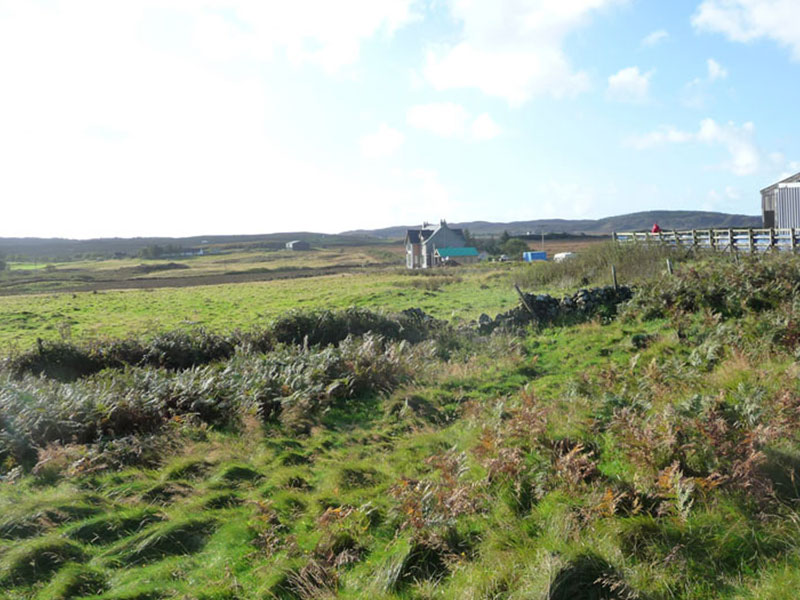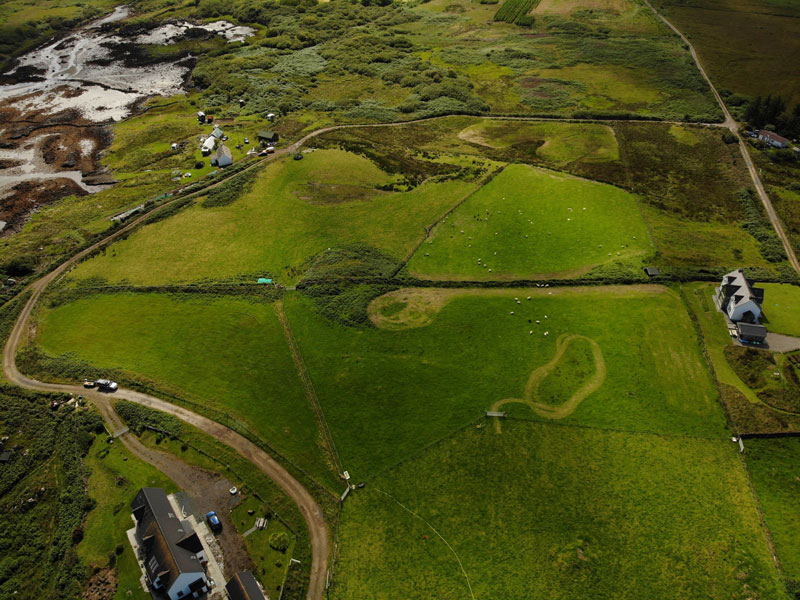 When did you plant your trees and hedgerows?
About 3-4 years ago. We're now waiting for trees to get well enough established to plant more hedgerows
What have you planted...
Unfortunately, our 2800 plants arrived at the end of the planting season in the middle of winter. To keep them alive, we heeled them into to our garden and kept them moist until spring when we started planting in them batches, as and when we had time and manpower. We were very fortunate - a network of supportive friends helped. We're keeping track of the losses so we can replace ones that haven't survived and fill in the gaps.
...and where?
As a bee-keeper with 20 years experience, I was keen to integrate flowering plants into the hedges to ensure they had plenty of forage. Before moving here, we lived in Lancashire on the side of a cold, windy slope, so I was already aware of the benefits of trees and hedgerows and could see how they would help on the croft.
We were very lucky to have the support of Iona from the Woodland Trust. Her input influenced the first plans we drew up – where to plant hedges, where to widen some areas to make them into mini woodland areas.
I also considered how to shelter dwellings on the site and how to make the most out of inaccessible sections by cornering them off for planting up.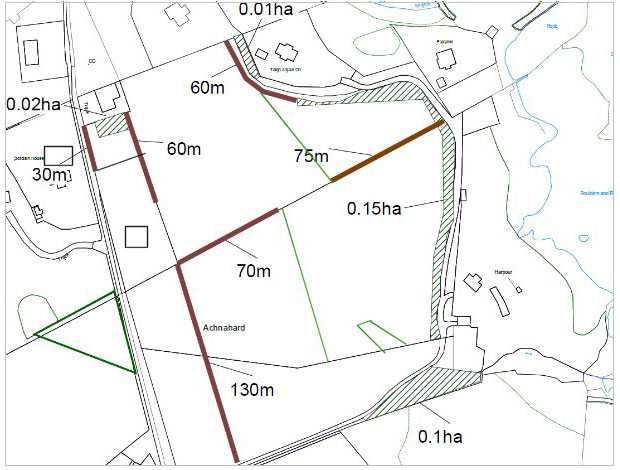 Species:
Tree & shrub species (695 plants): Aspen, birch, blackthorn, elder, elm, hawthorn, hazel, oak, dog rose, rowan, willow.
Additional species for hedgerow (2160 plants): Crab apple, bird cherry, wild cherry, juniper, guelder rose, wild pear, holly.
What has gone well?
A nice surprise was the alder and willow thriving in the boggy parts of the croft – and actually outgrowing surrounding trees.
What has been more challenging?
Initially we had walls and fences in disrepair, so there was a good deal of work to be done on making the fields stock proof.
But the biggest problem was the voles biting plant stems at their bases - even on trees with guards on them. We have begun to manage the bracken better - it provides safe runs for vole numbers to build up without being predated on. We have many potential vole catchers – golden eagles, hen harriers, buzzards, so paying more attention to the surrounding biodiversity has helped.
Poor rocky soils and longer winters mean trees take longer to establish – despite being actually warmer than where they used to live in Lancashire.
Finally
I'd do it all again, and still intend to plant more; whether with the help of the Woodland Trust or just out of my own back pocket! It's been really positive and we've learned a lot about how our environment.
---
Funding is being made available through the Knowledge Transfer and Innovation Fund (KTIF), which is funded by the Scottish Government; and Scottish Forestry