Good lamb growth from grass

Good lamb growth from grass
Livestock farmer Sion Williams oversees 29,500 acres on the Borders Estate, where getting good lamb growth rates from his outdoor, grass-based system is not the only thing he's doing well.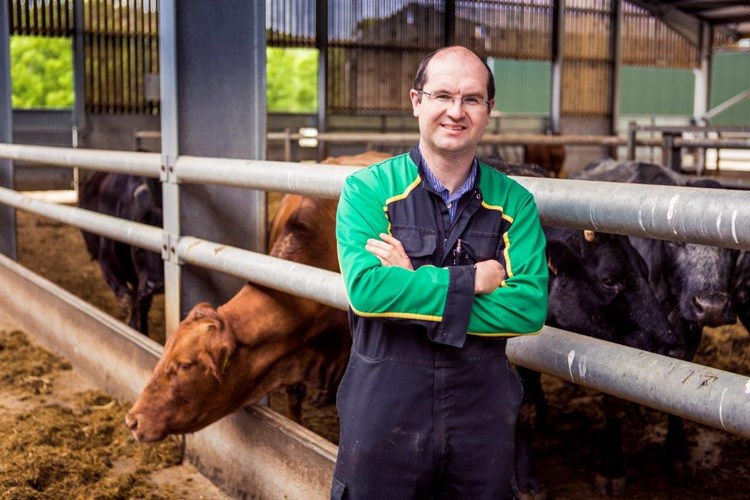 Picture: Sion Williams 
A finalist for Sheep Farmer of the Year 2018, he narrowly missed out to Incheoch Farm, but received the special commendation instead. Last year's winners, Charley and Andrea Walker of Barnside Farm, are also field lab members, currently participating in Mob Grazing. 
Sion Williams explains how he maintains a successful farm business with a focus on sustainability, with methods including: 
Rotational grazing, which produces more sileage
Reducing artificial fertilisers
Exploring herbal leys
Performance recording of livestock
"I think it comes down to looking at sustainability," he says. "If you sit still and just plod on you won't save money - we're constantly looking at ways to reduce costs and make things more sustainable, from a financial and an environmental point of view.
"We use rotational grazing and that's working really well. We're carrying more stock because we're making more silage and so the cost of production has dropped. This year it's at £14.50 a tonne, compared to £25.30 last year.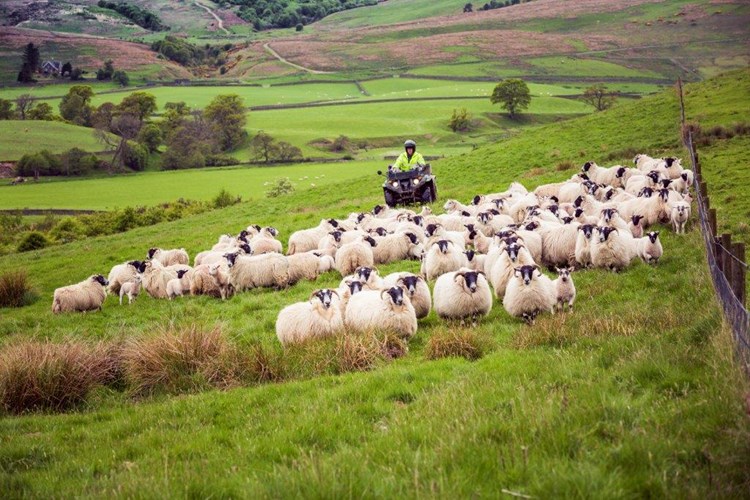 Picture: Sion's sheep at Bowhill
"It's not great to be using artificial fertilisers, and we've reduced those from 236 to 67.2 tonnes. We're growing cereal and kale crops completely without fertiliser to feed the livestock, which works well for soil organic matter too.
"The grass seed mixes field lab is looking at grass and we've had some interesting results so far as herbal leys seem to be producing a better yield than the high sugar grasses I was taught were the way to go. We're still testing though.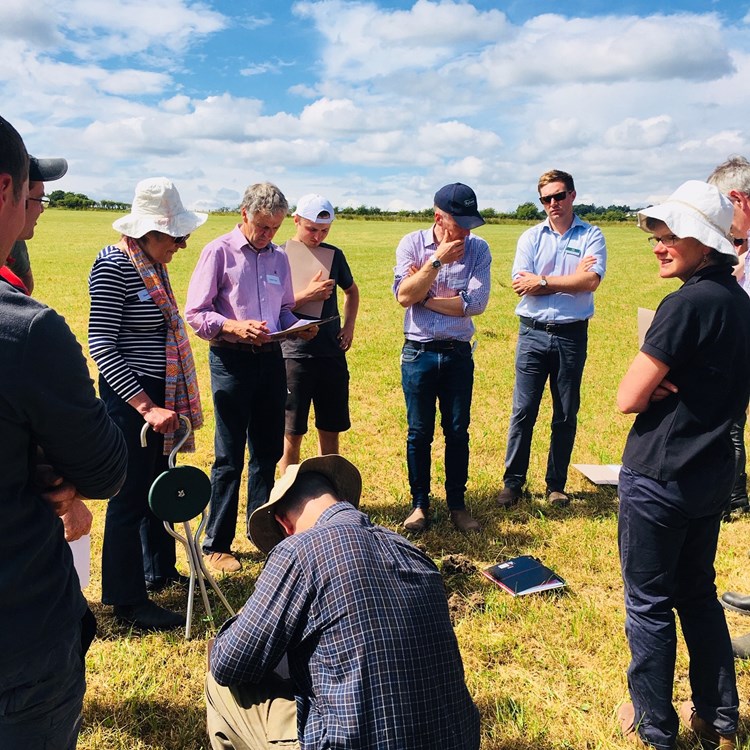 Picture: Grass Seed Mixes field lab meeting at Mouldyhills in July 2018
"In 2016 we built an anaerobic digester which gives us manure to use as fertiliser and controls pollution."
Bowhill is part of the RamCompare project, which performance records sheep for genetic improvement, and is also an Agri-EPI satellite farm helping to research precision technology. "We've got a drone flying over fields measuring crop and weed growth so that we can spot spray using a GPS marker. It saves us spraying and killing a field of clover," Williams says.  
"We're also in our second year of trialling boluses in cows that record temperature and movement and tell us when cows are calving and bulling, to see if they can reduce the loss rate of calves."
Other innovations include diversifying into poultry and venison, and becoming a LEAF demo farm, "because farmers are not very good at communicating what we do."
"Since we started we've become a much more stable business," he concludes. "The poultry reduces our reliance on subsidies and with a high percentage of venison being imported currently, that's another opportunity. Our labour bill is higher than our single farm payment, so we have to make it work!"