Evergreen Insurance Services

Evergreen Insurance Services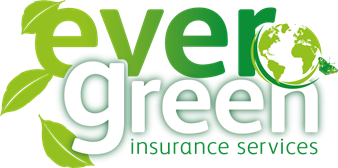 With a lifelong passion for the natural world, it is important to Evergreen that they do everything they can to help protect our environment - through reducing impact and waste and becoming more energy efficient. If we make alternative choices we can help make a difference. Evergreen Insurance know that business can play a huge part in this. 
About Evergreen
Evergreen Insurance Services was founded in 2017 as an opportunity to provide businesses and consumers with the insurance solutions they need, whilst also giving back to support our natural world. 
Evergreen donates up to 25% of their earnings back to one of their nature charity partners, helping to support their vital work, protecting living landscapes and habitats for species that are under threat. 
About the partnership
Soil Association has been selected as one charity recipient of the commission earned on policies. 
Firstly, Request a no obligation Quotation
Secondly, take out a policy and get covered
Finally, choose your charity and consequently help the natural world.
Evergreen's insurance services 
Everyone needs insurance whether it is for businesses or personal needs, Evergreen can help.  From environmental consultancy, food, manufacturing, renewal energy, transportation through to personal homes, cars, holidays, travel, life and pets. 
Requesting a quote
To find out more about Evergreen and request your quote then please visit their website www.evergreeninsuranceservices.co.uk or call on 020 3907 1346. 
David Gardiner, Founding Director Evergreen Insurance Services
As passionate supporters of many natural, wildlife and conservation charities, we saw an opportunity to help. We forego part of our commission from the insurers yet still provide great insurance products with fantastic customer service. It's a win, win!

David Gardiner

Evergreen Director