Evergreen Insurance Services

Evergreen Insurance Services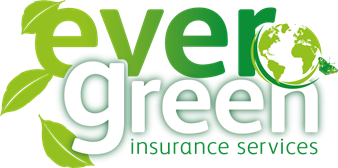 With a lifelong passion for our natural world, it is important to Evergreen that they do everything they can to help protect our environment. Through the choices we make on a day to day basis, reducing our impact on waste and becoming more energy efficient.  If we make alternative choices we can help make a difference, business can play a huge part in this. 
About Evergreen
Evergreen Insurance Services was founded in 2017 as an opportunity to provide businesses and consumers with the insurance solutions they need, whilst also giving back to support our natural world. 
Evergreen donates up to 25% of their earnings back to one of their nature charity partners, helping to support their vital work, protecting living landscapes and habitats for species that are under threat. From local wildlife rescue centres through to global protection programs Evergreen's aim is to help with ongoing funding through the arrangement of insurance. 
About the partnership
As part of our partnership the Soil Association has been nominated as the beneficiary of any donations generated through arranging your insurance through Evergreen.
Evergreen's insurance services 
Everyone needs insurance whether it is for businesses or personal needs, Evergreen can help.  From environmental consultancy, food, manufacturing, renewal energy, transportation through to personal homes, cars, holidays, travel, life and pets. 
Requesting a quote
Evergreen offers a personal service from their offices in Surrey, the arrangement of every insurance policy secures another donation to support Soil Association. 
Evergreen believes in straight forward customer service, no complicated phone systems you can call them during office hours or you can request a quote from their website by submitting an enquiry to them 24/7, Evergreen will always respond and treat you as an individual and help you with your enquiry – check out their latest reviews here, Evergreen are also finalists for a Big Green Award for our corporate social responsibility.
To find out more about Evergreen and request your quote then please visit their website www.evergreeninsuranceservices.co.uk or call on 020 3907 1346. 
David Gardiner, Founding Director Evergreen Insurance Services
As passionate supporters of many natural, wildlife and conservation charities, we saw an opportunity to help. We forego part of our commission from the insurers yet still provide great insurance products with fantastic customer service. It's a win, win!

David Gardiner

Evergreen Director