Growing Mint
Mint is 
one of the UK's most popular herbs and

 
it's not hard to see why.
It's easy to grow, beautifully refreshing and great to use in a variety of dishes, teas and DIY skincare products.
All sorts of insects love it too, so it's an excellent choice if you want your garden to be a buzzing wildlife haven! 
Grow mint
Mint grows profusely and, as a perennial plant, it will come back year after year.
It enjoys well-drained soil and lots of sunlight. This herb spreads fast so we would recommend growing it in pots to stop it taking over your whole garden! You can see Garden Organic's full guide to growing your own mint here.
Uses for mint
Mint has been said to have great digestive and calming properties and will help with tummy cramps and indigestion.
And, thanks to its antibacterial properties, it has been used in skincare and a treatment for acne. The essential oils found in crushed mint leaves are said to dry the skin and control the excess oil that can cause our skin to break out in spots.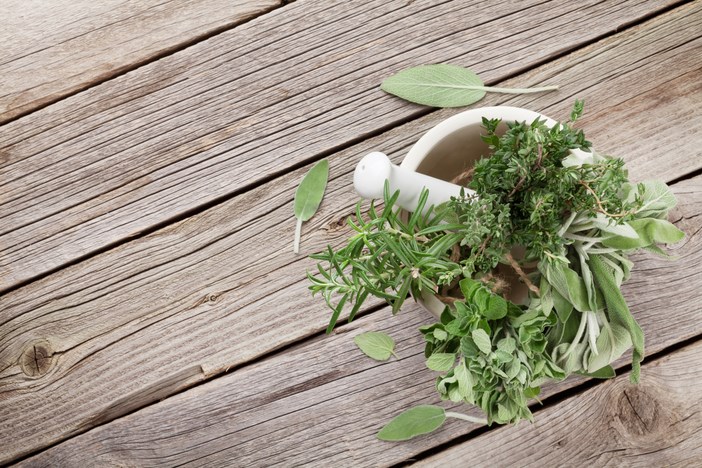 We're big fans of the traditional mint and sugar tea you can often find overseas in places like Morocco. Just pour hot water over some fresh leaves and allow to brew for a few minutes before drinking. Alternatively, buy a pack of delicious mint tea - there are so many to choose from!
Mint is also amazing when cooked; you can use it as a flavoursome addition to boiled new potatoes or peas, or add it to yoghurt to make a cooling dip to go alongside a spicy curry!
If you're looking for culinary inspiration, we've got you covered - take a look at our recipes with mint. 
Whether you want to use it in cooking, teas or skincare, this diverse plant will fit in nicely in any herb garden or on any windowsill. 

  In association with Pukka Herbs