Bee-friendly flowers & herbs

Bee-friendly flowers and herbs
Our ultimate list of bee-friendly plants for a garden, allotment or window box buzzing with activity.
Top bee-friendly flowers in the UK:
Bonus points for choosing flowers with an asterisk - they're native to the UK, so are more appropriate for with local wildlife and insects. 
Common poppy*

Poppies can bloom from early summer, right up until October – giving bees months of pollen.



Evergreen clematis*

These plants are great climbers – why not use them to brighten up a wall, or drape them over a pergola to provide shade during the summer?





Foxglove*

Bees absolutely love foxgloves, and on some days it seems like they're almost queueing up to crawl inside their many petals.



Nasturtium

Nasturtiums are easy to grow and come in many different varieties. For ultimate ease, make sure to buy a perennial variant to avoid having to re-plant each year.



Teasel*

Teasels are a 2 in 1 solution – bees love them when they're flowering, and birds such as goldfinches love them when they're seeding.


Make a pledge for our planet this month

Will you take the pledge to plant a bee-friendly herb or flower this month? Join the growing movement of people taking action in their communities for wildlife this month

Take the pledge
Top bee-friendly herbs:
Bronze Fennel

Bronze fennel is not only a beautiful ornamental plant that looks perfectly at home in your flower border and is a great plant to support bees – it also tastes great. Pick the smallest new shoots in Spring for a burst of aniseed flavour, which works fantastically in salads or herbal tea. Top tip: Cut the plant back to the ground in mid-summer to get fresh new growth.





Green Coriander Seed

Coriander is a staple herb for lots of dishes and is easy to grow in pots on your windowsill. It does have one small problem, though: it goes to seed easily, making the leaves quite tough and bitter.

Don't throw the plant out at this stage, however – you can grow it on and harvest the seed. The unripe seeds have a flavour somewhere between the fresh leaf and the dry coriander seed. You can scatter the soft seeds in salads, add them to pasta dishes or throw them in smoothies for an unusual tang.



Chive Flowers

Chives are almost indestructible but keeping a supply of fresh leaves isn't easy – especially when the weather gets hot and dry. But don't worry - the leaf isn't the only part of the plant you can eat. The young flowers are also delicious. They taste of onion and can be quite powerful, so make sure to use them sparingly. And don't forget to leave some for the bees, who love them!

Lemon Thyme

Thyme is one of the most well-known herbs, and really hardy. It suits a range of growing spots, doing equally well in borders, pots in the garden, or on the windowsill. It's also a particular favourite of our buzzing friends. There are lots of different thymes, and lemon thyme combines the familiar punchy aroma of thyme with fresh lemon overtones. Cut the fresh young sprigs when they're flowering, and you also get a peppery note as a cheeky bonus.



Basil

If you're a fan of home-made pizza, having a fresh supply of basil on your windowsill or in your garden is a must. Basil isn't too hard to grow from seed and can thrive either in pots or in a greenhouse. In a sunny year you can even grow a good crop outdoors.
To be sure flowers are actually bee-friendly, we recommend ensuring they are certified organic. Organic farms are havens for wildlife and provide homes for bees, birds and butterflies. In fact, on average, plant, insect and bird life is 50% more abundant on organic farms!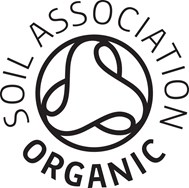 Want to support bees further....
Help save our bees today
Join us as a member today, and together we can save our bees before it's too late.
Learn more