Susie Hewson - Natracare
We caught up with Susie Hewson, founder of Natracare
Natracare are internationally known for their organic feminine hygiene products and organic face wipes.
How did Natracare get started?
Back in the 80's, I learned the horrifying truth about conventional sanitary protection and decided to get very unconventional! With Natracare, I created the very first organic and natural feminine hygiene category, to raise awareness for women about undisclosed synthetics, plastics and chlorine bleaching processes in tampons and pads.
Natracare tampons have been continuously certified organic since 1996 and the brand has been carrying the pioneering flag for over 27 years now, putting the environment and women's health first.
Moving forward twenty years, when I had to use a makeup removal wipe given to me on a photoshoot. Within a few minutes, my face felt as if it was being burnt and the skin became very red. I wanted to know what was in those wipes and it turned out that similar ingredients are pretty much standard across all conventional brands of cleansing wipes.
Based on my own reaction, it was clear to me that a better was needed. I set about formulating an organic cotton cleansing makeup wipe and worked with the Soil Association to get them certified to the COSMOS Organic standard – it took two years to complete the certification and to achieve a clean and effective makeup wipe I could be proud of.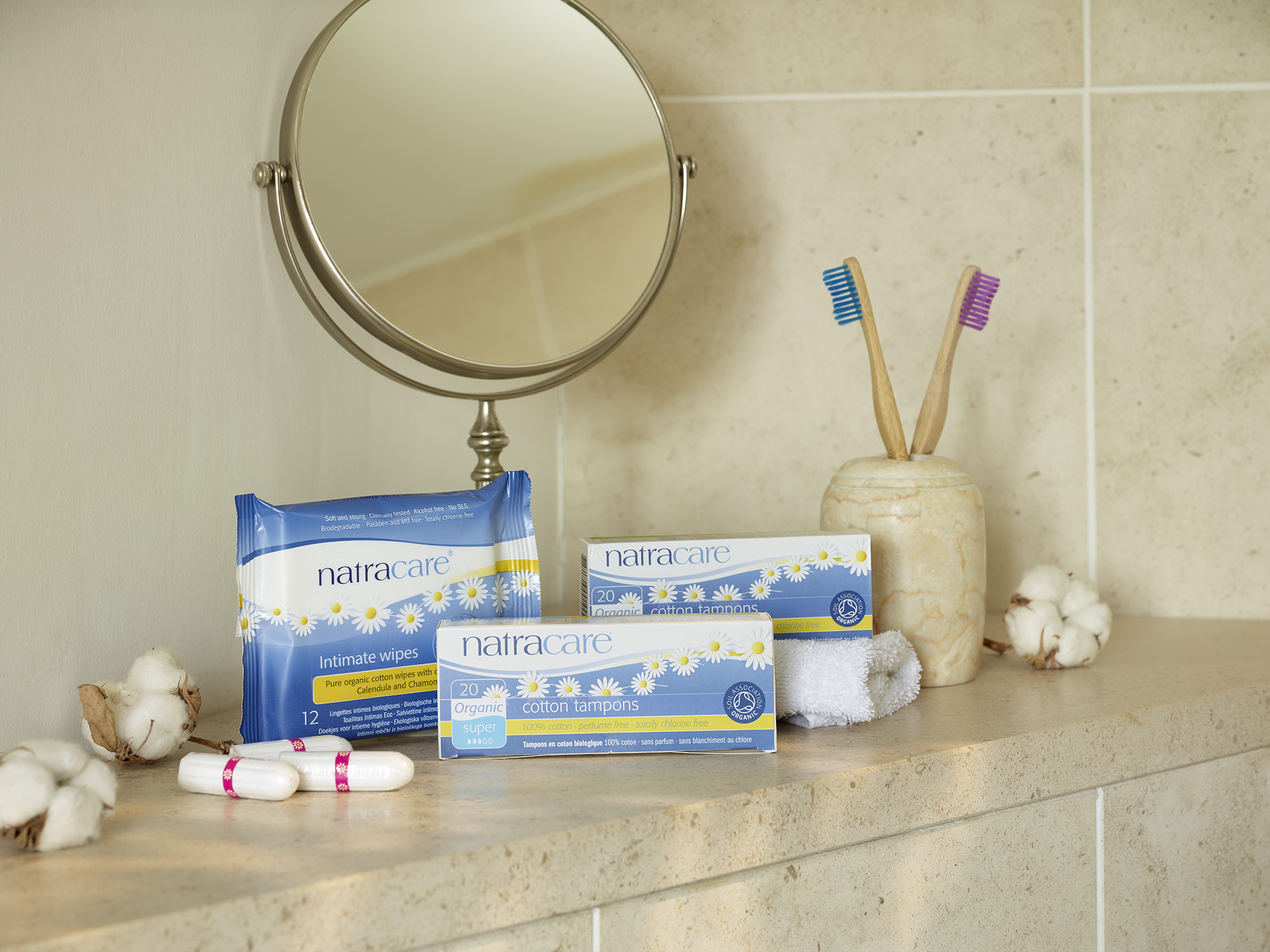 So why organic?
Natracare chooses organic cotton and ingredients because it is the best way to ensure the lowest possible impact on nature and deliver the best quality products. Choosing organic for your personal care products also means you are proactively avoiding skin exposure to the many chemicals of concern used in everyday branded cosmetics and feminine hygiene that are not permitted in certified organic brands.
What does the Soil Association mean to you?
It gives the organic industry validation and has earned the trust of consumers because of its independence and authority. The SA symbol carries with it a responsibility to be good stewards of nature and encourages innovation. Particularly within beauty and cosmetics the amount of false organic claims and greenwashing is out of control – so consumers can and should look for the logo.
What's next for you and Natracare?
Natracare is the global leader for organic and natural period protection, and after launching our certified makeup wipes, I am continuing to innovate within and on the margins of the category with new organic lines. Hopefully I have developed Natracare's reputation these past years in such a way that we can continue to expand our organic offering with success.