Spinach, Coconut and Lemongrass Soup
This hearty, autumnal soup suggestion comes from the team over at Plenish Cleanse, providers of organic, cold-pressed juices and their famously nutritious nut M*lks.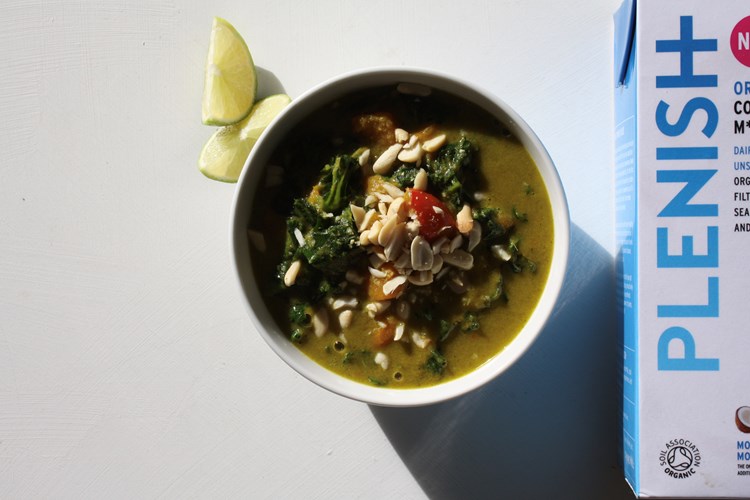 Ingredients (serves 2):
2 tablespoons sesame oil
Thumb-sized hunk ginger, peeled & chopped
1 small brown onion, finely chopped
1 green chilli, finely chopped
1 stalk lemon grass, external layers removed & finely chopped
1 clove garlic, crushed
2 cups Plenish Coconut M*lk
1 cup vegetable stock
3 cups spinach (150g)
½ ripe avocado
pinch of flaky sea salt
Method: 
Heat the sesame oil in a medium saucepan and gently sauté all the ingredients in the top section of this recipe for 10 minutes until soft.
Add the coconut m*lk and vegetable stock and bring to a gentle simmer.
Add in the spinach, avocado and salt and cook for 1 minute only, just to wilt the spinach sufficiently. Transfer to a blender and whizz until totally smooth. Squeeze over a drizzle of lime before serving!