Almond Rye Shortbread Triangles
The expert in-house bakers at Somerset's own Doves Farm guide us through this simple recipe for delicious, almond shortbread triangles.
Rye flour is a powder milled from whole rye berries or grains from rye grass. It's used to produce rye and sourdough bread and works really well in some baked goods too.
This recipe makes 12 shortbread triangles, using a 20cm/8" round sandwich cake tin. Cooking time is between 40-45 minutes.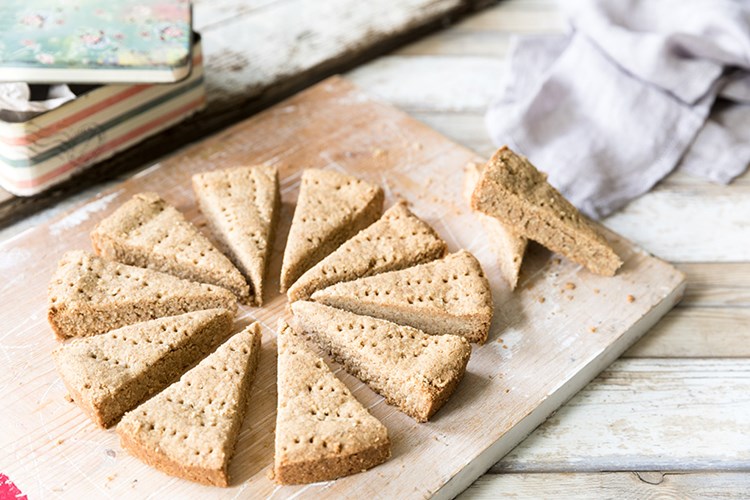 Ingredients
125g butter
75g caster sugar
125g ground almonds
Method
Rub a little butter around the inside of a 20cm/8" round, sandwich cake tin and pre-heat the oven to 170°C or 150°C with a fan oven.
Put the butter and sugar into a bowl and beat together until light and fluffy.
Mix in the flour and almonds. Using your hands gather the mix together to form a smooth ball of dough.
Press the dough into the prepared tin and smooth the top. Using a fork, prick holes all over the surface, pressing right through the dough. Then cut across the tin several times, through the dough, to form 12 triangles.
Bake for 40–45 minutes, then remove from the oven and carefully cut through the triangles again. Leave in the tin until cold.
Keen to read more sustainable recipes you can make at home?
 

Sign up for our email newsletter for our top tips on sustainable living, and be the first to hear about our campaigns for nature-friendly food and farming too.