Keeping chickens: what are the benefits?

Keeping chickens: what are the benefits?
While backyard chicken keeping is not a new phenomenon, it's certainly become more popular during the pandemic.
Here are some of the benefits of keeping chickens at home*, and reasons why the pandemic might have increased the popularity of the practice for years to come.
1. Chickens provide companionship
One of the more obvious reasons why backyard chickens have become popular recently is the increased desire for companionship. Or more specifically, non-human companionship.
Chickens are a popular but unconventional companion, especially for those who don't have the time to care for a dog or cat.
Most breeds of chicken are very friendly and docile, and happy to interact with humans. Research has shown that chickens are capable of empathy and can tailor their responses to different emotions. Some breeds have even been known to occasionally hop into their owner's laps for a cuddle!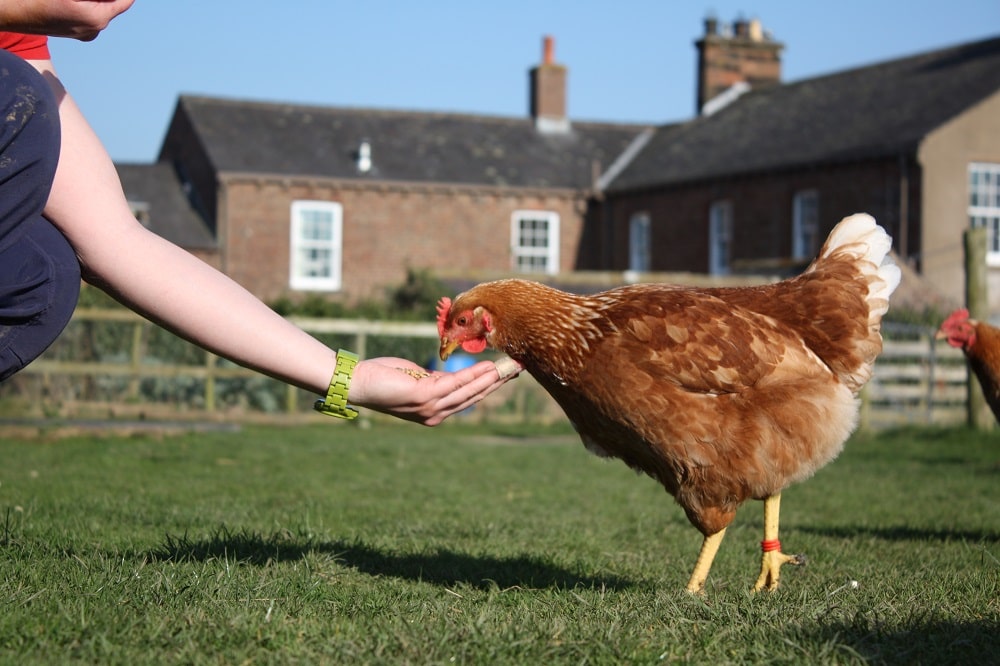 2. A buffer against food scarcity
Another reason chicken keeping is in Vogue, relates to the issue of food scarcity.
In recent history, there have been very few instances in the UK where, on a wide scale, people have been worried that they might not be able to feed their families due to food scarcity.
This fear, brought on by COVID-19, has led to many people panic buying food products, increasing scarcity even further.
Few people can predict with certainty what food products they will able to find on grocery shop shelves. So, chicken keepers are finding solace in the knowledge that they are able to produce some of their own food and lessen the threat of food scarcity for themselves.
This also lessens the issue of food scarcity for others. With more people owning chickens and producing their own eggs, there are more cartons of eggs left for other shoppers.
3. Food traceability
COVID-19 has caused people to think harder about where their food is coming from.
How has it been produced? What processes has it gone through? Who has touched it?  
According to chicken expert Chris Lesley of Chickens and More, producing nutritious and healthy eggs at home is a simple process. It can be boiled down to input—providing clean living conditions, quality food and water—and output—eggs—with few intermediary steps.
Keeping your own chickens lessens the fear of purchasing contaminated food products, and helps build understanding of the origins of your food.
Backyard chicken keeping here to stay?
It's possible that once people return to their jobs and to school they will no longer have the time to adequately care for their chickens. They may decide to surrender them or sell them on. However, it is also possible that the chicken keeping trend will continue.
Fears around food scarcity and contamination will likely be difficult to shake. And perhaps the new-found desires to produce sustainable food at home will be central to the new "normal".
The road ahead is uncertain, but we're egg-cited to think about what the future could hold!
Author: Chris Lesley, Chickens & More Magazine

Chris has been raising backyard chickens for over 20 years and is Chickens And More Magazine poultry expert. She has a flock of 11 chickens (including 3 Silkies) and is currently teaching people all around the world how to care for healthy chickens.
Want more?

Sign up for regular emails to receive news, offers and practical tips, as well as information about how to get involved with campaigning

Sign up
* Please note that scholars at Purdue University have cautioned against panic buying chickens during the pandemic. Just like any animal, chickens have specific space and care requirements, so if you would like to explore keeping your own chickens, we would highly recommend you beforehand to check they are the right fit for you, and you for them.