Helen Browning on Countryfile
Our Not In Our Bread campaign reaches millions as CEO Helen Browning discusses the future of toxic glyphosate on BBC's Countryfile.
This follows our recent letter to supermarkets and bread companies, calling on them to stop spraying wheat crops with glyphosate before harvest. In the programme, which you can watch in full on iPlayer, Helen discusses glyphosate with presenter Tom Heap at her 1400 acre organic farm in Wiltshire.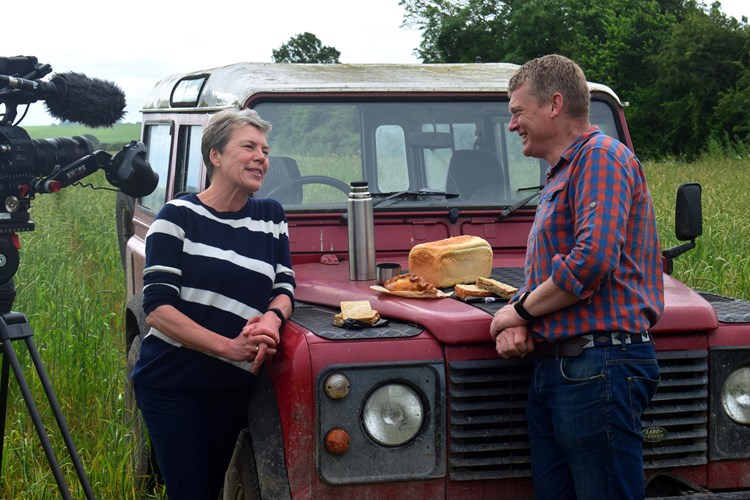 "Glyphosate has been cited as a probable carcinogen," said Helen. "And two thirds of bread products have glyphosate residues in them. It's turning up in our breast milk, in our urine, so this chemical is becoming ubiquitous, it's getting in to us on a regular basis. Now there's a concern over it's carcinogenic properties, we've got to stop that. Most members of the public would rather pay an extra half a penny for their loaf of bread, and know that it hasn't got that dangerous chemical in it."
With your support, we can get glyphosate out of our bread
Using glyphosate, and glyphosate-based products, as a pre-harvest treatment is fundamentally wrong, and we are calling for an end to it. We need to get this weedkiller out of our bread, and out of our bodies. If you agree, find out how you can support our Not In Our Bread campaign by writing to supermarkets, donating, or becoming a member.