Sacred Earth: Regenerating Soil
Sacred Earth is a community land project based on a beautiful 40 acre site in East Sussex which is supported by the FEA Network's Just Growth funding programme. We've recently become a Community Benefit Society and are running a community share offer to raise investment and welcome new members to the organisation.
Are you passionate about community, enlightened agriculture, ecology and nature-based education? One of the key projects which will be supported through community investment is our Biochar initiative, which focuses on something which is surely close to the heart of all Soil Association supporters: the regeneration of depleted soils.

Biochar is charcoal which is made at lower temperatures than ordinary charcoal. Because it has a sponge-like structure beneficial microbes in the soil can colonise the biochar and so it becomes a 'coral reef' of nutrients for the plants to easily access through their roots. Not only does it lock important nutrients into the soil, it also sequesters carbon in the ground and in so doing mitigates against climate change. At Sacred Earth we have our own biochar kiln. We use local wood waste by-products and coppiced wood from our woodland to produce the Biochar through a closed loop system.
Our share offer has been a huge success. We've hit our initial target of £30,000 and are pushing towards our optimal target of £40,000 in the final week of the share offer. There's still enough time for Soil Association supporters to invest and get involved with an organisation which is taking a regenerative, agroecological approach not only to farming, but also to community building and tackling social issues. In the words of Sacred Earth Project Manager Oliver Bettany: "We're an organisation with social, educational, agricultural, ecological and therapeutic aims. Just as everything in the web of life is interconnected, we see these aims as being fundamentally interconnected too."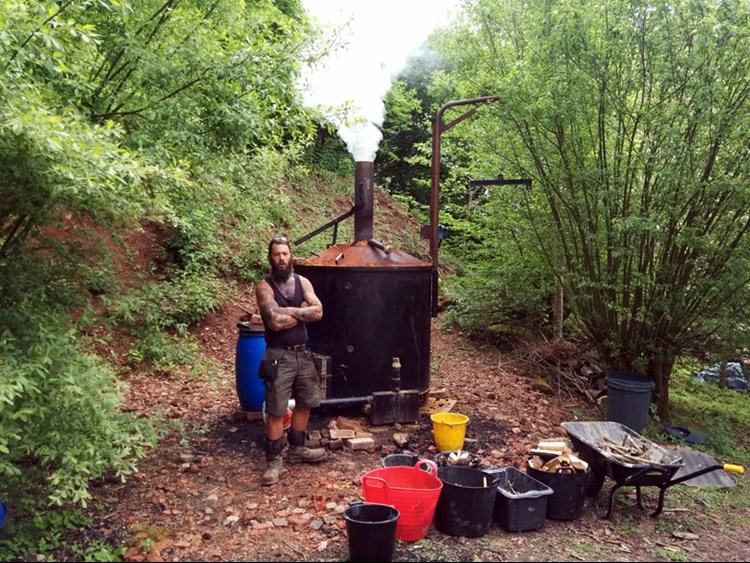 Phil Greenwood, who founded Sacred Earth in 2011, elaborates on this theme: "Our aim is to create a place where people can connect to the essentials that provide life, through food and farming, that provide joy and abundance through deep nature connection, play and creative expression, so that our communities can begin the return journey towards a 'culture of connection' rather than the disconnected one we live in today."
Biodynamic farmer Emile Webber, who is receiving support through the share offer to set up Hathor Farm, keeping pigs and chickens at their site, has this to say: "We seek to contribute to the vision of Sacred Earth in ways which celebrate and honour the natural balance and integrity of the land. Everything in nature is about balance and the farmer's greatest challenge and responsibility is to maintain this balance."
The Sacred Earth community share offer closes on 20th October. Please consider investing and becoming a member of an organisation which is at the forefront of the movement towards greater community ownership and involvement in food and farming and the things that really matter.