Disrupting the Movement: The Intro
The fashion industry as we know it is flawed. It's the worlds second most polluting industry after oil and uses more water than any other industry minus agriculture. Cotton is dubbed the world's dirtiest crop and non-organic manufacture of fashion use acutely toxic chemicals on the daily.
It's estimated the impact of such production kills 16,000 people each year whilst poisoning wildlife and rivers. It's also estimated that 90% of cotton in India, the worlds latest cotton producer, is Genetically Modified and the burden of pesticide debt has resulted in thousands of suicides.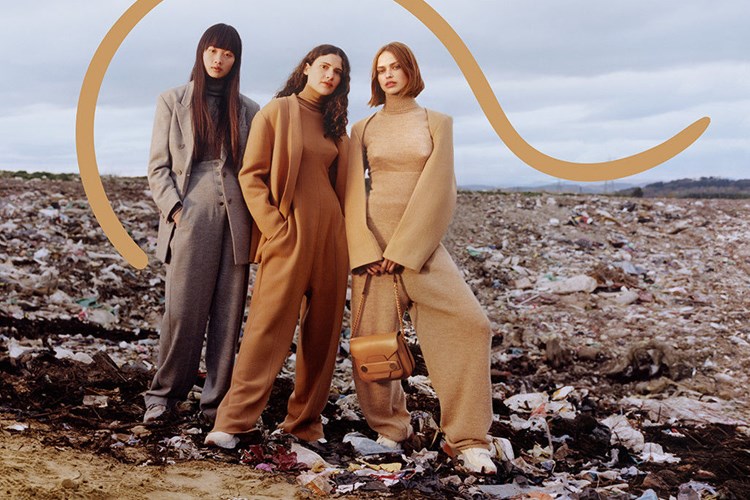 Image: Stella McCartney AW17 Campaign 
For what?
Instagram worthy snaps in the latest co-ord, crop or bodysuit that we're likely to wear once or not at all. A 2016 study showed that, in Britain, 3.6 billion clothes are left unworn – that's 57 items per person.
Blame game
Whose fault is it? The brands? Social media? yours? Truth told we all play a part. Social norms, ignorance, a lack of awareness and no quick fix.
Thankfully for all of the industry's unfashionable flaws there are solutions coming to the surface. Raising awareness through documentaries like The True Cost, books like Slave to Fashion, campaigns like Stella McCartney's Autumn Winter 2017 look book (pictured in this blog) and real time solutions like organic fashion (certified- as much like the cosmetics industry fashion isn't regulated either).  With the disruption in the industry taking place, it's a good time to understand what these newly coined movements mean. Let us explain…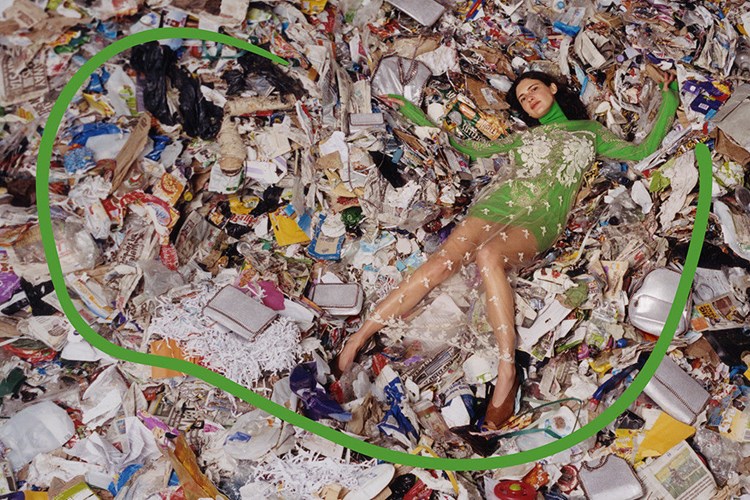 Image: Stella McCartney AW17 Campaign 
Fast Fashion
Takes the most recent fashion trends presented at Fashion Weeks (Spring and Autumn of each year) and optimises certain aspects of the supply chain for the trend to be interpreted, designed and manufactured quickly and inexpensively to allow the mainstream consumer to buy the current trend at an affordable price.
Brands that take a fast fashion approach include: Zara, Topshop, H&M, Primark and online retailers like Miss Guided. 
Slow fashion
In opposition to fast fashion due to its disposable mentality and impact on the people that produce the clothes and the planet. Slow fashion focuses on making good quality pieces that are not trend led and ensure that the garments are ethically produced with the health of the people and planet in mind.
The demand for slow fashion is on the rise and brands adopting this approach often choose organic or natural materials and certify to standards such as GOTS.  Certified businesses demonstrate that the fibres used are produced organically, processed to strict environmental standards under good working conditions in the factories, and has been certified by an independent, third party along the whole supply chain.
Eco-fashion or sustainable fashion
Broader terms used for fashion & textiles that have been manufactured in an environmentally conscious way, not necessarily using certified organic materials but avoiding synthetics  like nylon, polyester and viscose  and utilising other materials like recycled plastic.
Brands that take an eco and sustainable approach include Veja and Stella McCartney 
Conscious consumerism
Increased awareness of global issues has driven a demand for more transparent and ethical practises from Conscious Consumers. A movement of people who seek out ways to make positive purchasing decisions and solutions to negative impacts on consumerism, examples of this can be seen across Food production with the horse meat and fake farm scandals, waste management through movements like zero waste and more recently on cosmetics with the microbead scandal. Conscious consumerism is a growing movement in fashion too with a YouGov Study revealing that 74% of those surveyed would pay an extra 5% for their clothes if there was a guarantee workers were being paid fairly and working in safe conditions.
Find out more about ethical fashion here. 
Want to know what brands are ethical, sustainable and organic? Click here.