Alice Holden - Growing For The Future
Recently, we caught up with former Future Grower, Alice Holden, who told us all about her growing journey and what she learnt from the Soil Association's Future Growers programme. Alice helped to shape the programme as one of the first entrants. She is now one of the most inspiring and pioneering young growers in the country, and is author of the book 'Do, Grow' which gives tips on growing fruit and vegetables with limited space, and insights into why small scale growing is increasingly important.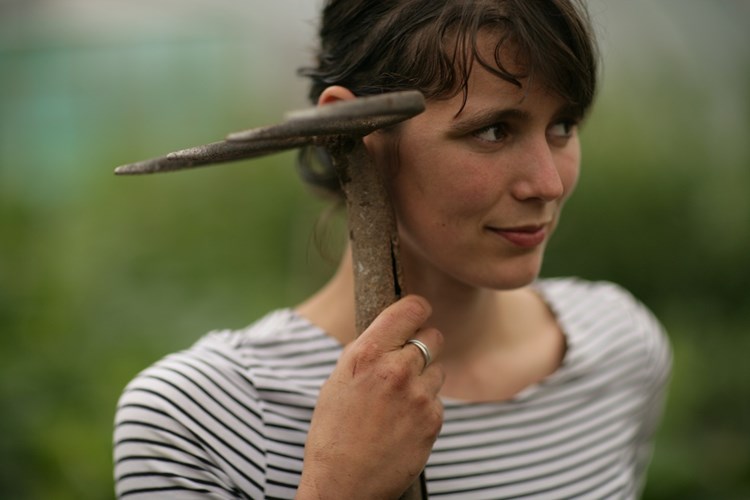 "Becoming an urban farmer was not something I planned. Instead, it happened organically, in all senses. A summer's farm work was meant to bridge the gap between university and a career. Instead, it led to an epiphany that growing food could involve all the elements of work I was interested in – community, the environment, positive mental health and education. I was contented. This kind of work made sense to me, at a time when I was trying to find direction and feeling a bit lost.
Prior to doing a two year apprenticeship with the Soil Association, I spent years working on many different farms as a labourer. I felt judged by myself and others – sometimes farm labour is perceived as unskilled work – but I got further into small-scale mixed growing and gained an array of skills that have allowed me to forge a career as a grower.
When you're on the farm and working from the ground up, you can sometimes lose sight of the impact you're having on the bigger picture. But showing others that small-scale growing can work, and inspiring them to get involved themselves, feeds into creating a more sustainable future.
Becoming a Future Grower
The Soil Association apprenticeship was invaluable as it helped me feel part of a bigger picture, connecting regularly with people who valued my skills and understood why I had chosen such a path. It was helpful to come across other young people – especially women – who were choosing the same unconventional direction as me, and for similar reasons.
Maybe I wasn't completely crazy to do low paid, physically gruelling work while living in a yurt for two years!  And if I was, I wasn't the only one. In times of doubt, this solidarity meant a lot. Those two years of my apprenticeship, living in my yurt and working on a mixed farm in the heart of the community, were some of the happiest times I have ever had.
Growing Communities
I now work on a two-acre, ex-council nursery site in Dagenham, London, growing veg for an organisation called Growing Communities.
Growing Communities focus on issues that have become increasingly important to me, especially since I started growing food in the city. The organisation's focus is to create a community-led trade model that supports sustainable farmers, whilst offering urban dwellers an alternative food source to the supermarkets.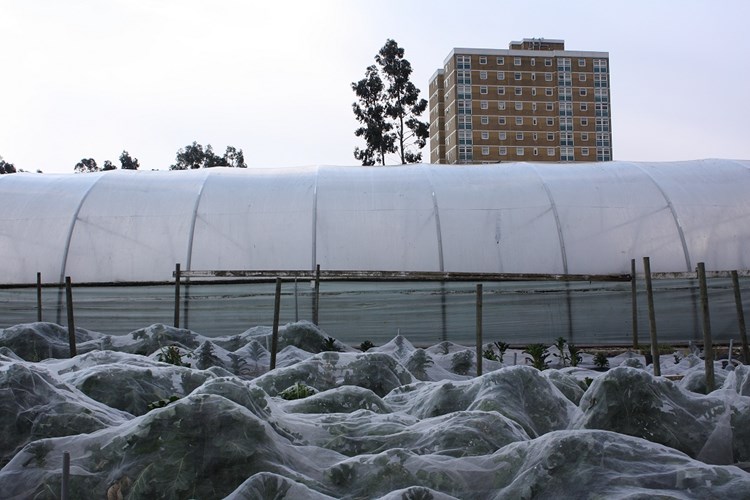 We live in troubling times and I often feel overwhelmed by the shadow of climate change that looms over us, especially since having my little girl last year. For me, growing sustainable food and stewarding a piece of land, is a practical, direct way of having a positive impact and it helps me not feel so overwhelmed by the challenges we are up against.
I feel very lucky to have found a career that I am passionate about. For the future, I hope to increase the yield off our two acres, to further the case for having more farms in or near cities. It is important that farms like ours produce substantial amounts of food and income to support the growers, in order to show that they are a viable and replicable model.
With half the world's population now living in cities, the accessibility of urban farms enables city dwellers to directly witness the connection between food and nature and how it can sustain us in a variety of ways."
In 2017, the Future Growers scheme is focusing on a more streamlined series of inspirational seminars and training events. However, we are still encouraging participants to work alongside the training and you can find jobs advertised on the Organic Marketplace.
You can find out more about the Future Growers scheme here
You can buy Alice's book 'Do, Grow' here