My farm blogs came to a rather abrupt end, having failed to write my final one before my holiday, and then being back in harness full time since then. But this fabulous late autumn day deserves celebration; it's a joy to be out on the land.
As any of you who have been following this series knows, it's been a tricky year. Now, with the autumn comes a sense of a little more calm. Crops are drilled, most of the cattle now housed for the winter, we have finished a very intense calving, and are avidly planning the winter tree planting, willow coppicing, hedge laying and miles of fencing. The ground is holding up remarkably well, with not too much rain yet, and the grass has kept growing, though the frosts this week will have put paid to that, I think.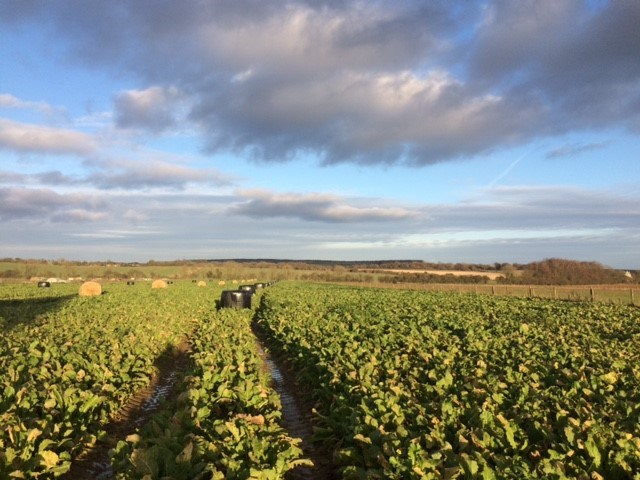 The visitors here keep coming in even greater numbers, to stay at the Oak with its swish new rooms. Almost every guest wants to have a look around the farm, and the highlight of their trip is inevitably the pigs. No one remains unmoved by the opportunity to interact with these wonderful creatures. Tentative children are soon emboldened, getting muddy with the piglets, and their parents respond equally instinctively…they use the words 'happy' 'playful' 'curious' because it is clear that these animals are experiencing pleasure as they feed, root and play.
So this week's vote in the House of Commons, when a narrow majority of MPs rejected the inclusion of animal sentience into UK law as part of our disentanglement from the EU, left me outraged. This feels like the kind of retrograde move that so many have warned of, but which I could not believe parliament would be daft enough to consider. We are, after all, renowned as a nation of animal lovers, and while sometimes this can slip into an over-sentimentality, we should be proud of the way we have sought to protect our cousins, often going ahead of the pack with regulation on welfare issues. People care about animal welfare, and when we remember the backlash against proposals to sell off our forests, MPs should be wary of causing an outcry that could eclipse that emotive issue.
I've enjoyed writing these short diaries from the farm over the course of this year. I have tried to share with you the real life difficulties, dilemmas and joys that every farmer faces. The future of our farms hangs in the balance with Brexit; it's never an easy job, but the uncertainty will stymy investment, and whether all those who are working hard to achieve the right policies will succeed remains to be seen. I am convinced that it is possible to find a way forward that rewards farmers for caring for nature and farm animals, providing public access and healthy food, and regenerates soils and local communities. Politicians have been making many of the right noises; we and a wide public must both help them, and hold them to account, as they turn these words into action.
Over and out.
While you're here…
…we've got a small favour to ask. As a charity we rely on fundraising to do our vital work. We champion a world where people, farm animals and nature can thrive – and we've made huge steps forward working with farmers, growers and researchers to find pioneering and practical solutions to today's farming challenges. But there's so much more to be done.
You can help change the way we farm and eat for good. If everyone who visits our website and cares about the food they eat and how it's been produced, makes a small contribution today, we can do more of the work that really matters.