Protect & Hydrate Your Skin This Summer
Summer is in full swing which means sunnier days and hotter climates are in view.
Although it is always best to protect your skin against the sun all year round, it is within the summer months that it becomes essential to keep your skin protected against UV rays and hydrated. We have asked green makeup artist, Lou Dartford, on her top tips to keep your skin 'summerproof' these sunnier months: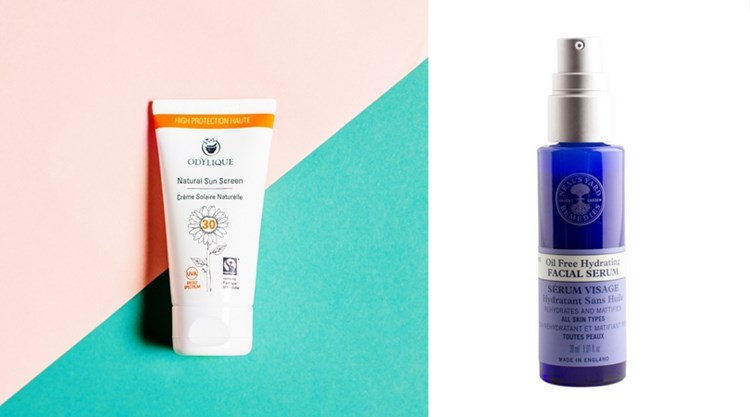 Longer, warmer days are always welcome, however as the temperature rises it can be hard to stay looking fresh in the heat. Here are a few tips to help you keep your cool and look your best.
Sunscreen is essential wherever you're spending the summer; vacation or staycation, make sure you've got your suncare sorted. Choose creams with minerals like zinc oxide or titanium dioxide to give you instant protection from the sun. These minerals sit on the skin and reflect the sun's rays away. Remember to reapply if you are staying in the sun for a long period of time. One of my favourites is Odylique's Natural Sun Screen SPF30, this uses zinc oxide along with lots of other skin friendly botanicals to help keep your skin healthy in the sun. Mineral sunscreens used to be notorious for being thick and chalky but textures have come a long thank goodness, and this one blends in well.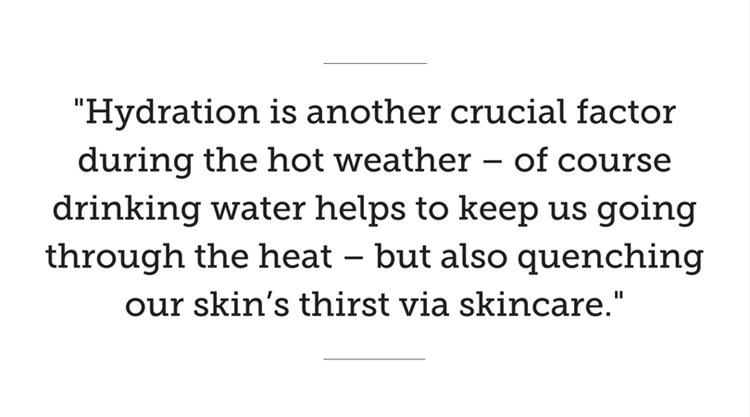 Hydration is another crucial factor during the hot weather – of course drinking water helps to keep us going through the heat – but also quenching our skin's thirst via skincare. It can be easy to think that skipping moisturiser will help stop excess shine, but actually it can make matters worse as the skin can produce even more oil to counteract a drop in water levels. Choose lightweight moisturisers instead and try something like Neal's Yard Remedies' Oil Free Hydrating Serum. This will help create a matter finish but also boost skin's hydration, it is great under make-up.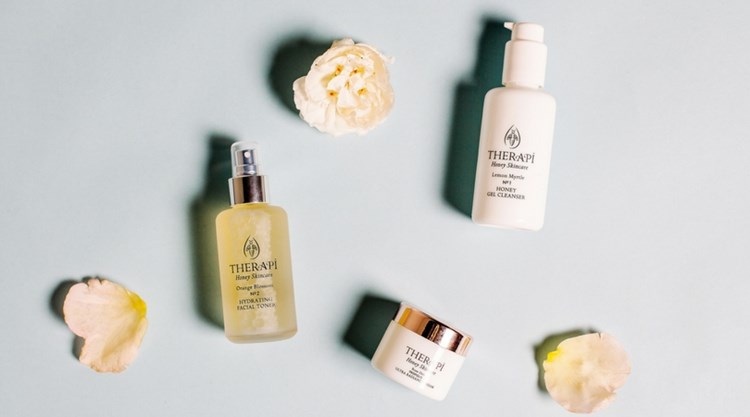 Another way to keep your make-up fresh is to revive it with a spritz of toner. Keep your toner in the fridge to make it even more refreshing. Spray it on the back of your neck to help you cool down, and even on hot feet and swollen ankles.
A good cleansing routine at the end of a long hot day is also a must this time of year. If you're not into the double cleansing yet, then summer is a great time to start. Try a simple oil as your first cleanse – yes even you oily types – the oil is incredibly good as breaking down excess sebum, as well as dissolving sunscreen, make-up and the day's daily grime. Jojoba oil is so similar to our natural sebum that it can actually help balance our skin's production of it. Gently massage your chosen oil into your skin and then remove with a warm muslin cloth. For cleanse two try something like Therapi Honey Skincare's Honey Gel Cleansers which are light and cooling on the skin. Use them with a konjac sponge for an even deeper cleanse and gentle exfoliation.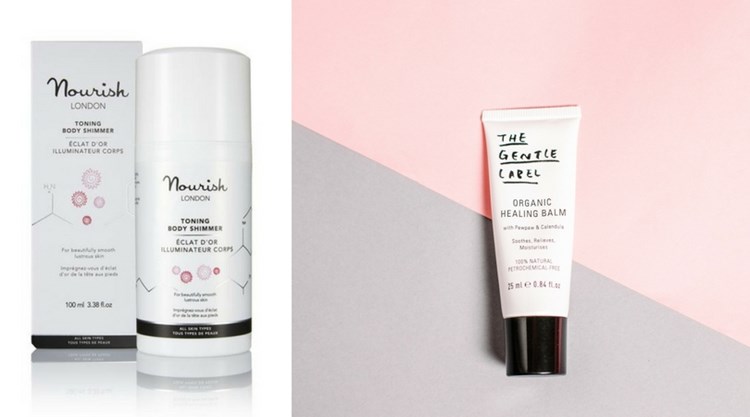 Whether you're a sun worshipper or you shy away from the rays, there is no doubt that more skin will be on show during the coming months. Whatever you dare to bare, keep it in tip-top condition with a good body scrub. Voya's Time To Shine Body Buff is great for getting limbs ready for some holiday sun. Nourish's Toning Body Shimmer is brilliant for those summer nights after the holiday sun. It gives skin a gorgeous sheen while nourishing and smoothing.
Everyone can benefit from a good multipurpose balm. The Gentle Label's Organic Healing Balm is brilliant for any handbag or beach bag. Use it to soothe skin irritations such as bites, burns and bruises, it also works well as a lip treatment. Multi-tasking products are great because they mean you can travel light, keep things simple and still get great results. Perfect summer philosophy!