The Art of Self-Care With Bamford
One of the forerunners of organic beauty and wellbeing, Bamford have paved the way for sophisticated and transparent products, emphasizing the importance of beauty starting from within with the help of their lifestyle offering.
We spoke to Bamford on what they will be contributing to Organic Beauty & Wellbeing Week and discuss their approach to health and wellbeing and how it is imperative that you take time for yourself in order to nurture the mind, body and soul.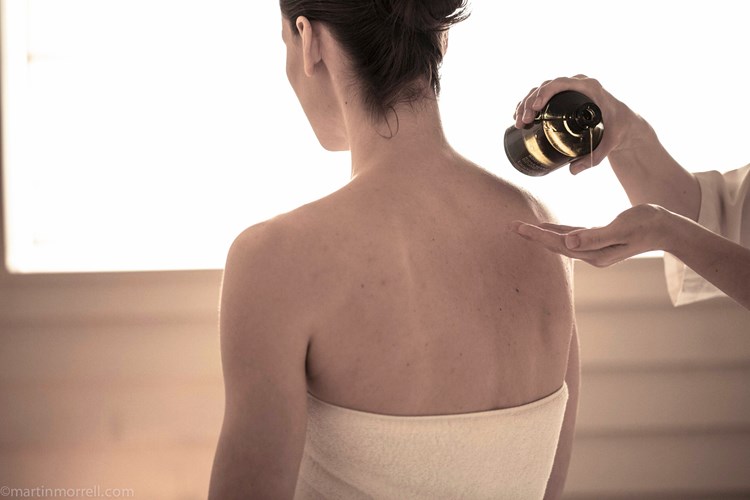 Tell us a bit about Bamford, how did it start, and how has it developed since its beginning?
Bamford began with the passionate convictions of our founder Carole Bamford to make natural and organic products using the finest materials and the best artisans from around the world.
Inspired by the simple beauty of the natural world, Carole Bamford launched her eponymous brand in 2006.  With a philosophy rooted in authentic and timeless luxury, Bamford is subtle and pure with a strong commitment to wellbeing.
Comprising sophisticated and contemporary Ready-to-Wear collections, luxury organic bath and body and skincare ranges, candle collections and the brand's wellness retreat, the Haybarn Spa, Bamford provides the discerning woman with an entire lifestyle offering.
The Bamford Barn, which is situated within the grounds of Carole Bamford's Daylesford Organic Farm in Gloucestershire and the London stores in South Kensington and Mayfair, encapsulate the brand's philosophy. Reflecting truly exceptional credentials, uncompromising quality and a spiritual connection to local artisanship and the environment, Bamford is an ethically aware brand preserving traditional techniques and use of local ingredients and materials. 
The Bamford Body Collection is a natural extension of the Bamford way of life. A complete range of botanical products designed to cleanse, protect and rejuvenate, made in England and Soil Association certified.
At the heart of Bamford's formulations are the brand's Signature Blends of aromatic essential oils combined with the highest quality and finest organic ingredients. The Bamford Baby range is equally encapsulating and designed for the most precious and delicate skins.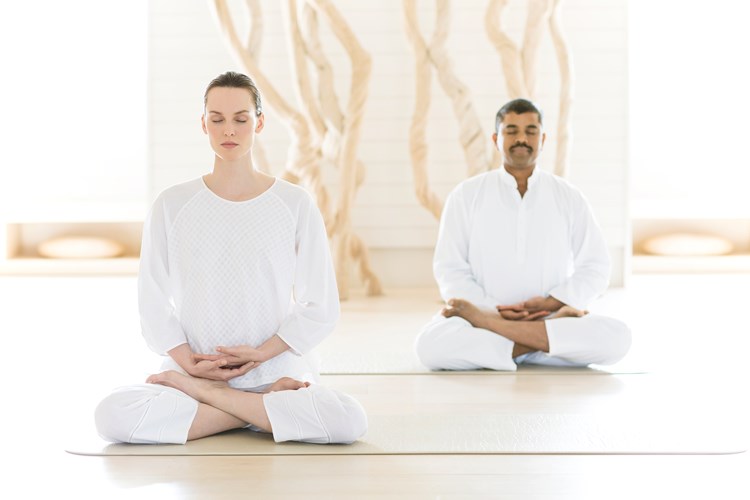 What are your tips for those who are looking to make the switch to organic? 
Look for a certifiers' logo like the Soil Association to ensure that the product is truly organic.
Bamford has excelled in many areas such as spa treatments, beauty and clothing. What are your plans for the future? 
It's a very exciting time for Bamford at the moment. We opened our first Haybarn Spa in Miami with 1 Hotel at the end of last year, as well as our very first spa on a train concept – the first of its kind in the UK. The Bamford Haybarn Spa onboard the Belmond Royal Scotsman is a truly unique experience and has just launched for the season. We have also just opened our first Paris store in Le Bon Marché.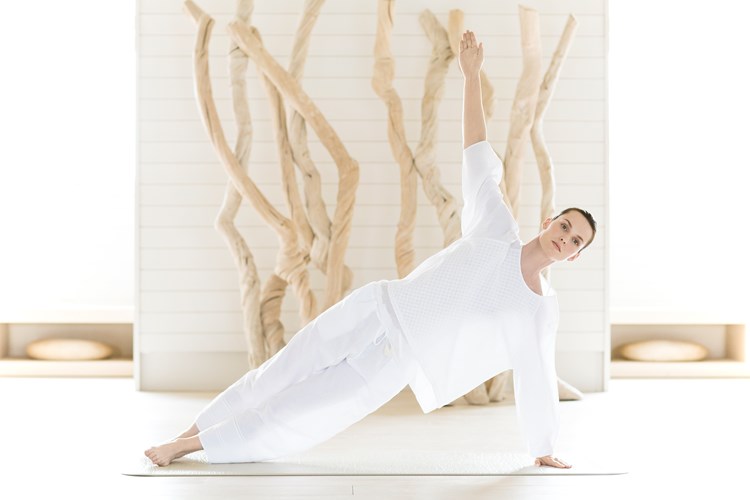 Self-care is an integral part of Bamford with your offerings of treatments and workshops. How do you feel self-care and beauty overlap? And why is it important to incorporate self-care into our everyday lives?
Our founder Carole Bamford believes that what goes on the body is as important as what goes in it and at Bamford we follow this philosophy in everything we develop. We only use the finest organic and natural botanical ingredients in our products and our Haybarn Spa is a day spa celebrated as a centre for wellness, healing and holistic treatments that nurtures the mind, body and spirit, based around our heartfelt connection with nature. The Haybarn Spa offers: Yoga, Pilates, Meditation, Facials and Massages.
You are hosting a yoga workshop during Organic Beauty & Wellbeing Week. Can you tell us about Cristina, your spa yoga expert?  
Cristina Chandika Ma has been studying and practising yoga for over 15 years and has been teaching since 2004. She is a registered Yoga teacher (advanced level – SYT senior yoga teacher) with the Yoga Alliance UK. Her teaching is based in the unity of body, mind and soul through deep asana, powerful alignment, pranayama, meditation and sanskrit chanting, leading you from separateness to integration. Cristina's classes are the perfect counter balance to these pressures, whilst instilling the foundations for future generations.
You can find Bamford at our upcoming Organic Beauty & Wellbeing Week where they will be hosting their very own workshop and providing unique insight on organic beauty and wellbeing. To find out more about the event, click here. 
For more about Bamford you can follow them here:
Facebook: https://www.facebook.com/bamford.co.uk
Instagram: https://www.instagram.com/bamfordjournal/
Pinterest: https://uk.pinterest.com/bamfordjournal/
Website: http://bamford.co.uk/