Young, Female and Farming
We asked former Future Grower, Elysia Bartel, about her work at Sarah Green's Organics and what inspired her to enter the farming world.
First generation farmer
In May 2014, I signed up for a one-way ticket to an all-weather, all-eventuality life as a farmer. I had embarked on a Soil Association Future Growers apprenticeship at Sarah Green's Organics, a family owned organic vegetable farm in rural Essex.
Having grown up in the urban sprawl of Kent, bordering London and  recently graduated from what seemed like an eternity of education, aged only 23, I did not realise the extent of the choice I was making.
I have always been fascinated by plants and the environment but, as an academic at heart, my only practical experience in farming came from a somewhat romanticised, idyllic experience on an organic goat farm in Spain. Growing organic vegetables, however, proved to be an entirely different beast. Reflecting on the journey between then and now, I advise anyone thinking of taking on such a lifestyle change, to do it. It will be a rollercoaster of a ride but one certainly worth having.
Country life
Several things came as a shock to me about country living: pubs don't serve food until 7pm, there are no 24hr petrol stations and all the locals really do know each other. It is said you aren't considered a 'local' until you have lived in this village for 30 years, so I have gradually been chipping away at my 'outsider' status. I have found that cake is the best medium through which to achieve this. When starting out at the farm, the main concern of my colleagues was:
"Can you bake cakes?"
I later discovered this referred to my inauguration into the mysterious 'cake club' and a commitment to provide cakes on request. My honed baking skills also helped me to integrate with village life, winning a coveted 2nd prize in the annual village Flower Show for a Bakewell tart.
All weathers
My transition into a tractor-come-white van driving, potato sack-wielding vegetable grower was far from easy. An over complimentary volunteer on the farm said to me in a parting letter:
"I think it's difficult for a girl to make up her mind to do dirty work in the farm. But you do things very well, just a piece of cake for you isn't it?"
Well no, it's most definitely not a piece of cake, especially when contending with the weather. Many occupations come with a weather warning, but there are few where this should be taken more seriously than in farming. I have fully embraced the well-used phrase on the farm:
"There is no such thing as bad weather, only inappropriate clothing".
My practical clothing wardrobe includes items ranging from ski goggles to yellow PVC dungarees! These items suit a seasonal circus of activities from dragging 600m2 of net in the searing summer heat to cutting Brussels sprout stalks in the frozen depths of winter.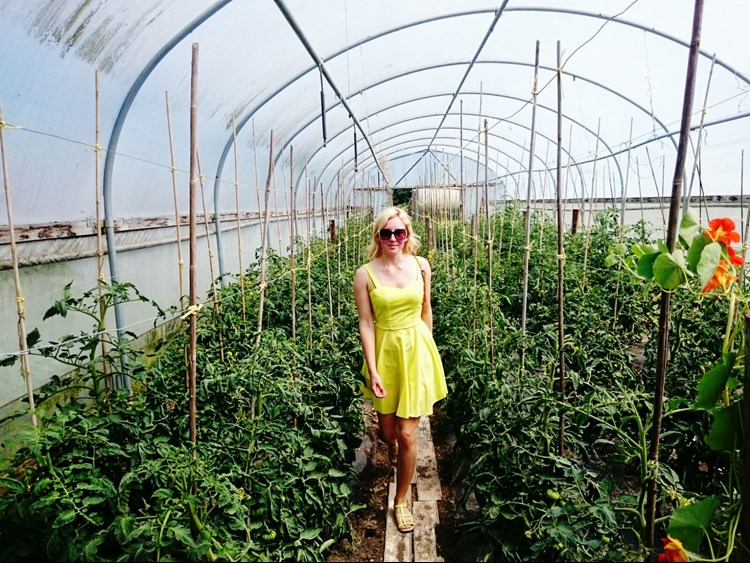 Future Growers
Now in a managerial role, I support Sarah Green, who created the business 12 years ago. The role grew naturally out of the array of skills I have gained during the Future Grower seminars and my Gradgrindian approach to data recording. Returning from seminar sessions and conferences, bursting with enthusiasm and knowledge harvested from esteemed guest speakers, my colleagues would ask questions and more and more often I would know the answers, becoming the 'Go-to Girl'. I exercised my new pruning skills on our orchard, neglected in the wake of needy vegetables, following a Future Growers course at OrganicLea. The following summer, yields multiplied by up to five times in some varieties of apple!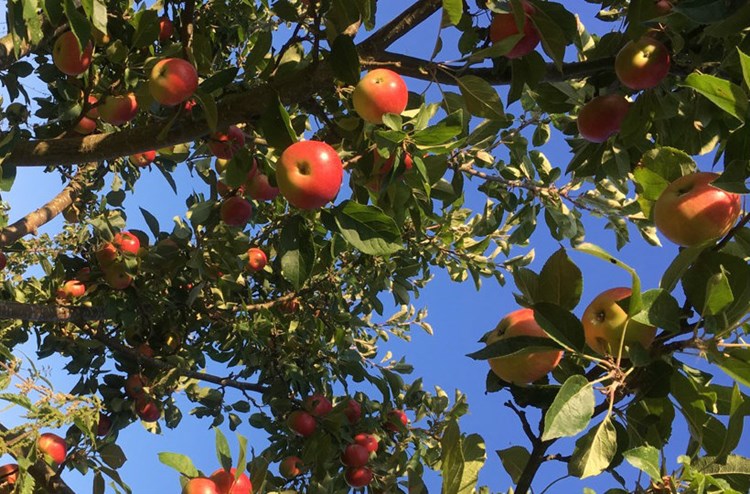 The Future Growers scheme encourages participants to be the driver of their own success. I was fortunate enough to have the freedom to start a new line of products, potted herbs. Unbeknown to me was the protective instinct this would conjure, as the sole carer for so many tiny plants. In my mind this was like teaching. I doused the group with everything they needed to survive (plus a little extra attention on struggling individuals) and hoped I had done enough for the plants to 'pass' - be fit for sale. Critical analysis of the project revealed that the herbs were a complete success, in the process, teaching me a lot about running a business.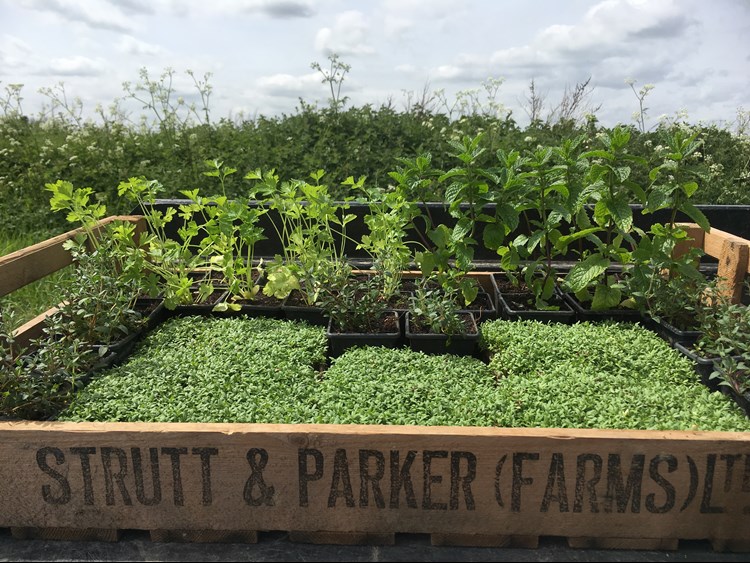 As an intermediary between urbanites and farmers I was overwhelmed with enthusiasm for an opportunity to impart my knowledge to a room full of budding organic vegetable gardeners from a large housing association. I commandeered their clean, tidy office; encumbered with soil samples, compost, seeds, vegetables and a handful of 'plant bingo' cards. It was an empowering experience to demonstrate what I have learned in the last few years and I was delighted at how warmly the workshop was received by the audience.
Passion for Soil
Trying to explain to anyone with English as a second language that the words for dirt, ground, earth, mud and soil can all refer to the same thing always perplexes me. However, for me, 'soil' does have a different meaning, full of more living things than any other ecosystem on earth and the source of fertility for life as we know it.
I recently read an article by Eliot Coleman, a renowned organic grower, about the connection he has found between organic farming and adventure, his passion being mountaineering. I think I have come to the same realisation. As a caver; I love adventuring underground and learning about soil is an intellectual adventure underground. I ponder on all the complex processes going on in every handful of soil, too small to see but no less important or in need of conservation than other endangered habitats.
The Future
The farm has undergone some monumental changes in the last few years, such as the long-awaited provision of internet access! We are currently exploring new ways to innovate and diversify for resilience in a changing climate. My own goals are to further my understanding of soil and contribute to the wider organic movement, now as an ambassador for both urban and rural stakeholders. I am also working on the early stages of a not-for-profit online business tool for small farms, called Agris, to save growers time on their administrative duties so they can spend more time doing what we all love, growing food.
Find Elysia at Sarah Greens Organics or contact her @EbLissy