Ambitious Goals for UK Soil Health
At the UN Climate Change Convention in Paris in 2015, the French Government launched the 4 per 1000 soil carbon initiative. This initiative recognises the ability of soil to draw carbon from the atmosphere and store it, helping to tackle climate change. The commitment aims to increase soil carbon levels around the world by 0.4% each year. The UK signed onto the 4 per 1000 and we welcome recent commitments by Secretary of State, Michael Gove to deliver on this ambitious goal by supporting soil health in the UK.
New Research
However, Rothamsted Research recently released a new paper questioning the capacity of healthy soil to sequester carbon. The paper specifically considers how feasible the goal of 4 per 1000 would be to achieve. Paul Poulton, lead author and an emeritus soils specialist at Rothamsted, used data from 16 experiments on three different soil types, giving over 110 treatment comparisons. Poulton concluded that "the results showed that the "4 per 1000" rate of increase in soil carbon can be achieved in some cases but usually only with extreme measures that would mainly be impractical or unacceptable".
On the face of it, it looks like bad news for the 4 per 1000 soil carbon initiative. However, it's not that straight forward. As we all know, the UK is about to leave the EU and that provides a unique opportunity to rethink the way in which we support UK agriculture. The consultation paper of the new post-Brexit Agriculture Bill has recently been released and we are asking Government to prioritise protecting soil health as part of a new vision for agriculture that promotes new systems of farming. 
Economic Circumstances
In his criticism of the 4 per 1000 system, David Powlson, another soils scientist at Rothamsted, said that "although there can be environmental benefits from such a system, most farmers find that it is uneconomic under present circumstances". This ignores the fact that economic circumstances are likely to move in favour of farming systems that add soil carbon, as the new Agriculture Bill proposes a new system of support that promotes a more environmentally sustainable and resilient food and farming system. The Secretary of State for the Department for Environment Food and Rural Affairs, Michael Gove has expressed a firm commitment to adopting such an approach. 
In addition to the specific target of 0.4%, a key goal of the French initiative was to improve soil health overall and change the economic circumstances of farmers to encourage them to increase soil organic matter. A new post-Brexit Agriculture policy could do just that. The benefit for supporting healthy soils goes beyond just their ability to sequester carbon. Healthy soils are essential for food security, climate change and public health. Increasing the organic content of British agricultural soils would be game-changing and would provide better defence against flooding by reducing run-off and would increase the yield and quality of food produced.
Goverment Support
Greater government support for organic farming can help to deliver healthier soils. Recent data from the US shows the significant ability of soil managed in an organic system to store and retain carbon. On average, organic farms have 44% higher levels of humic acid -- the component of soil that sequesters carbon over the long term -- than soils not managed organically. The study measured 659 organic soil samples from 39 states and 728 conventional soil samples from all 48 contiguous states, and found on average, soils from organic farms had 13% higher soil organic matter.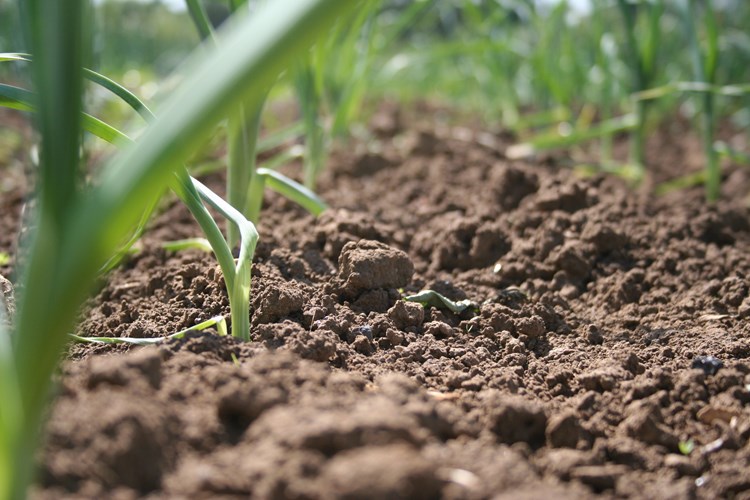 Organic Farming
Globally, a major meta-analysis found organic farms have higher stocks of soil carbon, and higher sequestration rates, than non-organic farms.  Mean carbon stocks of organically managed soils are 3.5 metric tons per hectare higher than in non-organic soils. The annual sequestration rates of organically farmer soils outperform non-organic by 450 kg of atmospheric Carbon per year (the mean duration of the trials was 16 years). Converting all farming to organic in the USA and Europe would cut their current total agricultural greenhouse gas emissions by 25%. These findings suggest that the latest research from Rothamsted does not reflect the best way of adding soil organic matter.
Without being specific, the Rothamsted scientists do acknowledge that organic systems can deliver more soil carbon, when they say that "moving from continuous arable cropping to a long-term rotation of arable crops interspersed with pasture led to significant soil carbon increases, but only where there was at least 3 years of pasture in every 5 or 6 years" - which of course is exactly what you get with organic arable systems.
Increasing soil carbon levels can be achieved in numerous ways. Organic farmers well understand this fact and employ a variety of methods including compost teas, composted manures, green cover-crops and grazing to improve their soils.  The Rothamsted data solely focused on the application of large amounts of manure. They did not adequately consider the gains that can be achieved by adopting an integrated agroecological farming system (such as organic), which adds to soil organic matter through a whole variety of ways, of which adding composted manure is only one.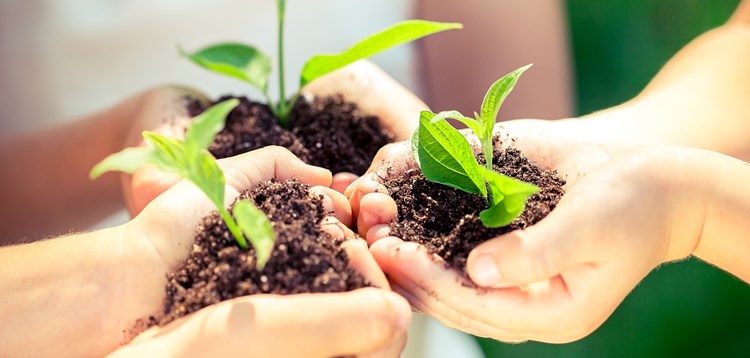 If we are to meet the future challenges of the food and farming, we need to support farmers working to improve soil health in all its forms. Brexit affords us a unique opportunity to direct agricultural policy in ways that start to tackle the huge greenhouse gas emissions from farming, which must be cut by 80% by 2050. It is essential that the forthcoming Agriculture Bill addresses the multiple challenges to soil health through a comprehensive, joined-up approach and that we continue to strive for the ambitious goal of increasing soil carbon by 0.04% each year.
If you'd like further information on how we can safeguard the UK's soils you can read our policy briefing.