Unwrapping organic packaging
Packaging and specifically plastic packaging remains a hot topic but how does this affect organic and what role do organic standards have to play in this debate?
Urgent action is required across the board to reduce overall packaging use and to secure a future that is free from plastic pollution. Individuals, businesses, governments, public bodies, and non-governmental organisations all need to work together to find innovative solutions.
Consumer products – from food, to beauty, and textiles – all currently involve far too much packaging, this is driven by the high demand for convenience and year-round availability, and by long, complex supply chains - especially on food. 
Action on packaging and plastics will be most successful if it is part of a more fundamental re-engineering of the food system - with a focus on seasonal eating, cooking from scratch, local production and shorter supply chains. 
We're committed to playing our part – through our charitable and standard setting activities and as an organic and forestry certification business.
Here's more on what we have been doing both nationally and internationally on this complex issue and, where we see our role in organic.
Our priorities
1) Reducing the total amount of packaging used in the first place
2) Banning or phasing out the most harmful types of packaging to people and the planet
3) Supporting innovation and investment in truly sustainable, biodegradable and compostable packaging – especially non-oil derived, non-GM, renewable alternatives to plastic
4) Working towards a world that is free from plastic pollution: a rapid phase-out of single use plastics; all plastic to be reusable, recyclable or compostable by 2025 - or earlier
5) Focusing on changing the system. Helping organic businesses minimise their packaging footprint; helping citizens and consumers find products with less or no packaging, plastic-free options, and the most sustainably packaged organic produce
Securing rapid change
We will not solve the problem without widespread changes in citizens' attitudes and consumer behaviour. Household recycling rates are falling and systems are often unduly complicated. Many organic businesses and committed individuals are leading the way in showing us that change is possible. From veg box schemes, to packaging made from wool, or tomato plants – our licensees are at the forefront of tackling this urgent problem. But action must happen across the entire food sector,across entire global supply chains, and immediate efforts must be made to share best practice.
To change the system, government intervention alongside business leadership is essential, and public campaigning will help to secure faster and more ambitious regulatory change.
One of the starting points for businesses and government is to identify quick wins such as banning plastic straws and taxing single use carrier bags. We will work with others to identify the quick wins that will make a rapid difference, and support wider industry packaging initiatives, including the UK Plastics Pact, led by sustainability experts, WRAP, and involving 42 other organisations, who are together responsible for over 80% of the plastic packaging on products sold through UK supermarkets.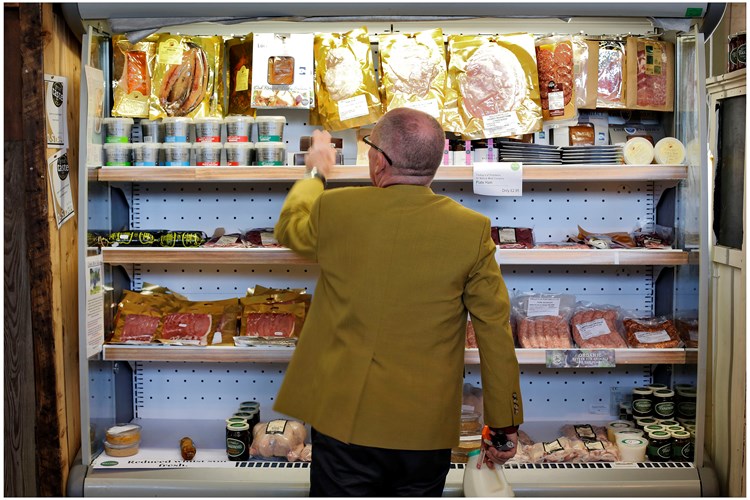 The role of organic standards
Soil Association standards are the only organic standards in the UK that cover any aspect of packaging. The EU Organic Regulation contains no requirements on packaging, but at the Soil Association we go the extra mile and have higher standards - developed and adopted in consultation with the public, farmers, businesses and international experts.
These standards are constantly under review as the evidence base develops. At present Soil Association packaging standards focus on removing the most hazardous chemicals and production processes from our supply chains, including: no phthalates (negative impact on human health), no PVC (environmental and health risks), only totally chlorine free (TCF) or elemental chlorine free (ECF) card and paper (chlorine bleaching can release dioxins), no GM derived packaging (which supports the growing of damaging GM crops), and restricted use of aluminium foil (linked to Alzheimer's).
Our standards go above and beyond legal requirements. This fosters innovation, demonstrates new possibilities, and empowers our licensees to become pioneers of protecting the environment and safeguarding human health.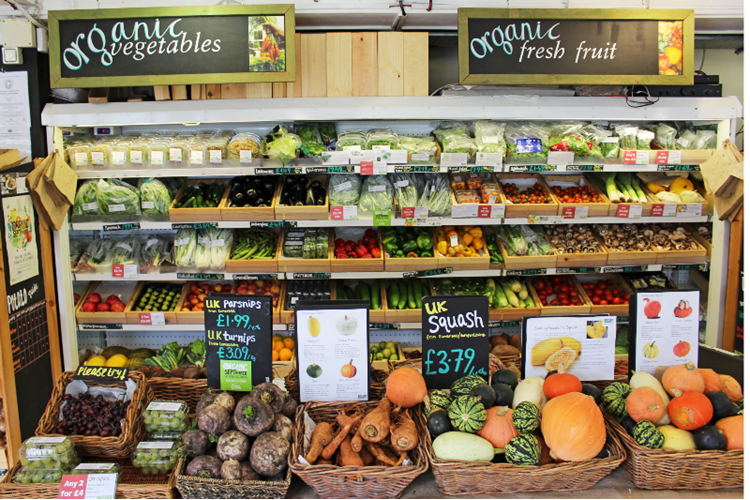 What else will we do?
Communicate; we will promote plastic-free packaging options, share ways to reduce overall packaging use, and provide information to consumers on finding the most environmentally-friendly options available.
Campaign for stronger regulation on plastics and packaging. For example, we want to see new laws that cut packaging waste and which require all plastics to be reusable, truly compostable, or recyclable.
Continue to implement high-impact packaging standards for Soil Association certified businesses that go above and beyond legal requirements
Work with organic businesses to share best practice and promote their solutions widely.
Take a joined-up approach; we will work with partners in the UK and internationally - as a member of the Leading Organic Alliance of standards setters - to ensure that action on this important issue is coordinated and effective.
While you're here…
…we've got a small favour to ask. As a charity we rely on fundraising to do our vital work. We champion a world where people, farm animals and nature can thrive – and we've made huge steps forward working with farmers, growers and researchers to find pioneering and practical solutions to today's farming challenges. But there's so much more to be done.
You can help change the way we farm and eat for good. If everyone who visits our website and cares about the food they eat and how it's been produced, makes a small contribution today, we can do more of the work that really matters.