Nestled between the trees just outside the market town of Cirencester, Abbey Home Farm isn't just a stunning place to visit, it's a living expression of its owners' beliefs and values.
The Soil Association certified mixed organic farm is run by Hilary and Will Chester-Master. Will's family have been living on the land for over 500 years, but despite the estate's rich history, this couple have never been set on simply following tradition.
They have always strived to farm responsibly, learning from the land and constantly improving. When Will and Hilary took over, they started the process of converting to organic, wanting to make their farm practices as sustainable as possible, both environmentally and financially. It's a philosophy that they've stuck with to this day, for example, Hilary has just installed a milk dispensing machine in the on-site shop as an innovative way to reduce single-use plastic waste.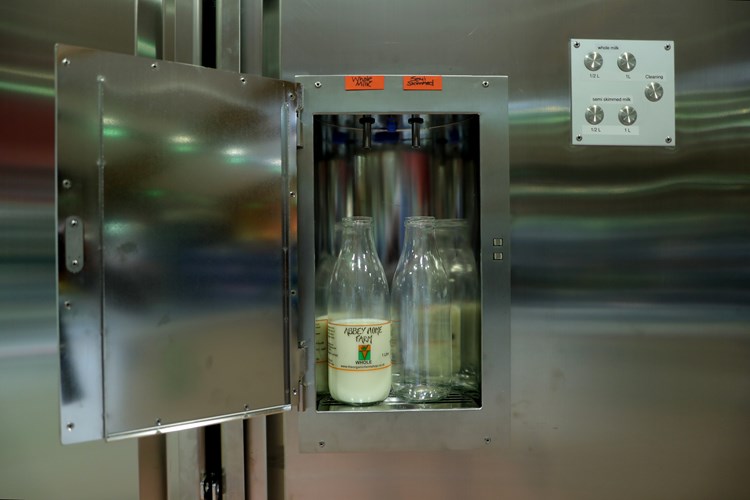 The adjoining café is an award-winning lunch spot – and it's easy to see why. The food isn't just delicious, it's 100% organic and, depending on the season, up to 90% of the ingredients they use come from the farm itself.
"Anyone who comes here can learn the names of the people who've grown their food and look out across the farm it was grown on as they eat it" – Hilary Chester-Master
To the Chester-Masters, it's vital that this connection between people, food and planet is acknowledged and celebrated. That's why 10% of the café's profit goes towards "The Farm Project" - a residential learning scheme for children.    
Just finishing its third year, the scheme gives groups of up to 10 children the unique opportunity to completely immerse themselves in farm life. They stay on the farm for up to 4 nights and take part in hands-on activities like growing, harvesting and cooking their own food – they even try their hand at milking the cows.
"We believe it's vital to give children the chance to fully experience the whole food system. Through understanding, they develop a real connection with the natural world." – Hilary Chester-Master 
Alongside other schemes on the farm - Kids Farm Days and the brand new nursery - The Farm Project reaches so many young people, from an array of backgrounds. In a world where children are "growing up digital", schemes like these offer them the chance to switch off their screens and go back to their roots. Through harvesting and collecting eggs or brushing up their culinary skills in a workshop, they build an awareness of where their food is coming from.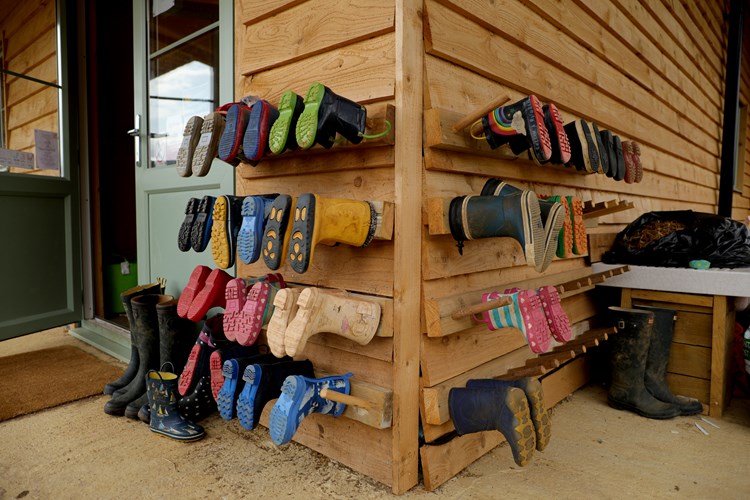 This approach to food is something our Food for Life programme champions. We believe in encouraging a food culture whereby children get the chance to not only eat good food but learn about the story behind it – where it came from and how it's made. Whether it's eaten on the farm, in a café, restaurant or school, good food has the power to change lives.  Trying new flavours can open your mind to new ideas, cooking family recipes can remind you of the best times, and good food never fails to bring people together around the table.
Abbey Home Farm is changing and adapting every day, becoming a real hub for learning. Thanks to places like this, more of the next generation will grow up with a love of the natural world, and a sense of connection with their food. 
If you want to know more about Abbey Home Farm, or their interactive courses for children and adults, you can contact them here: http://www.theorganicfarmshop.co.uk/contact-us/ or follow them on Facebook and Twitter for updates.