Hunt down an organic egg this Easter
We've gathered together some of the chocolatiest Easter eggs around, from the Egg-stravagent to the Egg-ceptional.
Did you know, when you chose organic chocolate, you can be sure that it contains no artificial colours & preservatives? All organic farms and food companies are inspected at least once a year and the standards for organic food are laid down in European law.
Green & Black's new collection includes two favourites - thick-shelled, rich and creamy, their  milk chocolate eggs come with a butterscotch and a sea salt bar included.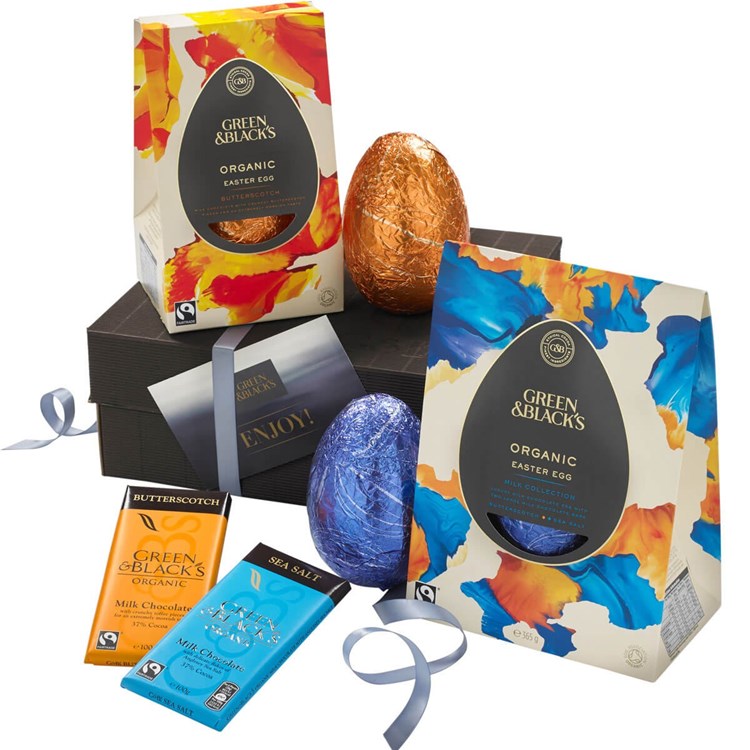 A little bit of Easter egg luxury – Booja Booja are truffle experts, and these are hazlenut truffles are no exception, hidden inside a papier-mache egg that was hand painted by artists in Kashmir.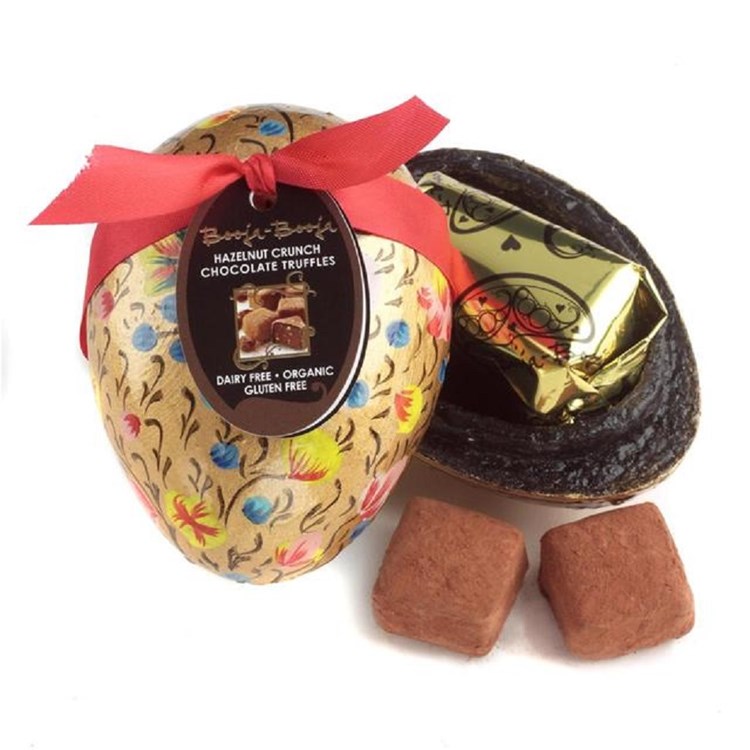 Organic chocolate eggs AND organic chocolate buttons, if you're looking for an Easter egg for children and adults this is a guaranteed hit.

Ok, so this one isn't an Easter egg, but for something a little tangier - this sweet yet rich tangerine bar is a more uplifting version of the classic chocolate/citrus combination.

This marbled, creamy milk choc Easter bunny is super cute, but more importantly is made of solid chocolate – a chocoholic's dream! Explore Cocoa Loco's huge range of Easter treats on their website.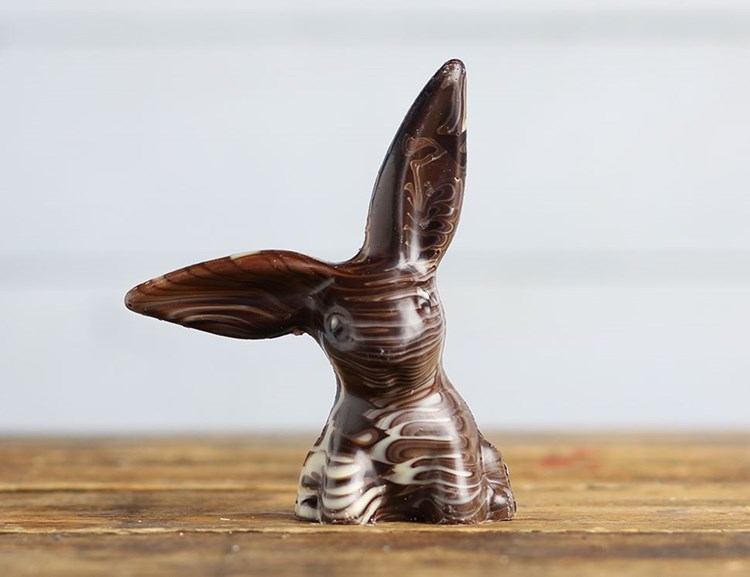 If you're looking for a dairy free alternative, this milk chocolate bunny bar is a great option. It contains no dairy or lactose and is gluten-free and suitable for vegans.
Raw cacao chocolate eggs, sweetened only with the natural fruit sugars from dates and raisins and blended with fragrant organic almonds for a rich, intense chocolate hit.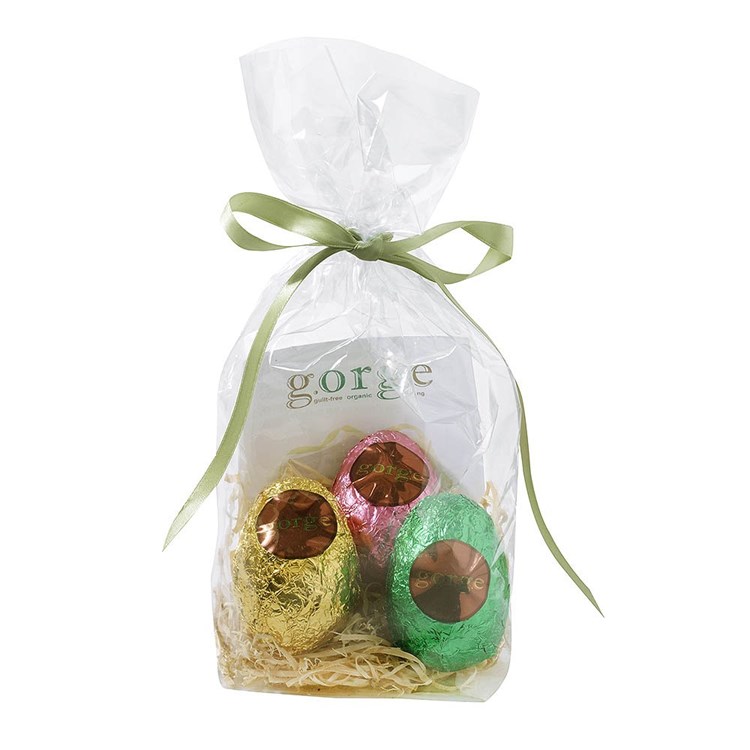 This gold Easter themed gift box will really make an impact. Jam-packed with 6 bars of raw, Easter flavoured, chocolate.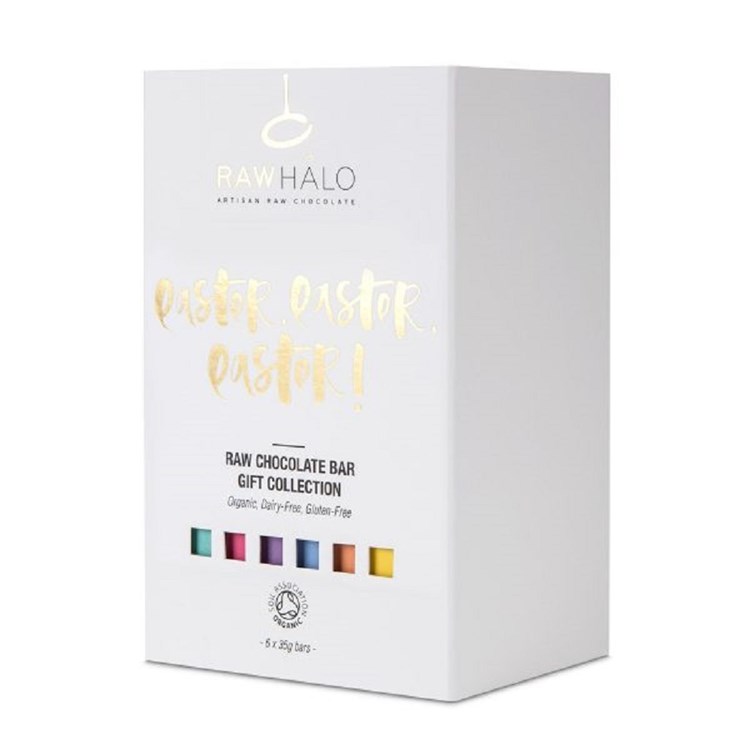 Take a look at our beauty addicts guide to chocolate skincare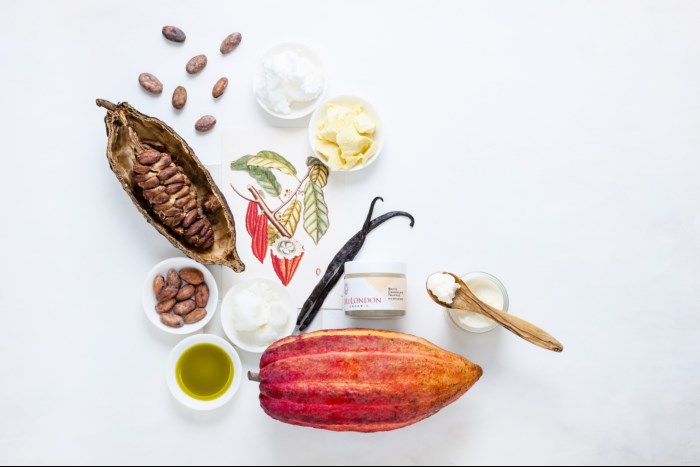 Switching to just one extra organic item really can help contribute to changing our food and farming systems for the better. Demand for more organic food means more organic farms. More organic farms mean fewer pesticides, more wildlife and more animals raised under the very highest standards.