Organic Chocolate
Everything you need to know about organic chocolate
There are a lot of reasons to love chocolate… but there are even more reasons to love organic chocolate!
When you invest in considerate cocoa, you're supporting a food production process that benefits us all. This is because your money funds organic cocoa farmers who help to take care of nature, wildlife and the climate. By buying organic chocolate, you're directly supporting eco-friendly growers who, in turn, are contributing to the preservation of the planet.   
But what does organic chocolate mean, exactly? And is organic chocolate better than its non-organic competition? Let's start with the basics…
What does organic chocolate mean?
An organic label means a lot. As a protected term, it guarantees that the organic chocolate you're buying has been subject to legal regulations that protect the planet's soils and ecosystems — and you, too. Organic farmers create healthy, living soil and manage weeds and pests using natural methods, while organic processors only use natural colours and substances: ensuring your chocolate is of the highest quality and has been made in a way that supports wildlife, soils and the climate.
Organic chocolate means you're buying a regulated treat that has been subject to legal regulations that protect the planet's soils and ecosystems — and you, too.
As you may have gathered, organic certification is not given lightly. All organic farms and food companies are thoroughly inspected at least once a year. At the Soil Association we set higher standards than the legal minimum for organic production, too. This means chocolate manufacturers that meet our standards must go even further on issues like additives, processing aids, packaging and maintaining organic integrity. As a result - when you buy organic chocolate that's certified by us - you know its makers have gone that extra mile to produce a tasty treat you can trust.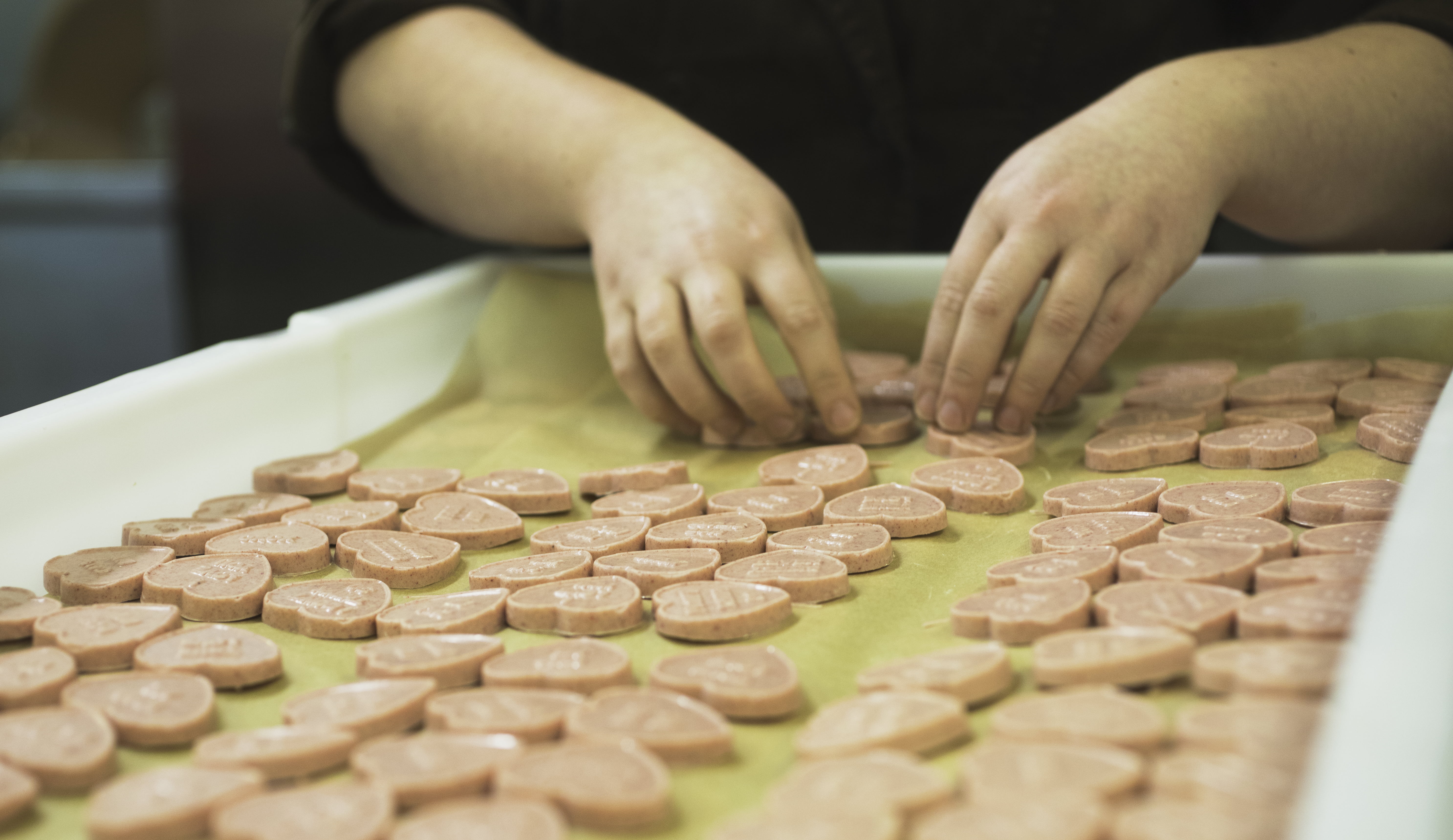 Is organic chocolate better?
Organic chocolate is better, thanks to the myriad benefits an organic label offers:
It's better for the planet – as organic farming systems are designed to respect nature and enhance the health of our soils, water and air

It's better for wildlife – because organic farmers aim to create a natural balance between plants and animals to prevent pests so they can avoid pesticides, which in turn prevents the pollution of local ecosystems and water supplies

It's better for the environment – as manufactured nitrogen fertilisers – which are a huge contributor to the excess nitrogen in our atmosphere – aren't used in organic farming

It's better for farming – as organic processes support the long-term health of the soil, which naturally leads to more crop diversity and makes it more resilient in the face of climate change
Behind the scenes: the making of organic chocolate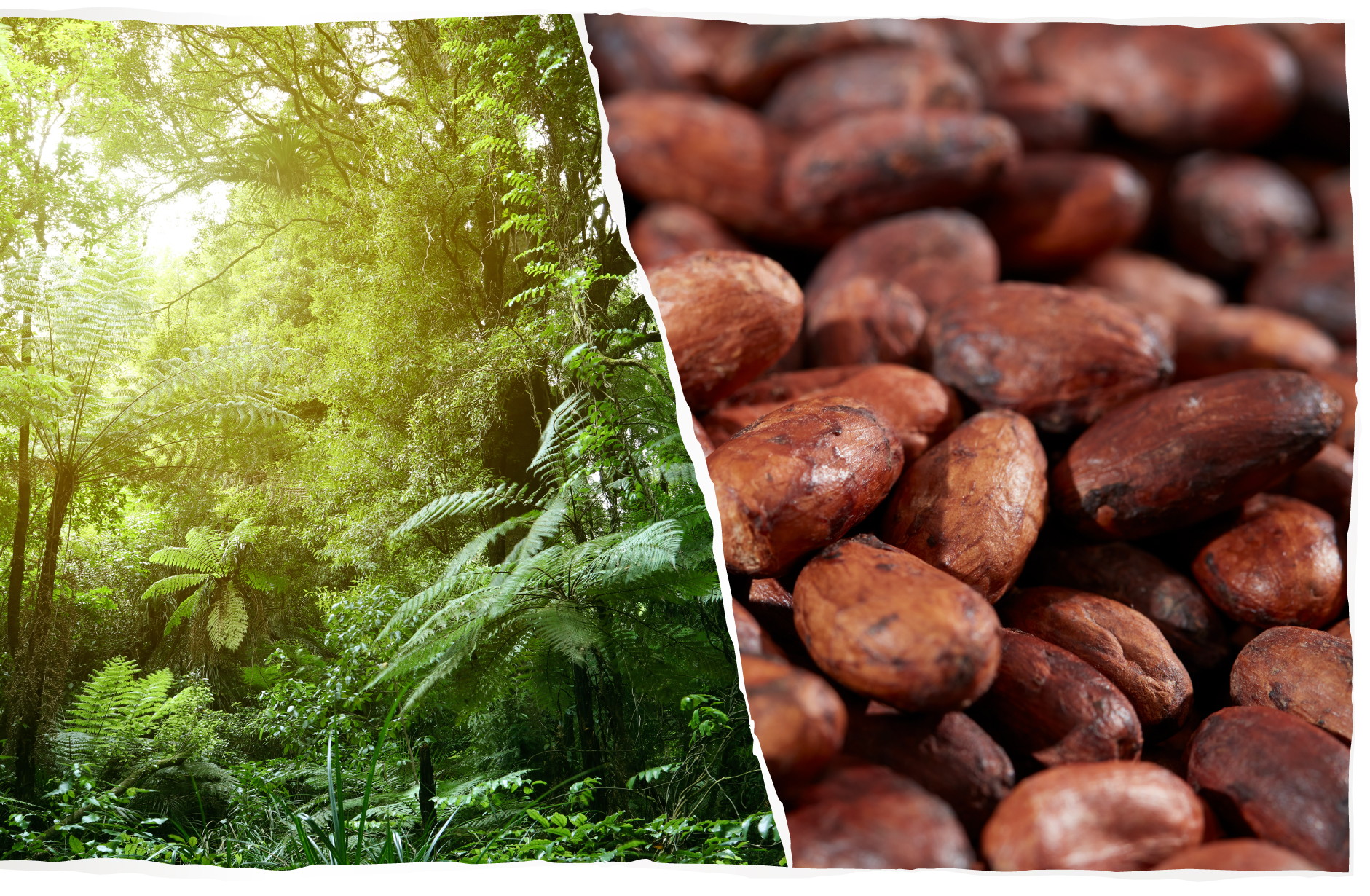 We certify some brilliant brands who cut no corners to ensure their organic chocolate is as responsibly sourced and delicious as can be (a winning combination if ever we heard one!).
It all starts with trees. Cocoa beans – the heart and soul of chocolate itself – come from cocoa trees, and to guarantee they produce the rich flavours required, organic cocoa farmers must take special care of them from the very beginning.
A fine balance must be struck. Cocoa trees need the exact right amount of:
sunlight,
air,
shade,
water and
nutrients
to produce bold and brilliant beans.
Too much sun, and they risk losing moisture from the soil while being more susceptible to disease and insects. Too little sun, and they lack the nutrients required to grow. A certain level of humidity is necessary, too, as these conditions attract midges – a type of insect cocoa trees do like, as they pollinate their flowers and contribute to their healthy growth.  
Working around cocoa trees is also very important to organic farmers. Plenty of weeding needs to be done to ensure each tree has unrestricted access to nutrients from the soil. Further, organic cocoa trees are often "intercropped" with other plants - such as plantains and spices - as part of an organic agroforestry system, which must also be maintained. This extra effort is worth it, though, as planting cocoa trees with other crops can:
Provide more shade for the cocoa trees – which is especially useful if the farmer's cocoa farm is in a more exposed setting (where not much natural shade is provided)

Attract more wildlife to the area - increasing biodiversity which, in turn, contributes to the trees' health and protects them from diseases

Feed and provide additional income for the cocoa farmers and their families.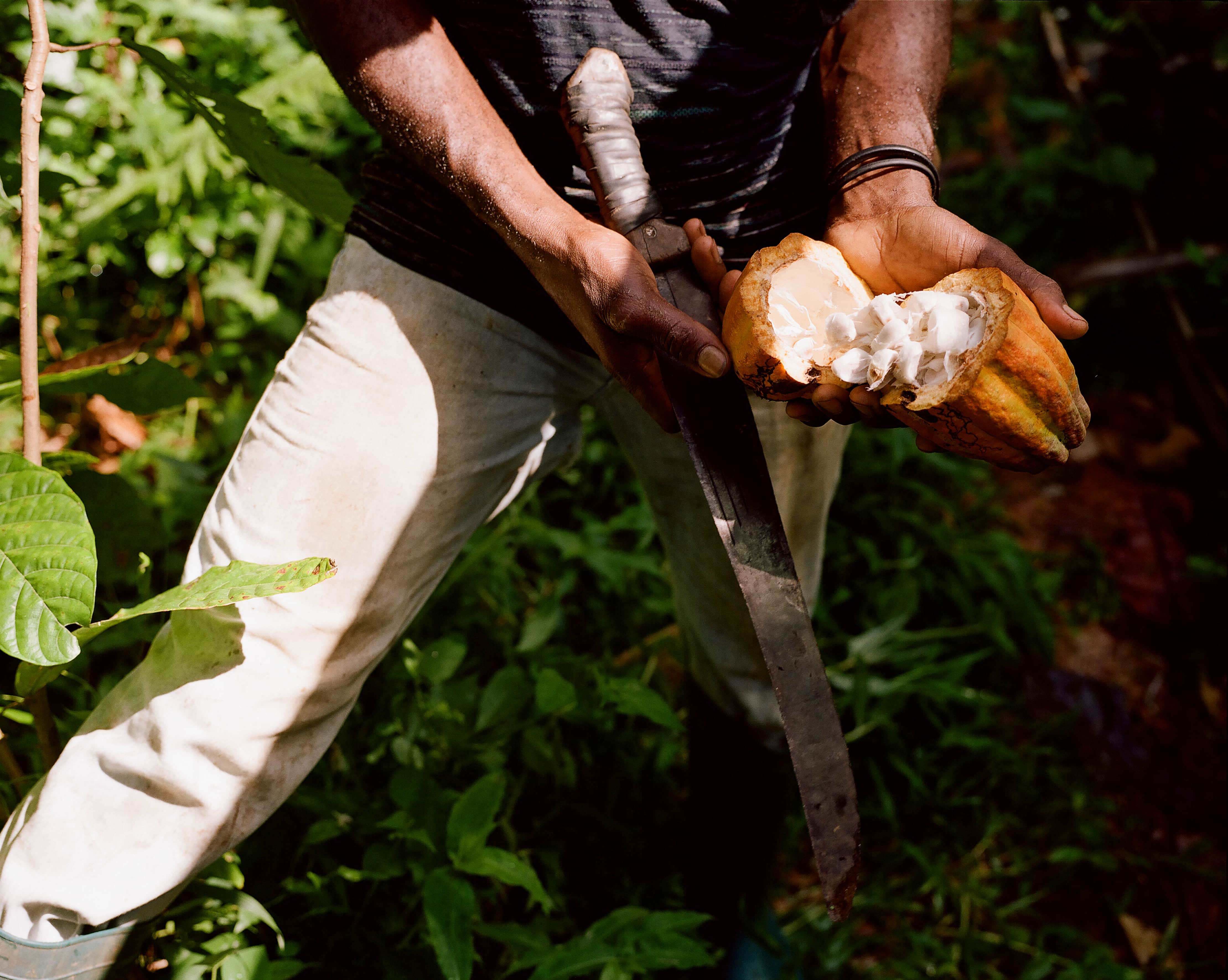 Harvesting and processing organic cocoa beans is a delicate process, too. If the cocoa pods are too ripe, they're vulnerable to disease and the beans may germinate, ruining their quality. If the pods aren't ripe enough, the taste of the beans will be much less powerful.
Organic farmers must be careful to harvest their trees at exactly the right time, after which the cocoa beans must be fermented and dried to bring out their richer flavours. Once these processes are complete, the beans are then shipped off to chocolate manufacturers who roast, crush and grind them to create smooth cocoa mass, from which they can extract what they need for the final organic chocolate bar.
We know what you're thinking… there are a lot of steps! But that's because the making of organic chocolate is something of an art – and a fine one at that. Setting and timing both play a huge role, and organic farmers must pay incredible attention to their cocoa trees to produce the required results. We're sure Willy Wonka himself would marvel at their effort.
What is the best organic chocolate?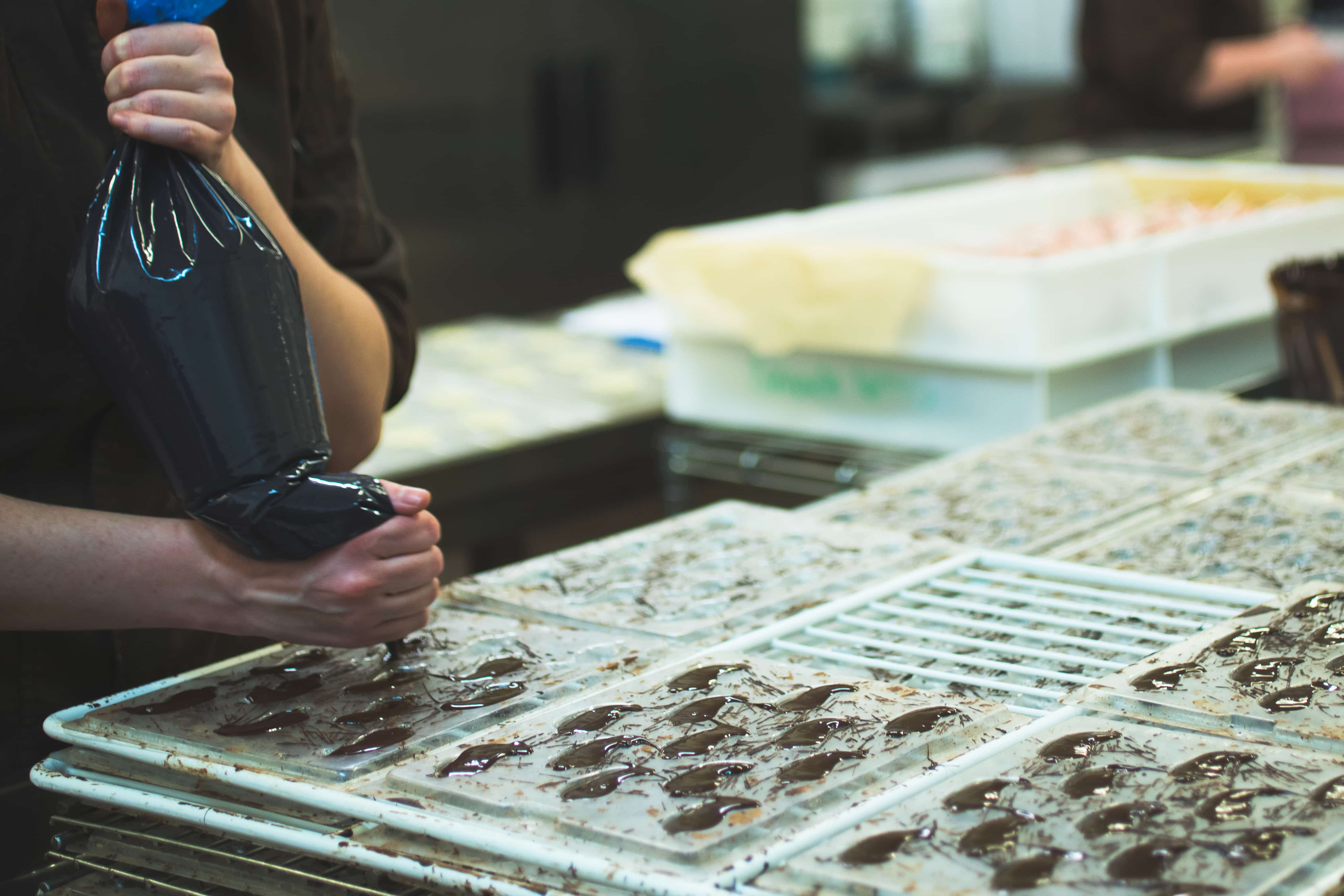 Call us biased, but we'd say our Soil Association certified chocolatiers are the cream of the (cocoa-ey) crop! From a scrumptious stocking filler to midnight morsel, see below for suggestions that are bound to satisfy your sweet tooth…
Green & Black's
This popular household name produced Maya Gold – the first organic chocolate in the UK to be awarded the Fairtrade mark. Simple ingredients with big, bold flavours are at the core of their collection, and with dozens of delicious options to choose from, you're sure to discover a new favourite. Check out their intensity scale to get started.
Seed & Bean
100% organic, 100% excellent. Seed & Bean are all about producing heavenly organic chocolate with a conscience. Not only are they big on their ethical and organic policies, they pay extra heed to the environment - you can even compost their wrappers! Caring about soil = big brownie points from us. (We're keen on their chocolate banana bread recipe, too.)
Montezuma's
Transparency and trading fairly are big priorities of Montezuma's. Their various commitments include buying only the best-quality cocoa beans (that are traceable to source) and supporting the sustainability of the cocoa business through their work. Their Chilli Bonkers chocolate is particularly impressive.
Divine
Divine's "bean to bar" policy ensures you can trace each chocolate bar back to the village its cocoa beans came from – shining a light on the love and care that's gone into their making. What's more, you can read some of the stories from their cocoa farmers on their website (which we'd recommend doing while tucking into their delicious organic chocolate range!).    
Cocoa Loco
Featured in the likes of Vogue and The Independent, these thoughtful chocolatiers are making waves in the UK… and deservedly so. Their cocoa beans come directly from small-scale growers in the Dominican Republic, and as a part of Fairtrade, Cocoa Loco does great work to ensure their livelihoods are secure. They also love to experiment with their flavours – check out their limited range for a taste of what they offer. (We'll have one of each, thanks.)
The future is organic
The organic market is growing at a rapid rate. Our yearly organic report, continues to show year on year rises, while data published in October 2020 charts an additional unprecedented boost to the organic industry.
With interest at a record high, there's never been a better time to go organic. Stay updated by signing up to our newsletter.