Women in Business: Odylique
As an ode to Mother's Day, we asked Abi Weeds (co-founder of certified organic skincare brand Odylique) to share the trials, celebrations and tribulations of life as an organic skincare entrepreneur, and the other half of a mother-daughter business duo.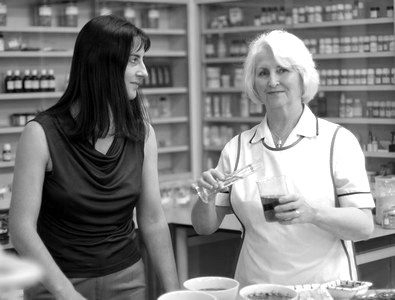 Image of Abi and Margaret (source: Odylique)
For those who don't know Odylique, tell us a little bit about it and what inspired you to create it?
Mum [Margaret] has been formulating natural skincare for over 35 years and has been interested in beauty and skincare products for much longer. She pursued a passion for natural medicine, training in aromatherapy and herbal medicine, then in the early 1980s motivated by the lack of products suitable for her own sensitive skin and my childhood eczema, began researching her own skincare formulations.
How did you come to work together as a mother-daughter duo?
I grew up around Mum creating all sorts of wonderful lotions and even shampoo, from kitchen ingredients and biodynamic herbs from the garden. Then when I was working abroad in my twenties, my skin flared up and I found that her skincare products were the only thing that calmed it down. I realised that there was hardly any genuine natural skincare available elsewhere and there was something really special about Mum's formulations. – In 2003 we then set up Essential Care - later called Odylique, meaning 'power of nature'.
What is the best thing about being a mother-daughter duo?    
You can tell each other what you really think. And achievements are probably even more meaningful. - I'm so happy that we've been able to bring all of Mum's pioneering organic skincare and haircare formulations to a wider audience, and that they've helped so many people suffering from sensitive skin problems like eczema and psoriasis.
What has surprised you most about working together?
How long we've managed to work together!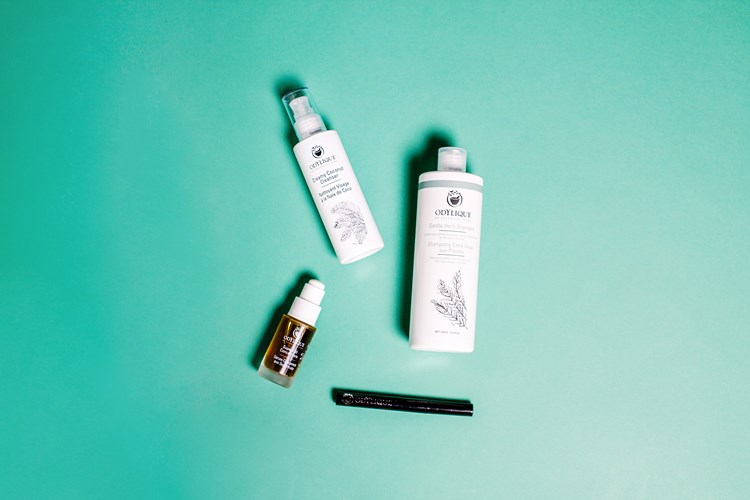 What is the key to running a successful ethical business as a family?
It's important that you're on the same page about your company values. For us, product purity, transparency and sustainability has always been key and so it was a very natural, and almost obvious step to have every product certified organic from the very beginning. - Back in 2004 our Gentle Herb Shampoo became the first ever Soil Association certified shampoo. We also had a very firm belief in equality, so Fairtrade has featured significantly throughout our business journey. 
What is the most valued attribute you each bring to the business?
For us it's very easy – Mum is a brilliant formulator and a real expert in skincare and health. And I'm pretty good at spreadsheets!
And finally, what product from the Odylique range would make for the perfect Mother's Day gift and why?
Any of our 'rosey' products – Timeless Rose Moisturiser, Calming Rose Petal Tonic, or the Rose Gift Set – would be an amazing alternative to a bouquet of flowers. Every drop of the organic rose oil we use in these products is produced from hundreds of rose petals – with all the incredible calming and restorative benefits of rose intact!
Don't forget! The choices you make with the food you eat, clothes you wear and cosmetic products you use, all have an impact on the world you live in. Going organic is easier than you think! Switching to one organic item can help contribute to a more sustainable system - for the better. When you buy certified organic products, you can be sure that:
It contains no GM Ingredients
The organic ingredients are sourced sustainably
The manufacturing processes is transparent
You're helping protect wildlife and biodiversity
There won't be any synthetic colours, dyes or fragrances or artificial colours and preservatives
Want to go from organic beauty novice to organic beauty expert? Click here to find out what ingredients to look out for and click here to find a list of brands we certify.